Previous versions of Acumatica ERP provided no ability to make changes to SO invoices that had already been released. SO invoices also could not be canceled.
Acumatica 2020 R1 introduces new actions that provide the ability to cancel and to correct existing SO invoices with the Open or Closed status.
Learn more by watching our demo. Please tell us a bit about you and we will launch your video demo instantly.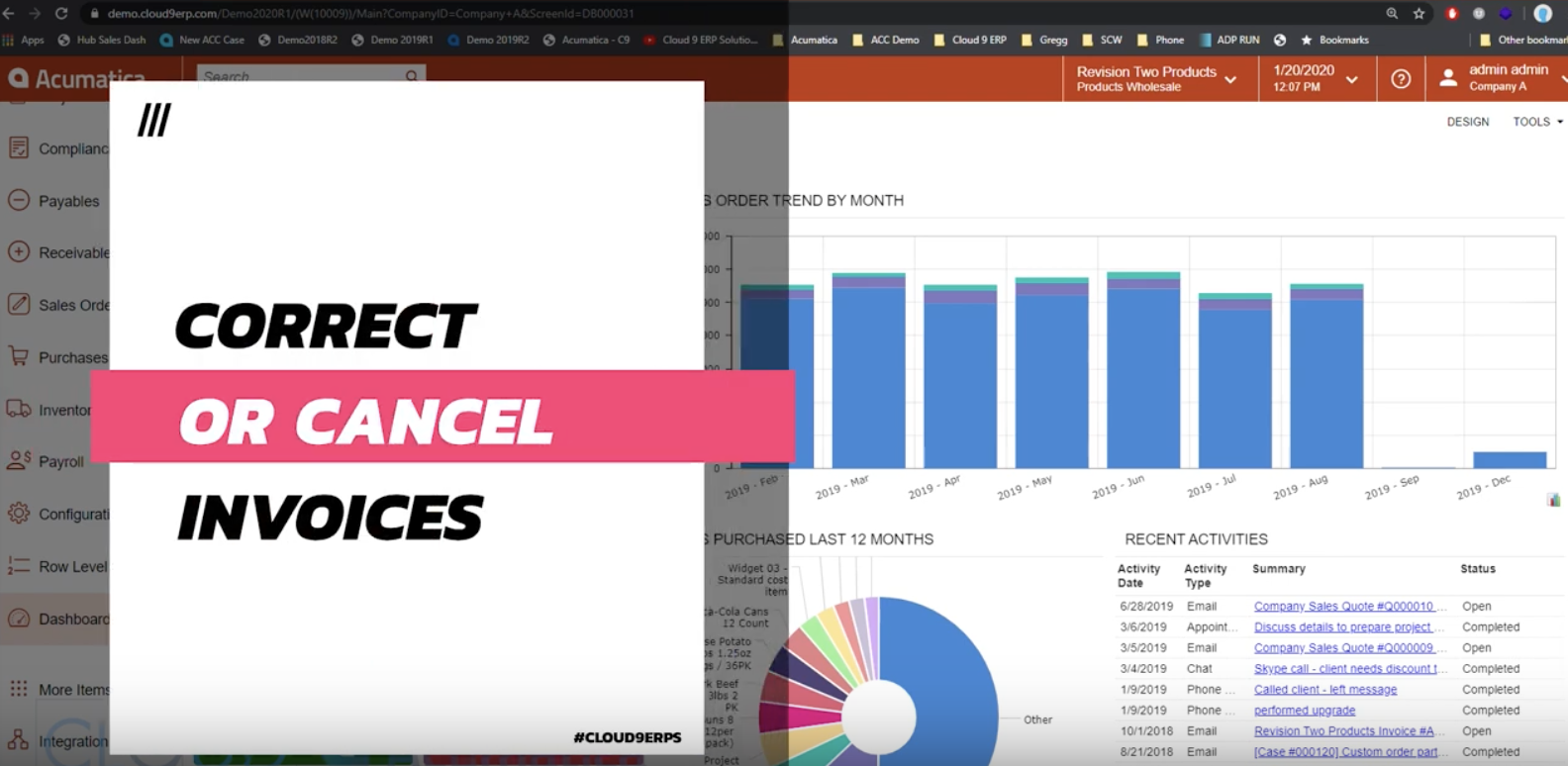 View more Acumatica 2020 R1 Demo Videos.