When a dashboard with many widgets is refreshed or opened, it may take a lot of time to load data for all widgets.
In Acumatica 2020 R1, the caching of widget data and the ability to manage the interval to be used for refreshing data on widgets have been implemented, to reduce the time of loading data on widgets.
Dashboard widgets can display information that is updated very frequently (such as every five minutes) or very rarely (such as once a week), which is why this functionality can be controlled at the widget level.
Learn more by watching our demo. Please tell us a bit about you and we will launch your video demo instantly.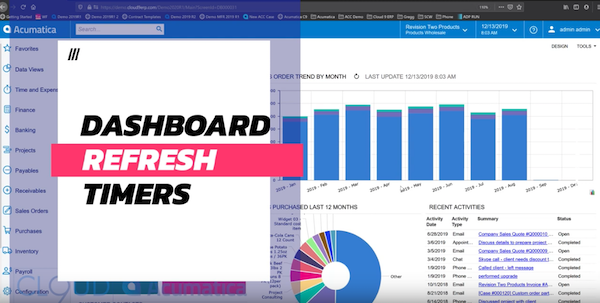 View more Acumatica 2020 R1 Demo Videos.