In Acumatica 2020 R1, the processing of opportunities and cases has been redesigned to use a new workflow engine. Quick action buttons allow you to navigate through workflow statuses more easily.
The system now automatically assigns an opportunity the applicable status based on user actions, rather than the user needing to manually change the status repeatedly.
Learn more by watching our demo. Please tell us a bit about you and we will launch your video demo instantly.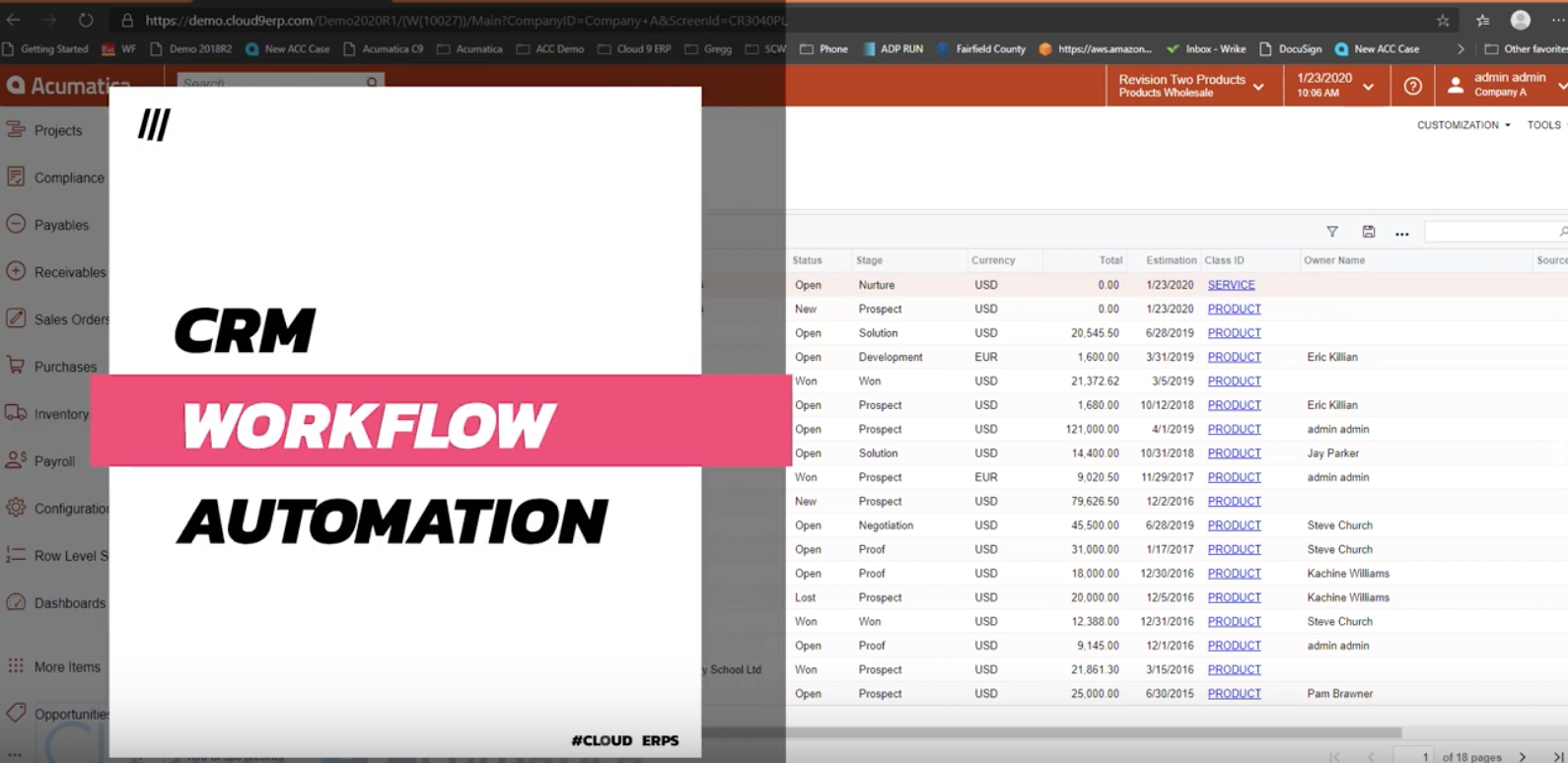 View more Acumatica 2020 R1 Demo Videos.