In Acumatica ERP, to navigate among the various forms, the entities created on a particular form, and the elements on a particular form, users can use mouse or accessibility tools, such as keyboard shortcuts. To move to the next column of a table, users can select the Tab key.
Previously, if a table contained many columns, and a user wanted to navigate to the cell of the last column in the row, the user had to select Tab as many times as there were columns prior to the needed one.
With Acumatica ERP 2020 R1, a user can specify which columns in the table must be accessible for keyboard actions and which ones must be skipped by the system.
Learn more by watching our demo. Please tell us a bit about you and we will launch your video demo instantly.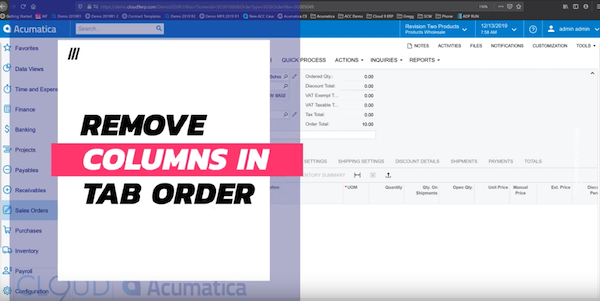 View more Acumatica 2020 R1 Demo Videos.