How Cloud ERP Can Support Multiple Manufacturing Methods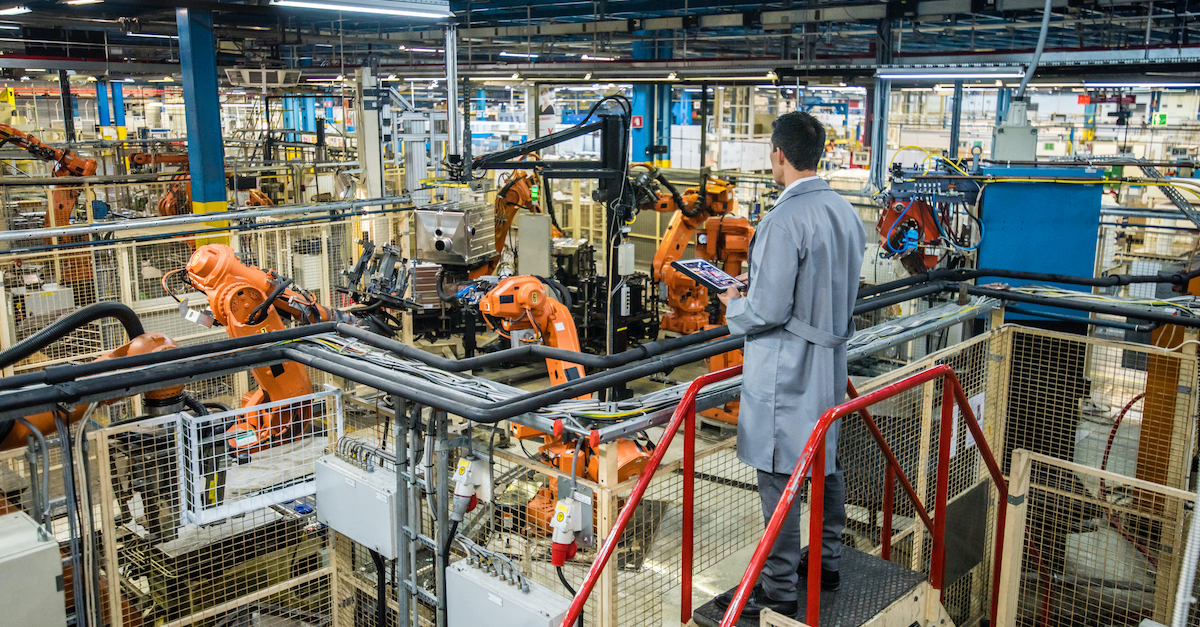 Historically, manufacturing companies have tended to engage in very focused methods of producing goods. For decades, the decision to focus on a singular manufacturing method was the most pragmatic approach for many organizations.
However, some business leaders have long had aspirations of diversifying the manufacturing methods they deploy. Unfortunately, they were limited by the capabilities of their antiquated enterprise resource planning (ERP) technologies.
As the manufacturing industry continues to evolve, organizational leaders are realizing that the ability to leverage multiple manufacturing methodologies no longer falls into the category of "nice to have." Instead, manufacturers must expand their capabilities in order to compete in the rapidly changing manufacturing ecosystem.
Fortunately, the latest generation of ERP software solutions can expand manufacturers' ability to leverage multiple manufacturing methodologies within their facilities. When ERP software is combined with artificial intelligence, machine learning, and automation technologies, manufacturers can significantly increase their productivity and efficiency.
The Role of ERP in Supporting Multi-Modal Manufacturing
Traditionally, the majority of made-to-order manufacturers use a process that involves taking multiple materials and transforming them into a single finished product.
Conversely, some manufacturers will turn a single raw material into more than one finished product. Both of these relatively linear manufacturing processes limit manufacturers' versatility and efficiency.
Due to the flexibility of modern ERP systems, manufacturers can now break away from these linear processes. A robust ERP solution includes tools to support engineering, product ordering, inventory management, and sales processes.
By transitioning to a centralized solution, manufacturers can increase organizational transparency and more efficiently manage all of these interrelated processes. In turn, they gain the ability to manage multiple manufacturing methods within a single facility.
What Methodologies Can ERP Software Support?
With the right ERP software in place, manufacturers can employ a multitude of different manufacturing methods. Some of the most commonly used manufacturing methods that can be managed with ERP technology include the following:
Make to stock
Assemble to order
Engineer to order
Make to order
Project drive
Configure to order
Batch process
Job shop
Contract services
Mixed mode
Repetitive manufacturing
Remanufacturing
Continuous flow manufacturing
Hybrid manufacturing
Each method requires manufacturers to produce items to stock, to order, or a combination thereof. Antiquated ERP technologies could enable manufacturers to employ multiple made-to-order or made-to-stock methods. However, leveraging both methods with these aging technologies would prove quite difficult, if not impossible.
Modern ERP solutions eliminate this limitation by offering an unmatched level of adaptability. These technologies include native warehouse management capabilities, robust inventory tools, demand forecasting capabilities, and a multitude of other notable features.
Despite the fact that innovative, cloud-based ERP software offers a high level of configuration potential, altering enterprise resource planning technology to accommodate one manufacturing process will impact its ability to oversee other methods.
With that in mind, your organization must consult with an experienced vendor to ensure that your ERP solution is properly configured to support your desired manufacturing methods.
How Your Manufacturing Business Can Tap into the Power of ERP
In terms of configuration options, Acumatica ERP software stands apart from any other solution on the market. Additionally, the Acumatica ERP ecosystem includes a network of value-added reseller partners (VARs) like Cloud 9 ERP Solutions.
Cloud 9 ERP Solutions is not just a VAR; our organization is also a gold-certified Acumatica partner. As such, we can configure your Acumatica ERP software to support your desired manufacturing modalities and optimize organizational productivity.
Cloud 9 ERP Solutions is a full-service deployment partner. We frequently work with clients in a multitude of industries, including the manufacturing space.
We will work hand in hand with your team to create an effective deployment strategy. Our team will also assist with employee training so that your staff can get the most out of your Acumatica ERP solution. We provide pre- and post-deployment support to ensure that your technology meets or exceeds your expectations.
If your organization is ready to expand its manufacturing capabilities by implementing the most robust ERP on the market, Cloud 9 ERP Solutions can help. Be sure to check out our Acumatica Manufacturing Demo or schedule a personalized demo today to learn more about how our customized consultation process and uniquely capable business management solution can help your organization succeed.
Get the Full eBook: How ERP Systems Support Multiple Manufacturing Methods
Our new eBook unpacks the manufacturing industry's latest trend towards multi-modal manufacturing and explains how modern, comprehensive ERP systems can easily support multiple manufacturing methods.
In How ERP Systems Support Multiple Manufacturing Methods you will learn:
How multi-modal manufacturing affects

product design, production, and planning.
What

trends are

influencing manufacturers' decisions

to adopt alternative manufacturing methods?
What the

14 unique methods

of manufacturing are, and how do they compare?
What

lean strategies exist

for multi-modal manufacturing.
How multi-modal manufacturing

impacts ERP software.
Click here to download now.