Mobility: Information, When, Where, and How You Need It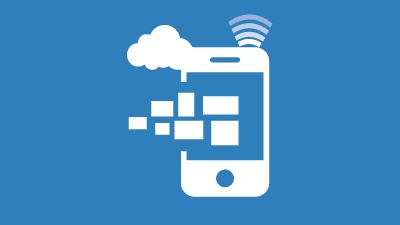 Today's business needs to move faster than ever in order to keep up. Whether your industry is at risk of "disruption" or you simply need to compete with other players in your sector, it's becoming more and more important to have the right information at the right place at the right time.
To make this happen, many businesses are turning to cloud applications to not only keep up with the competition but forge ahead. Today, we would like to explore why it's so important to empower your employees with the anytime, anywhere access they need and provide you resources to understand more about mobility and multicloud integration.
The Realities of the Modern Competitive Landscape
No matter the industry, word travels fast and businesses need to keep up. Board members and leaders need information delivered to them as quickly and as accurately as possible.
This increase in the speed of business creates a sort of technological Darwinism—those companies who have the information available to adapt will thrive, while the ones whose employees spend hours or days toiling away with manual processes will suffer. This is why more and more businesses are looking for new ways to leverage technology to empower their employees to make decisions with the right information—wherever they are.
The Need: Decision Making from Anywhere
As the technological landscape changes, businesses are finding that employees can't be tied to their desk or even tied to the office. Salespeople need to access documents and client credit information on the way to a call, executives need to make decisions wherever they may be, and finance teams need to be able to collaborate no matter the location. Information needs to be available, accurate, and reliable, not buried in spreadsheets or email chains.
In the past, this was either impossible or implausible—phones could barely handle email, the best possible mobility solution consisted of remote access through a VPN or other client, and security was passable at best.
Thanks to the HTTPS protocols and other high-level security functionality, software vendors began to build applications that offer access in a browser rather than through installed software. In this, the "cloud" was born. Today's businesses are turning to the cloud for their ERP, CRM, and more and are gaining mobility they never thought possible.
How Cloud ERP Answers the Call
As businesses have advanced, technology has evolved to meet their needs. Over the past decade or so, cloud applications—namely cloud ERP have come into play, not just as a small business tool, but an enterprise-ready solution that gives employees the freedom to conduct business from a traditional office, their homes, or even a beach in Hawaii.
True cloud SaaS ERP runs anywhere, anytime, on any device with a browser. It's that simple. This is especially true of modern systems that are built with responsive design to run on the user's preferred device. At Cloud 9 ERP Solutions, we work exclusively with Acumatica to deliver truly mobile true cloud ERP that not only simplifies the lives of your employees, but does so when and where they need it.
Learn more about the benefits of mobility and multicloud integration by reading the following resources:
Ready to learn more? Contact us for a free consultation or to discuss your next steps in embracing Cloud ERP.