A Brief Recap of Acumatica Summit 2020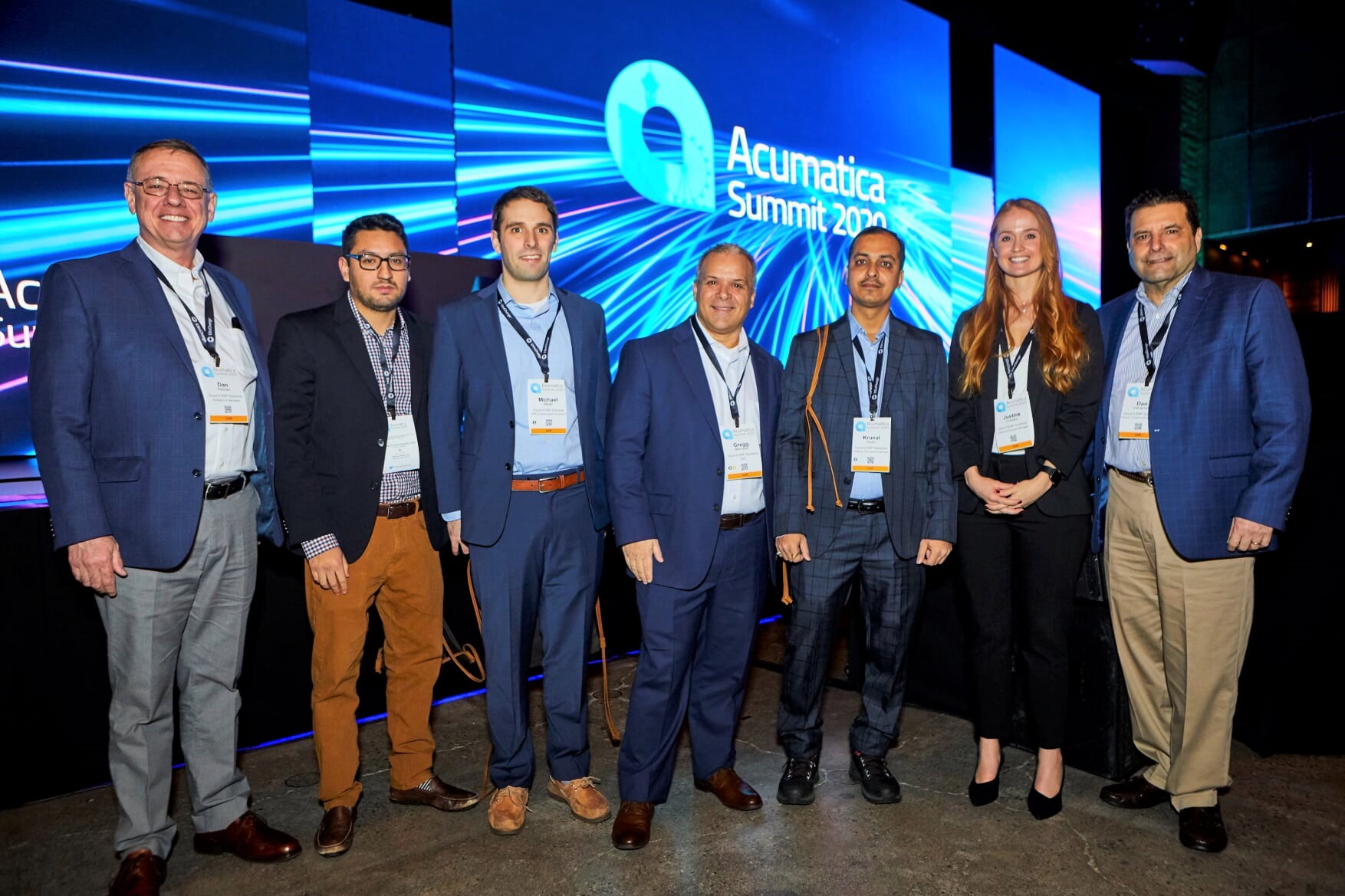 Already a month into 2020 and what a month it's been for the Cloud 9 ERP Solutions team. Following a busy 2019, we were excited to take a couple days to head out to Vegas for one of our favorite events of the year—Acumatica Summit 2020 to celebrate the past year and learn what's on the horizon. Here are a few of our takeaways.
Cloud 9 ERP Solutions Nominated for 3 Acumatica Awards for 2019!
Each year Acumatica recognizes and celebrates both organizations and individuals who have been a catalyst for Acumatica reaching their goals. Acumatica has grown exponentially over this past year, which means improved usability, increased functionality and greater innovation for its users.
Announced a few days before Summit, we were honored to learn that our very own CEO Gregg Mercede received one of the most prestigious awards in the Acumatica Partner space, the Most Valuable Professional award.
In addition to that award, Cloud 9 ERP Solutions is both grateful and proud to announce 3 Acumatica Award nominations for 2019. Cloud 9 ERP Solutions was nominated for the Excellence "Time to Value" Award, Excellence "Commerce" Award, as well as the Evangelist "Partner" Award.
Cloud 9 ERP Solutions received the Evangelist "Partner" Award this year at the Acumatica Summit 2020, held in Las Vegas at the end of January.
Excellence "Time to Value" Award - The Time to Value Excellence Award recognizes the partner with the best ability to provide a fixed fee, low cost of entry, phased deployment of Acumatica. To be eligible, partner must have five (5) or more successful implementations with high CSAT scores.
Excellence "Commerce" Award - The Commerce Excellence Award recognizes the partner who most contributed to the delivery of Commerce Edition, sold commerce deals, and achieved a high customer satisfaction score.
Evangelist "Partner" Award - The Partner Evangelist Award recognizes a partner who has risen above the call of duty to help other Partners close deals. The Acumatica Sales team will be nominating this Partner based on actual references.
A huge Thank You to all our customers at Cloud 9 ERP Solutions. We look forward in continuing to help our customers receive the most out of their Acumatica ERP Software, guiding their businesses through Digital Transformation, and serving to improve their overall business efficiency and success.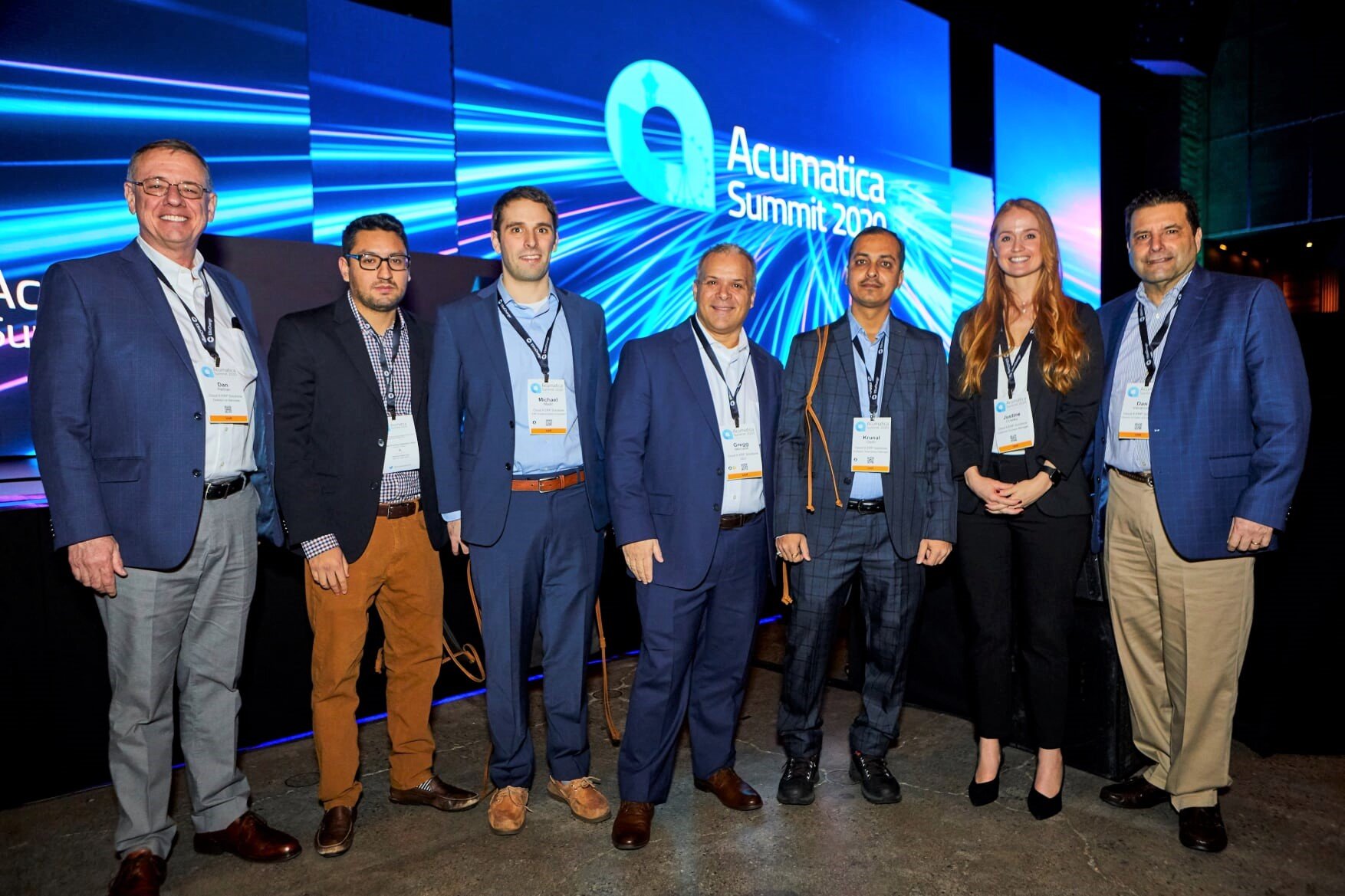 Acumatica Summit Recap: The Biggest Event Ever for the Fastest-Growing Cloud ERP
Following an astounding 2019 filled with love from analysts, journalists, customers, and partners, all four of these groups descended on Las Vegas for two exciting days.
Awards, Recognition, and Growth
Throughout the year, Acumatica received multiple awards, including PCMag Editor's Choice Award for Best ERP Software, an "Excellent" rating, and 4.5-out-of-five stars. Acumatica has set the standard for usability in the market, according to Nucleus Research's ERP Technology Value Matrix 2019, and saw many positive reviews from customers on leading software review site G2.
Paired with Fall 2019 reviews by Forbes, G2, and Gartner, the world saw that Acumatica users—along with leading research companies—view Acumatica's combination of technology, customers, and value as a winning one.
Continued Innovation and Partnership
In today's competitive business landscape, Acumatica is there to solve problems. It's easy to get complacent after a decade of hard work, but Acumatica has continue to build on their product, delivering some of the most robust updates in the ERP space while continuing to diversify their offerings.
Users will see improvements to navigation, BI, import processing, and more in the coming release, with attendees receiving an exciting taste of what's to come in the R1 2020 release including:
Natively building a BigCommerce connection into the Acumatica Commerce Edition.
Expanding and delivering more innovation for the Acumatica Manufacturing Edition by acquiring JAAS Systems.
Partnering with eWorkplace Apps to meet the needs of manufacturers and distributors with two integrated solutions, Quality Management and Process Manufacturing Partnering.
Delivering Acumatica Payroll (integrated on top of the Acumatica platform, union/certified, Fed/State forms) as part of Acumatica 2020 R1.
Enhancing our integration with Smartsheet, an end-to-end work execution platform with 83,000 customers in 190 countries around the world; Smartsheet in Acumatica Marketplace is available for all Acumatica customers and partners.



Learn more about some of the new features in our demo series on Acumatica R1 2020, and read a recap of each day from Acumatica:
An Exciting Year Passed, a More Exciting One Ahead
Acumatica Summit 2020 has brought cloud software excitement, energy, and enthusiasm to Las Vegas. And it's just going to get better from here. We have meticulously planned every breakout, training track, exhibition, and more to provide attendees with the knowledge and further expertise they can take with them to further their company's success in the digital economy.
At Cloud 9 ERP Solutions, we understand the transformative power of Acumatica Cloud ERP and have helped companies like yours to select, implement, and operate business-changing ERP that grows with them well into the future. Learn more: Acumatica Case Studies.
With a bright future on the horizon, the already-strong product is only going to get better, and we would be excited to bring you along as a customer next year. Let's get in touch.