Charting Your Course to Business Management Software (Part 3)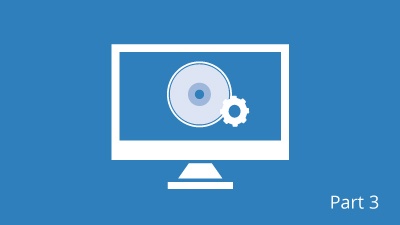 Business Management Software decisions are complex processes that require a lot of input, a lot of planning, and a lot of time, resulting in a tenuous period for executives, end users, and others within your organization who have to prepare for a major shift in the day-to-day activities presented by an upgrade.
As one of the leading providers of Cloud ERP for companies, we've been there to help companies just like yours to reduce stress and take confidence in their decisions, we know about how challenging of a time it is. That's why, over the past few weeks, we wrote about how to make the most out of the process, discussing in part 1 how to recognize when it's time to make a move and on how to make a decision on the software and implementation in part 2.
In part 3 of this series, we look toward the last mile of the process—implementation, going live, and the ongoing operation in this new technology environment. This stage of the implementation doesn't have to be stressful, but it will take time, effort, and the assistance of a partner who understands the customization, implementation, and training processes for your unique company.
Step 4: Implementing the Software and Training Users
While this stage may feel like the biggest challenge, and is unfortunately where the phrase "implementation failure" comes from, the implementation process is something that builds on each of the previous steps. Often, implementation failure comes as a result of mismanaged expectations, last minute changes, or project management issues—three issues that can be avoided if your needs are well-documented and your implementation partner and vendor give you straightforward information.
There's no reason why a well-organized and managed implementation team, with adequate budget and a reasonable time frame, backed by strong senior management commitment, and a clear goal and direction, can't be successful.
Keep the Project on Time and Lines of Communication Open
As you approach the beginning of the implementation, it's important to start discussing challenges and concerns with your implementation partner while discussing project management initiatives, goals, milestones, and deadlines. In part one of this blog, we discussed the importance of communication and leadership throughout the process, and this is where these factors are the most important. ERP implementation projects are extensive and keeping morale high during the transition is an absolute necessity.
Ensure Training is a Success
Another part that needs to be tackled during the implementation process is the user training. For a project to be considered a success, users can't be aimlessly meandering the software after the go-live, so in the months and weeks leading up to the official switch, ensure that users are ready to go. Train early and train often in order to establish a sense of project ownership early in the process and set your people up for success from day one.
Bracing for the Go-Live
With training complete and the implementation reaching its final stages, it's time to make one final decision: How do we go live? This is the day you look forward to, the time that everything becomes "real." No more practice books, you start using the new system on your real numbers, leveraging the software to inform the decisions of your business. There are three ways to make this transition—the Big Bang, the Phased Roll-Out, and the Parallel Operation—each offering their own advantages and disadvantages.
| | | | |
| --- | --- | --- | --- |
| | About | Pros | Cons |
| Big Bang | After data conversion, user training, and piloting, the entire system goes live on one day. Users come in on Monday to a new system. | The transition is quick and clean and any temptation to revert to old ways of doing things is effectively cut off. | There is considerable risk with this method. If there are errors in data conversion, improperly trained users, or misaligned functions there's no going back. The team should be prepared for intensive user support and problem solving during the first few days or weeks after going live. |
| Phased Roll-Out | Changeover occurs in phases over an extended period of time. Users move onto new system in a series of steps. | This strategy avoids some of the risk of the big bang approach by spreading it out over a series of "little bangs." Mistakes can still cause disruption but their impact might be limited to the specific area being activated. | Operating a company with different parts of the business supported by different systems is difficult and inefficient. Custom temporary interface programs between old and new systems are costly and usually provide only minimum ties between systems. |
| Parallel Operation | Both the legacy and new system run at the same time. Users learn the new system while working on the old. | Low risk. | A time-consuming nightmare that requires extensive effort from everyone. Neither system gets the attention it needs, and people have to enter everything twice. |
Step 5: Ongoing Use and ERP Success
It's been a journey, but if you followed the steps discussed in these past three blogs, you should be well-prepared for the ongoing operation of your ERP software. However, even with the new system in place, you can't get complacent. Even if the product satisfies your needs today, you need to ensure that it grows with you.
Luckily the cloud has made software development more flexible and updates more frequent, feature rich, and cost effective, all while simplifying growth. During the ongoing operation of your ERP solution, here are a few tips for ongoing success in the cloud:
Keep Users Up-to-Date
Especially if you're moving to the cloud from a legacy application where major updates only come once every year or so, the concept of two to four feature-rich updates per year may come as a surprise. Internally, be sure your system remains up-to-date with new applications, new capabilities, and new "releases" that the developer will issue on a regular basis (or will be continually released in some cases) to make sure that your system continues to grow and adapt to changing needs.
Expand Your System
Whether it's by adding new modules or finding integrations with other user-friendly applications, it's likely you'll want to expand your system to do more and generate even more efficiency and benefits by adding additional advanced applications that were not part of the initial implementation. Finding the right partner to implement and integrate these applications is important, as they will be aligning your ERP with the separate application.
Never Stop Learning, Never Stop Training
Whether it's a new hire or an important update, the training never stops. There is a continuing need for user training and education – think of it as CPA's CEU requirements – to enhance skills and understanding, prepare users to exploit and benefit from new functionality or new responsibilities, and continue to expand the utility and benefits from your new ERP system.
For instance, Acumatica has announced a roadshow for users to learn about its update, designed to help people make more use of the platform and the new technology.
Conclusion
You can read blog after blog on how to make the implementation a success, but nothing replaces quality advice from a partner who cares. At Cloud 9 ERP Solutions, we have helped companies just like yours to learn about options, chart their course, and successfully implement their new ERP solution. As a Gold Certified Acumatica Partner, we have demonstrated our knowledge and ability in making ERP projects a success, and would love to help you too. Get to learn more about our services and contact us for a free consultation.