Core Functionality to Look for from Cloud ERP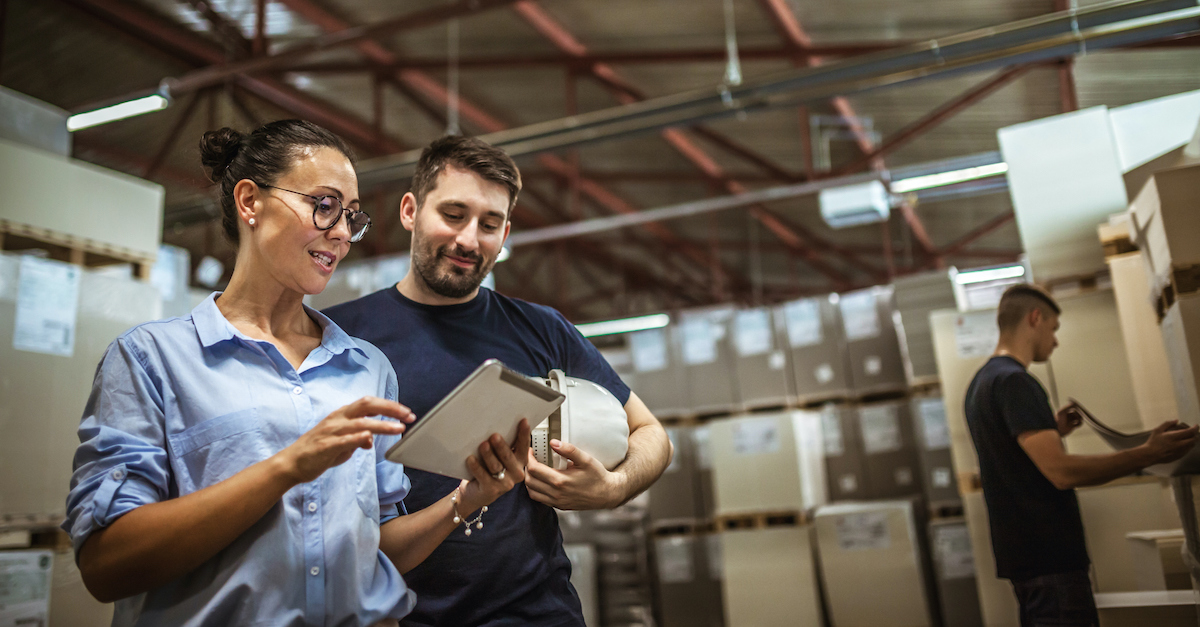 Selecting an ERP system for your business can be challenging. From overt superiority claims to outright lies about competitors, it's often hard to see the truth, making it incredibly easy to get lost in the shuffle. However, if you're looking to make the most of an ERP decision, it pays to ask the right questions.
Nine Things to Expect in Cloud ERP Functionality
Following our article exploring the basic ways that ERP can enhance your productivity, we would today like to explore the basic ways it does this. Here are nine things that any business may need in terms of functionality.
1. Multi-Entity Management
Many companies rely on a variety of entities. This might be in the form of warehouses, countries, or business lines, but no matter how you look at it, everything needs to connect at the end of the year. The right ERP solution makes this easy, allowing you to roll up information when needed without losing sight of the business.
2. Financial Management
You can't get far without a powerful core financial management function. The right ERP should be able to support accounting functions, including General Ledger, Accounts Payable, Accounts Receivable, Cash Management, Tax management, and more.
3. Quote to Cash
In order to make money in the modern landscape, you need to be able to facilitate the process in which you get from drafting the quote to negotiating the contract to ultimately recognizing the revenue. A connected ERP solution delivers, integrating ERP with CRM to provide complete visibility and control throughout the process.
4. Procure to Pay
Another core function—especially for product-based businesses, the ability to take control of your ordering and accounts payable can save you money, improve supplier relationships, and help increase visibility into your business. ERP should make it easy to create requisitions, obtain approvals, convert to purchase order, receive inventory, receive invoice, match and pay.
5. Customized for Your Unique Needs
ERP needs to be customizable and controllable to help you do more. In the modern business landscape, this means your ERP should start with a basic functionality built around your unique business needs.
Among the offerings, your ERP should support specific industries including Services (Professional, Business, Repair, and Field), Wholesale Distribution (Durable and Nondurable), Discrete Manufacturing (MTS, MTO, ETO, and Batch), and Retail (online and brick & mortar).
6. Integration
Not every ERP solution needs to be perfect as is. With the right integration, you can get the exact product you need to do the job, and your ERP solution should provide access to a broad library of enhancements available to extend the functionality of the product to meet your unique business needs.
7. ERP and CRM Connected
The benefits of ERP CRM integration go far beyond the Quote to Cash process and can help you stay ahead of customer needs. Acumatica delivers this, allowing you to share a single database between ERP and CRM – no need to synchronize two databases with the same information.
8. Business Intelligence
Business intelligence solutions allow you to see the big picture and do more with the data in your business. With a powerful internal business intelligence solution, you can go beyond spreadsheets and use integrated BI to understand what the financial and customer data is really telling you so you can make informed, actionable decisions.
9. Integrated eCommerce
Nearly every business at this point is an eCommerce business. With an integrated solution, you can easily link online orders to your ERP and CRM. Track all sales, manage inventory in real time, collect the correct sales tax for multi-state sales, and more.
Learn More: Free ERP Evaluation Checklist
If you're looking to make the most of your ERP decision, you need more than this. If you're looking for a better way to compare solutions, the free ERP evaluation checklist can help. This free resource discusses ten features that make you more productive, the top functionality decisions you need to make, and the most important value considerations you will need to look at.
At Cloud 9 ERP Solutions, we've been in this business for a while and have helped countless customers like you to get what you need from an ERP solution. Browse our Acumatica demo videos or contact us for a free consultation.