Descending Everest: What's Next for Everest ERP Users?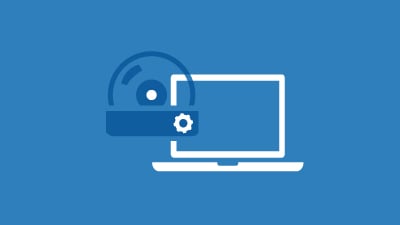 What used to be a popular destination for ecommerce companies, distribution firms, and retail companies, Everest Software is an ERP platform for small and medium businesses. Founded in 1994, the company has sold its product using a wide variety of names including Accware and iCode.
Once considered an up-and-comer in the industry, the company reached its peak in 2004 before its decline and subsequent purchase by Versata (owned by ESW Capital), a private equity company whose goal is to 'revitalize' distressed software and technology companies.
User Issues with Everest Software
Prior to the acquisition by Versata in 2009, Everest was faltering, receiving poor reviews, churn, and horror stories from across the web (including this video from Oregon-based Sports Vision Bend). Following the acquisition, the company was gutted, with Versata focusing on serving an existing yet shrinking customer base. Updates were sparse and unstable, with companies running licenses for approximately seven different versions. A quick look through their forum on Google, and you will see end users raising concerns about stability and bugs.
No Innovation
Versata's goal, according to SMB Research, is to buy up failing companies, gut them, and do what they can to support a current customer base for as long as possible. R&D is lacking if not nonexistent, and these private equity firms work to milk revenue from service contracts for as long as possible. With nearly 100 companies under the ESW Capital umbrella, users see little innovation and few updates, with the last stable version of the software being Everest 5.0.2.6. Since then, Everest has released versions 6 and 7, with a user of 6 calling 6.20 "stable-ish but not without quirks."
Not Keeping Up with the Times
Following 2018's Wayfair v. South Dakota ruling, ecommerce businesses using Everest were introduced to a new challenge—sales tax. While your company may not need all the latest technology, remaining compliant is pivotal.
One Major Source of Support
With little innovation and no incentive to sell, channel partners left in droves, leaving customers struggling to keep the software up and running for the better part of a decade. With little VAR support, customers have relied on Everest's own support plan, something the customers didn't bargain for. Many have turned to the Google Forum, a still-active source of advice from other Everest users who share advice, complaints, and recommendations.
Every Integration is Custom Integration
Looking through the Everest Forum, companies requesting integration are hard pressed to find a vendor who will integrate the aging software with another platform. This custom integration is costly—especially for growing businesses.
Learn more in our next blog - Descending Everest: User Challenges From Legacy ERP
Cloud 9 ERP Solutions and Acumatica: Your Everest Replacement Partners
At Cloud 9 ERP Solutions, some of our most notable (and vocally supportive) customers are Everest transplants, and as a former Everest ERP reseller, we can certainly tell you that we have seen both sides of the argument and feel that Acumatica ERP is the ideal solution to replace it.
Offering better technology, more flexibility, and a vision toward the future, Acumatica provides user-friendly and functional alternative to Everest ERP and we have been the leader among implementation partners helping clients move from Everest to Acumatica.
Satisfied Everest Transplants
But don't just take it from us, read what our satisfied customers have to say.
"We decided to move forward with Acumatica in April of 2017. We are more than satisfied with our partner Cloud 9. Gregg and his team have demonstrated a level of professionalism and patience during the implementation process that was second to none. We see great efficiencies compared to our previous ERP, Everest. We look forward to continuing the growth of our company with Cloud 9 by our side."
Rey Pena (President, Supermarket Source)
"We decided to move to Acumatica ERP in Jan 2015. Our partner is Cloud 9 ERP Solutions and we have been very happy with them. They have walked us through the implementation process, dug in and found solutions when we needed to do something a little differently and gone to bat for us when we needed help. Overall, we couldn't be happier with our move to Acumatica and working with Cloud 9 ERP Solutions."
Chris Sanford (CIO, Classical Conversations)
"Gregg's team knew Everest and Magento," he said. "Without that knowledge, I don't think we could have implemented Acumatica this fast."
Lance Caswell (President, Caswell Plating)
Next Steps
ERP replacements are one of the most challenging things a business has to do, but often, these are necessary steps to improving and growing your business for years to come. If you are a current Everest user looking for a replacement and want a team who has helped companies just like yours, look no further than Cloud 9 ERP Solutions. We invite you to learn more about our work here, read our ERP Implementation Series (Part 1, Part 2), and contact us for more information.