ERP Deployment Flexibility: A Unique Benefit of Acumatica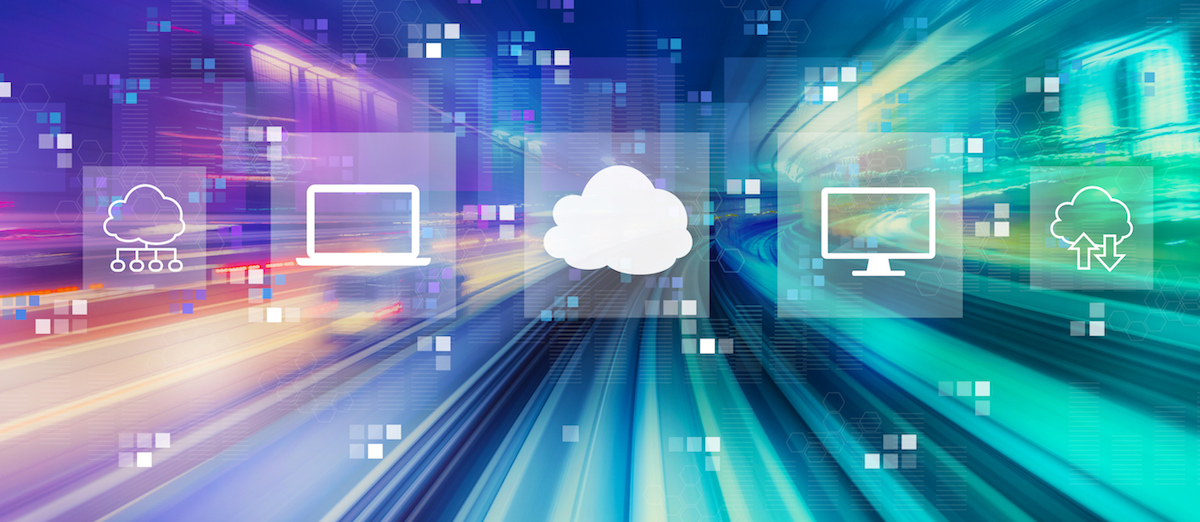 Whether you're all in on the cloud or looking to work in a slightly less-connected landscape, Acumatica offers the deployment flexibility you want and need. As one of the few (or only) players offering the choice to deploy in the cloud, on-premises, or in a private environment, these can affect you differently.
The Cloud Has Changed the Game
Over the past decade, the cloud has not only become a popular option for software deployment, it has become the primary option. Driven in part by IT budgets and talent challenges in the early 2010s, a need for access and processing power in the later half of the decade, and work from home orders in the past year, companies have chose to rely on this deployment methodology for a variety of solutions.
Built to provide users with access to software applications that run on shared computing resources via the Internet, cloud software, especially in the ERP space, has helped companies of all sizes to get more bang for their buck.
There are many reasons for this. First is the low upfront cost. Rather than having to buy servers and other infrastructure, cloud solutions are merely provisioned space in a larger data center.
This leads to the second benefit—economies of scale. Rather than relying on your limited bargaining power when negotiating processing, cloud vendors represent thousands of users to get better security, more power, and better cost. Finally, companies get one more benefit over their traditional systems—access. Rather than requiring users to jump through hoops, cloud products are securely accessible from whatever device the user needs to use. Learn more in our video: Connecting to Legacy ERP vs. True Cloud ERP.
Potential Unfeasibility: Why Built in the Cloud Doesn't Have to Mean Only in the Cloud
But with all of these benefits, some companies may not find it feasible. From unreliable connections to complex regulations, some companies may need to keep data in house or rely on private cloud solutions—replacing the concept of shared resources with a single instance. Users still gain all the benefits of the cloud with a bit more control on the back end.
So, why are companies who face these challenges largely ignored by the modern cloud vendors? Convenience—and a bit of ego. Many of the companies who build cloud solutions expect the rest of the world to work like them—provided with constant access to internet. Acumatica took a different approach.
Why Deployment Flexibility Matters
According to Acumatica, there are a variety of reasons they offer deployment flexibility—but they all boil down to one thing: Doing right for the customer. In a recent article, they highlight three main reasons a company may not want the public cloud:
Compliance: Regulations in every industry are subject to change. If you're in a heavily regulated industry such as Healthcare, remaining compliant may require you to switch your deployment from a private cloud to a public cloud solution—or vice versa. But if your provider doesn't offer deployment flexibility, you're stuck, or, at the very least, you're looking at an expensive and time-consuming fix.
Adaptation to Change: Organizational changes are inevitable. Modifying how you deploy your cloud ERP solution may be advantageous, and having deployment options is the best, most affordable, and least stressful way for you and your business to handle these changes.
Access: For one company, Cloud ERP mattered, but without a reliable internet connection, the concept seemed untenable. For companies in small, rural areas, the idea of constant connectivity might seem like a pie in the sky concept.
Acumatica: Giving You Options
Rather than requiring customers to choose between public cloud deployment and nothing, Acumatica decided to offer its built in the cloud solution to anyone. This gives customers from all walks of life access to the advanced products they need—but in a way they find themselves most comfortable.
Recently, Acumatica published a blog titled Cloud ERP Implementation: Choosing Your Deployment Option, in which Todd Kuhns, Senior Director of Professional Services at Acumatica, explained the reasons why they still offer options.
As highlighted by Kuhns, each deployment option has pros and cons.
Pros and Cons: Public Cloud
Pros: Less Upstart Cost, Scalability
- No up-front capital expenditure, freeing up cash for other investments.
- Servers are maintained in a controlled environment in the data center, making technical resources available for more critical duties.
- Software updates can be scheduled automatically without involvement from your IT team.
- The AWS hosting provider employs enterprise-level security and virus protection that most companies can't afford. They also offer geographically dispersed data centers, backup/restore capabilities, and system redundancy.
- SaaS deployments offer flexible scalability.
Cons: Living without Internet
Any time the internet is out, it doesn't matter what a company's uptime is. If you lack reliable internet, public cloud may not be for you.
Private Cloud Pros and Cons
Pros: Compliance and Control
Deciding to run in the private cloud gives you more control over your technology. According to Kuhns, this offers the following:
- Companies choose to deploy on premises for several reasons, such as regulatory compliance.
- Private deployment gives you complete control of and access to the system.
Cons: Higher Up Front Cost, More Responsibility
- Private cloud deployment requires more upfront and long-term capital investment to purchase the server hardware as well as the staff and facilities to maintain them.
- You are responsible for all network security and access risks, including backup/restore procedures and system failover capabilities.
You are responsible for making sure upgrades take place as new releases become available. You can perform upgrade tasks using your team or work with your Acumatica partner for assistance.
In addition to the aforementioned pros and cons of each option, it's important to note that having your financial data in the cloud is not "riskier" than having it under your control in a private cloud deployment. Third-party cloud providers are able to offer a high-level of security that you may not be able to afford on your own.
Let's Get to Work: Cloud 9 ERP Solutions
When exploring your options, the right partner can help you understand what's available and forge ahead confidently. At Cloud 9 ERP Solutions, we don't like the term value-added reseller. Do we resell software from a top vendor (Acumatica) in the business management software space? Yes. Do we add value? Our customers certainly think so. But we're putting a lot more on the table than that.
After more than 30 years' experience making business management software work for our clients, we never thought of ourselves as simply resellers—we thought of ourselves as partners. We still put our name on the line for every project and our best resources for each job.
Get to know more about us, our successes, and our industry expertise here, and let's get in touch to discuss your ERP needs.