How an ERP Partner Provides Support Long after Go-Live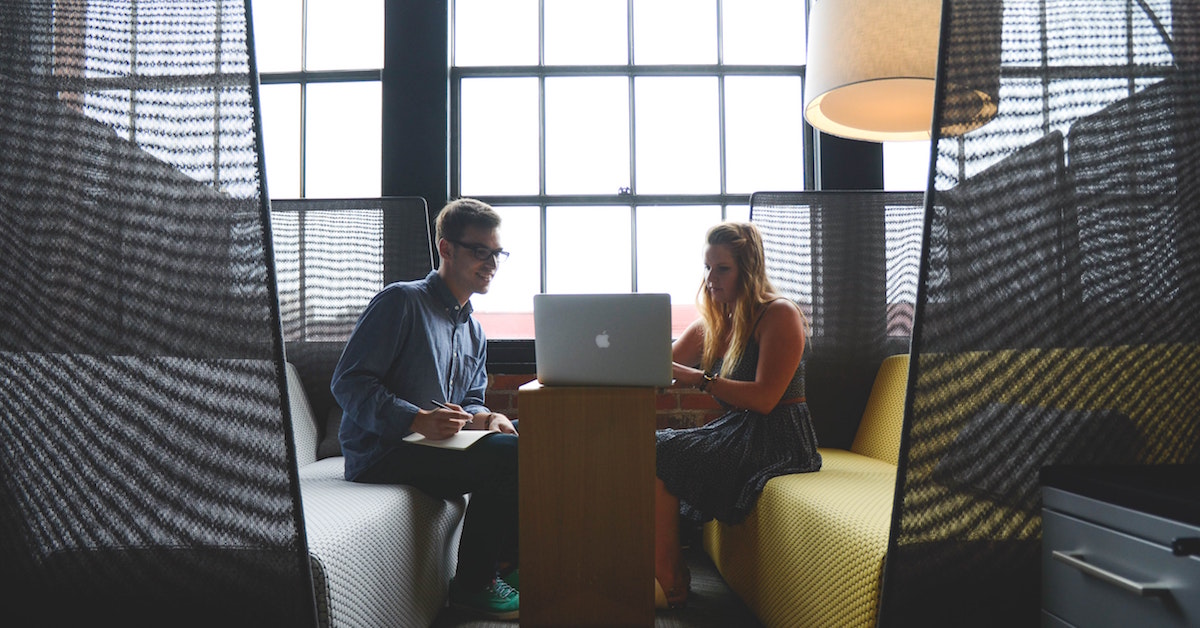 "Ghosting" is one of those terms in modern dating used to explain what happens when a potential love interest simply… vanishes. Things can be going swimmingly for weeks, you think that the two of you are on the same page, and then, one day, nothing.
While the ERP implementation space doesn't offer a directly comparable experience, there are some implementation companies out there who put a lot of effort into the implementation side of the relationship—only to provide little to no communication after a project goes live.
Over the past few months, we've looked at the roles and responsibilities of an ERP partner, exploring the job they do for you before and during implementation. In our article on the complexities of ERP and the reasons that a partner should show you all available options, we discussed some of the things to look for before choosing a partner. Last month, we explored how an ERP Partner is going to do the dirty work to ensure a project is ready for go-live.
Today, we're going to make sure to ask what they're going to do for you after the project is completed. Here are just some of the ways that a partner like Cloud 9 ERP Solutions can help you get more value through the life of the product.
During and After: User Training is Key
Both during and after the implementation process, you can't ignore training. Training helps users make the most of a product. For a project to be considered a success, users can't be aimlessly meandering the software after the go-live, so in the months and weeks leading up to the official switch, ensure that users are ready to go. Train early and train often in order to establish a sense of project ownership early in the process and set your people up for success from day one.
From go-live focused introductions to advanced tips and tricks provided to customers, partners need to set you up for success.
Continuous Learning: Delivering Value with Each Update
As we discussed in Three Secrets to ERP Success, the biggest secret to getting value from a project is to make the most of the releases. Journeys to the cloud are not static, and the right partner should be there to ensure updates happen smoothly and that users are ready to use the product.
Before you go live, you should get to know what is on the horizon and before each new release, you should see how a change will affect your business. While updates in the cloud are easier than ever, each new SaaS release generates post implementation issues to assess, test. and resolve.
Support
The main thing you should look for in an ERP after go-live is their ability to provide support. Everest and other legacy product users already know what happens when a product is no longer supported, thanks to their acquire and repair parent company.
Ask a partner how they intend to deliver assistance when you need it. Will they have readily available help or treat you like a cable customer? Support teams need to align with your company, providing reliable, trustworthy, and compatible with your needs and company culture.
Configuration and Expansion
Especially in the cloud, ERP is a living product built to work with your constantly changing business. Something we've discussed previously, both in our article on documenting your needs and our look at the FastTrack Implementation methodology, today's solutions are built to expand with your needs.
For example, early on in the project, you're going to want to look at the must-haves and nice to haves in a product—as well as the things you'll need in ten years. At some point, those nice to haves could turn into must haves and the growth may necessitate some of those strategic needs today. Even if you don't go for a FastTrack deployment, there's a good chance you'll need something more from your product.
"Maybe it's a year later, maybe it's a few, but say you want to start expanding your ERP solution into other areas. Not a problem. It could be expansion within the base solution—incorporating an HR management and payroll system into financial management, adding a tax management product built to handle
The module-based Acumatica solution lets you add new functionality as you need—project management, distribution, manufacturing, customer management, or more.
Maybe you simply want to incorporate a third-party solution into your Acumatica product. You're not alone. Enter the Acumatica Marketplace. Created to give you easy to find connectors for a variety of third-party applications, you can essentially create a perfect fit."
Luckily, at least with Acumatica, the solution is ready for change. Want to add an ecommerce initiative to your manufacturing or distribution business? Add an installation and service department to your retail operation? Super easy, barely an inconvenience.
The right partner will be there when you need them, ready to take on the project and set you up for success. In fact, we did this for our friends at M3 Technology Group, who has turned to us for Avalara, Microsoft's Power BI, APS Payment Solutions and Velixo after their initial implementation.
The Right ERP Partner for the Job: Cloud 9 ERP Solutions
Finding the right solution for your business is hard—finding the right partner to get you there is even harder. At Cloud 9 ERP Solutions, a Gold Certified Acumatica Partner, we have worked with companies like yours to configure and deliver Acumatica Cloud ERP, a product ready and able to handle your challenges.
Whatever business challenges you may have, we are confident we can provide solutions that will take you the distance. Get to know more about how we work, who we've helped, and why we've been a leader in the business for nearly three decades by contacting us for a free consultation.