Getting on the FastTrack to Value: How Starting Small Pays Dividends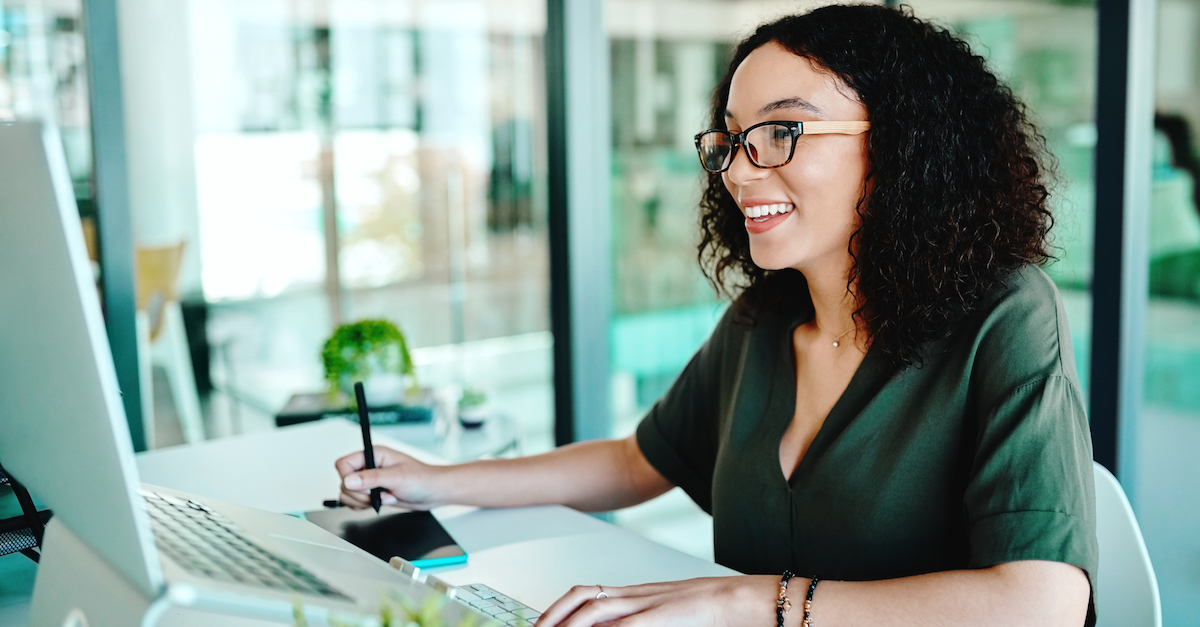 One of the greatest selling points of ERP is its ability to evolve with your business. In fact, one of the greatest ways to reduce risk is to start small and add more as needed. The right partner is going to support you long after go-live. If you're looking to flatten the learning curve and ramp up the benefits, learn more about FastTrack and Cloud 9 ERP Solutions.
Overcoming the Fear of ERP Failure
Take a second to type the phrase "ERP Failures" into Google, and you'll likely find a few commonalities: Morbid statistics, horror stories, and news on the latest lawsuit over a botched implementation. It's enough to give anyone pause.
Look Past the Headlines
But this doesn't paint a clear picture of ERP implementations for two reasons. First, headlines touting "The four biggest ERP failures," "75% of all ERP implementations fail," and "For one company, an ERP project failure is now a court battle" exist for a reason.
These are meant to play on your emotion. Journalists' chief weapons include fear, surprise, and ruthless efficiency, often ignoring the nuances that led to the failure. Headlines are written for clicks and use a variety of tactics to draw your attention and drive you to act.
Second, look at the projects. Hershey's. Waste Management. Revlon. Haribo. Nike. Look at the budgets and timeframes—nine figures and three to five years. Multinational publicly traded companies working with multinational consulting firms to implement a massive, extensively customized product.
Is There Risk in ERP Failure?
In short, the answer is yes. Any significant change to software or your business involves risk. There are also many risks of standing still.
Think of how much time is spent copying and pasting information between products. Think of how many errors you've made from manual data entry. Think of the impact that such error has had on your customer or supplier relationships. At some point, these risks start looking a lot bigger than a project taking a few more weeks than it should.
Avoiding Risk Starts Long before the Project
This all starts with understanding your business, your people, and their needs. Get to know about the challenges everyone faces and the ideal ways to address such issues. Something we discussed in our first steps to leaving legacy ERP, it all starts with putting in the time and effort, rallying your troops, and doing your research.
Throughout the decision, you'll look at options, see what matches your ideas, and ultimately come to a conclusion. A well-planned and well navigated project can reduce risk.
For more information, we invite you to read Charting Your Course to Smarter Business Management Software and 10 Tips for Smarter ERP Selection. But what if there was another way to tackle the risk?
Starting Small: A Key Benefit of Modern ERP
Legacy ERP used to be all or nothing—in more ways than one. You either used every module in a solution or dealt with the disparity. You either implemented a product in one swoop or you lived without a module. You either fit into the product or it didn't work.
But today's ERP is about choice, scalability, and constant improvement. Modern ERP gives you the opportunity to start small and add on as you choose. It gives you the option to incorporate third-party products as you see fit. And with the right partner, it gets configured to your workflows—not the other way around.
Get up and Running in the Cloud
One of the best ways to reduce the risk of an ERP implementation is to start with the basics. An Acumatica FastTrack Deployment by Cloud 9 ERP Solutions delivers fast time-to-value by leveraging tools and methodologies that get all facets of your business running quickly and smoothly. Delivering you into the cloud in 90 days or less, this fixed-cost and preconfigured Acumatica implementation lets you start with what you need now, adapt, and scale your solution as you grow.
Build Your Business on Your Terms
By minimizing upfront costs and setting your business up for growth, you can reap the productivity benefits of a powerful cloud solution. But say you want to move into other areas. Not a challenge. Say you want to add new functionality. That's where the flexibility of the cloud comes in.
Maybe it's a year later, maybe it's a few, but say you want to start expanding your ERP solution into other areas. Not a problem. It could be expansion within the base solution—incorporating an HR management and payroll system into financial management, adding a tax management product built to handle
The module-based Acumatica solution lets you add new functionality as you need—project management, distribution, manufacturing, customer management, or more.
Maybe you simply want to incorporate a third-party solution into your Acumatica product. You're not alone. Enter the Acumatica Marketplace. Created to give you easy to find connectors for a variety of third-party applications, you can essentially create a perfect fit.
Success Story: M3 Technology Group
M3 Technology Group is a prime example of how one company got up and running with the help of Cloud 9 ERP Solutions—only to reap the benefits of integration later on.
M3 Technology Group designs, builds, and installs audiovisual and videoconferencing systems for many industries. They believe in offering outstanding customer service and technical support, but they weren't getting that from their legacy ERP system, Everest Software.
After implementing Acumatica Distribution Edition with Advanced Financial Management, Order Management & Inventory Control; Acumatica Project Accounting; and Acumatica Field Service Edition, they were able to come out of the gate running.
But after reaping the rewards, they saw opportunities to get even more. The company also implemented Avalara, Microsoft's Power BI, APS Payment Solutions and Velixo as well as developed customizations with ease due to Acumatica's open API interface. In 2019, they took the next step, adding Acumatica Customer Management to complete their evolving product stack.
View the full case study here or the video below.
The FastTrack to Success: Acumatica FastTrack Gets You Up and Running in 0-90 Days
If you're looking to get up and running in the cloud within the next 90 days, look no further than Acumatica FastTrack. A deployment methodology that is built to simplify, accelerate, and protect your business during its journey to modern ERP, FastTrack delivers lower costs to entry, faster time to productivity, lower time to value, and increased ROI.
Is Acumatica FastTrack Right for You?
Often, customers who serve to get the most from Acumatica FastTrack meet the following. This deployment methodology is recommended if:

- Your company needs an ERP system but finds the options complex and costly.
- You need a solution that supports your end-to-end business processes seamlessly and without complex integrations.
- You are worried about the risks and unknowns surrounding software acquisition and deployment.
- You have limited time, resources and expertise to evaluate the many hardware choices needed to run the software.
- You are concerned that long deployment times will drive up costs and reduce your calculated ROI.

Get on the FastTrack with the Right Partner
Even the best methodology and the best product only goes so far. If you're looking for a partner with the skills, experience, and expertise to help you now and in the future, get to know Cloud 9 ERP Solutions. We've handled projects considered simple, complex, and everywhere in between.
As a Gold Certified Acumatica Partner, we get to know how you work and your goals in the long and short-term before we even set out to implement a product. This helps to reduce risk and position your business for sustainable growth.
Click here to schedule a free evaluation of your business and operations or to learn more. We'd like to get you on the right Cloud ERP path with Acumatica! Browse our Acumatica demos here.
Additional Resources
Reiterating the Value of Cloud ERP Now
Why Now is the Time to Move to Cloud ERP
Key Technology Features to Look for in Cloud ERP