Giving Yourself the Gift of Smarter Commerce ERP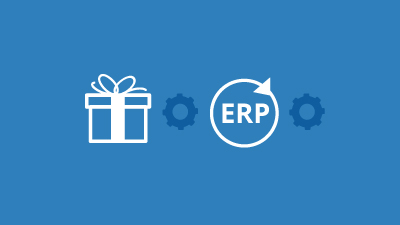 The holidays are upon us, and this means ecommerce companies are in scramble mode. Do you have enough product to fill each order? Did you send the right product? Is it time to reorder? How long will it take to restock? For many companies like yours, you are the most important part of your customers' holidays: You deliver that one item that puts a smile on each recipient's face.
However, just as the most giving person needs to treat him or herself once in a while, and the same goes for leaders at companies who spend their time making the holidays a happier time for so many others.
Following our last blog on the three reasons it may be time to start looking at new ERP, we would today like to focus on how you can treat your team to better visibility, less stress, and better customer and supplier relationships in 2019.
A Time for Reflection
Ecommerce companies face continued pressure in operations both day-to-day and strategic. Such is the nature of your business—once you close out this year's holidays, you need to start planning for next winter, as well as any sale or promotion you expect to run throughout the year. But before you do that, it may be beneficial to take a step back, look at your current processes and technologies, and discuss whether or not they will hold up next year.
In this, it pays to be brutally honest with yourself about this—will your systems stand up in the event you sell 10% more? How about 100% more? Can you deliver the same experience to your customers?
As we discussed in an earlier blog, you will need to address the growing threat that Amazon might take your business while potentially paving your path into the omnichannel world, finding ways to be there for customers in all phases of their purchase. Can your current software make this happen?
The Path to Smarter ERP for Ecommerce Companies
In this time of reflection, one of the biggest realizations you may have is that your processes, systems, and technologies aren't going to support you during or after your business' growth. One of the biggest areas for improvement is in the technological realm. Enterprise Resource Planning, or ERP, is an all-encompassing part of your organization that when properly chosen, can give you years, if not decades of comfortable growth.
In the Acumatica whitepaper, 10 Tips for Smarter ERP Selection, the company explores how ERP can change your business and discusses the best ways for companies to make their move to new software and the potential pitfalls that could happen during the move.
We welcome you to download it here, and followed this up in our general industry focused blog series, charting the course to smarter ERP software, which discussed the five steps to make the move to new software—from recognizing the need and rallying the troops to whittling down your options from the long list to the final decision, all the way to completing the implementation and operating more effectively. However, there are certain things that set an ecommerce ERP apart from others.
What Makes an Ecommerce ERP "Smarter"?
Ecommerce brands have unique needs. A combination of distribution firm and retail company, firms like yours need software that can handle both supply chain needs and see the entire picture when it comes to customer relationships. For these reasons, ecommerce companies need a tailored solution that can match their needs. So, what makes an ecommerce ERP "smarter"?
Powerful Inventory, Order, and Supply Chain Management
One of the most common needs for an ecommerce brand in 2019 and beyond will be the ability to keep up with both global competition and other sites. Customers are happier to trade loyalty for fast shipping. To make this happen, ecommerce brands have to know what they have and how to get products to customers. No unexpected shortages or stockouts, readiness to restock before you run out, and easily-accessible information about every order.
Finding a solution for the rapid expectations of ecommerce brands can be a challenge, and many companies have found Acumatica to solve each of these. With expertise in distribution management ERP, the company took their focus to the ecommerce world, giving its customers Acumatica Commerce Edition. Developed as a holistic solution for ecommerce organizations, this produce brings together tightly integrated products that let you understand the what, where, and how of every product—no matter how many facilities you have.
Integration with CRM
Mentioned above, customers want the products delivered to them quickly and affordably. They also want a company that can make recommendations, understand their data, and use it to deliver them a better customer experience. Loyalty goes to the organization who can meet these needs, and Acumatica Commerce Edition's integration with CRM delivers it.
Rather than a bolted on solution, Acumatica Customer Management was built into Acumatica from the very beginning. It is not a loosely integrated module like so many other midmarket ERP products. From marketing, quoting, and sales to delivery and post-sales support, customer information is always up to date and accurate.
Simplify the Basics, Automate the Tedium
There are many components that go into running a successful ecommerce practice, but an ERP solution still needs to deliver on the basics. Companies can't afford wasting away on tedious tasks like closing the books, managing invoices, or calculating sales tax—they need a solution that can do it for them, accurately and efficiently.
Acumatica does that, too. With a powerful financial management backbone, tight integration with sales tax management, and efficient purchasing functionality, end users can step away from the tedious everyday tasks and focus on improving the business.
Understandable and Innovative Business Intelligence
Ecommerce companies need more than just data from your ERP system. You want the information you need presented in a format for you and fellow stakeholders to make decisions about your business or react to competitive market challenges. To get the full benefit of an ERP system, you need to see the health of your company at a glance. You also need to be able to spot good and bad trends quickly, so that you can take action right away.
Business Intelligence has gone from jargon to gamechanger, and as more businesses use tools to analyze their processes and reporting, Acumatica's ERP stands out. Business Intelligence from Acumatica provides secure access to reporting information by role, giving users a single version of the truth that improves decision making while offering flexible reporting. Learn more about Business Intelligence here.
Treat Yourself to Modern Ecommerce ERP in 2019
As an ecommerce brand, you have a limited window to make significant changes before it's time to start your holiday planning for next year. Knowing this, you need a vendor who can provide you a powerful ERP solution and a partner who has the skills to get you there. At Cloud 9 ERP Solutions, we are a Gold Certified Acumatica Partner who has helped ecommerce companies like yours to select, implement, and operate ERP software that takes their business further. We invite you to learn more about one of our success stories here, read more about the benefits of ecommerce-focused ERP here, and contact us for a free consultation.