Can a New Cloud Solution Help You Undo the Damage of 2020? Why Now is the Time to Make the Move to Cloud ERP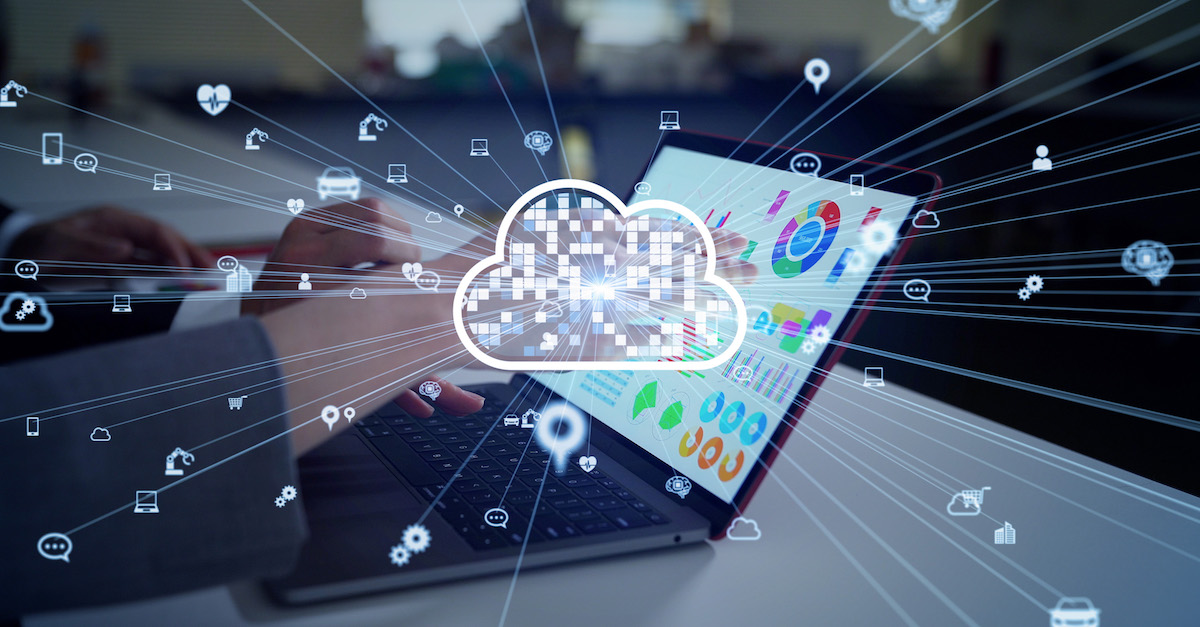 2020 has been an intriguing year. For many, this meant challenges. For some—especially in industries serving the medical community—this meant unforeseen opportunities. For all, this meant that some kind of change was in order. Understandably, most organizations—especially those forced to lay off workers, reforecast revenue, and do whatever was needed to survive the lockdowns—are looking to put this year into the rearview.
The End of 2020—A Lot Closer to Us Than the Start
For those looking to flip the calendar, you're in luck—January 2021 is only a quarter away. Shocking, right? The year has been flying by, and we've somehow missed parts of spring and the entirety of summer. But with Q4 upon us and the economy hopefully getting back to normal in the short term, it's time to start pivoting your attention from "when" you're getting back to full capacity to "how" you intend to do so.
But before you go at that, take a look at the last nine months. You likely moved from record-breaking expectations to stable or even lowered ones. You transitioned from occasional remote days to doing these every day.
Reactive Remote Work—or Solid Foundation for the Future?
If you're like many, you took steps to connect your people, processes, and technologies during the move from office to home.
Some of these moves were hasty and responsive, others were somewhat well-researched, but moves indeed happened—businesses around the world spent the equivalent of $15bn extra a week on technology as they transitioned to remote working, according to the 2020 Harvey Nash/KPMG CIO Survey.
Whether your newest investments followed the trend—IT leaders' top investments were security and privacy (47%), customer experience and engagement (44%), infrastructure/cloud (35%), automation (29%) and business intelligence (25%)—or you took a different approach, planning for 2021 requires you to look at which decisions were sustainable and which were short-term.
Three Reasons to Invest in Cloud ERP Before 2021
But now, with pundits looking at new waves of lockdowns and more changes in the "new normal," it pays to ask where you are and consider building a foundation that helps you become and stay resilient.
Whether you looked at cloud ERP during the initial stages of lockdown, started but ultimately put off a project because of the economic impact, or just started your cloud journey, Q4 2020 is a great time to make an investment and get the job done. Today, we look at some of the top reasons to make the move before the calendar turns over.
1) The Cracks in Your Quick-Fix Approach Are Showing
For the organizations who took hasty and quick fix approaches to respond to what was expected to be a quick shutdown (remember flattening the curve?), you did what you had to do with the knowledge at hand to keep things moving. But even if you were able to get your users online securely, these fixes are starting to show their cracks.
The lack of collaboration, the lack of speed, and the lack of accessibility that came with a temporary fix were fine, but those looking to empower users need a solution designed for the organization on the go. Often, for companies relying on outdated, on-premises, legacy ERP products, the path to accessing software from anywhere besides their work computers is a nightmare.
How Cloud ERP Provides a Long-Term Solution
Whether you're planning a return to work or are still in the preliminary phases of this, giving your people access to real time information anytime and anywhere is pivotal. Offering high availability and uptime, ease of use, ease of implementation, and robust data security, the cloud not only delivers on user needs, it facilitates larger digital transformation initiatives by helping companies pivot from a tool-based mentality to a betterment-focused one.
Adding Value: How Partners Like Cloud 9 ERP Solutions Take This Further
That said, cloud solutions only go as far as the partner with whom you work. Too often, short-sighted partners will sell you on a product that's nearly as short-sighted as the quick fix. Whether it's through additional services, false promises, or an inability to understand requirements, the wrong partner can leave you on the wrong path.
At Cloud 9 ERP Solutions, we do more for you. As a Gold Certified Acumatica Partner, we are focused on making this solution work for you—but we're not going to push you into a poor fit. We get to know how you work and how we can help before we touch anything. If we can't deliver the long-term value you expect from a project, we stand back. If we can, you can trust in our process.
2) You're Sick of Jumping Through Hoops That Didn't Exist Prior to Lockdown
Many employees were content to have a job in May and June—and were happy to do a bit of extra work to overcome the hiccups and nuance of a temporary fix. Often, companies did what they could to connect "essential applications" to their remote users. Connections and integrations that were once simple in the office now required additional steps to complete when working from home.
As business starts to ramp back up, these additional steps to make up for broken integrations will require time that many don't have.
How Cloud ERP Connects Departments and Processes
Cloud ERP is built on integration and access. Rather than mandating users download, manipulate, and re-upload spreadsheets to make changes to a different system, those in the cloud are treated wo real time access and automatic information transfer between applications.
ERP software that integrates with CRM and other applications enables data to be transferred between systems. Without this functionality, more manual work is necessary, which can lead to errors and decreased efficiency. If each department is using a different software application, implementing the latest system can improve collaboration across your organization.
How the Right Partner Sets You Up
Especially in the modern business environment, it's likely that you are already using at least one or two products that works for you. That's fine. With Cloud ERP and its flexible APIs, you can connect your solution to the many other things you need.
However, one of the biggest challenges in this is the migration process and the work that goes into aligning the two solutions. At Cloud 9 ERP Solutions, we not only have a strong relationship with our ERP vendor, we have the connections to help you get the value from a third-party product.
3) You're Starting to Worry about Internal Fraud and Auditability
The longer that people are forced to stay home, the higher the risk of fraud. This should come as little surprise—and 77 percent of respondents to a study by the Association of Certified Fraud Examiners have witnessed an increase in the overall level of fraud.
Employees, suppliers, and cybercriminals are facing increased motive—home life problems and financial difficulties are two of the most common signs of fraud—they're also starting to better understand the weak points.
- Companies who tasked an employee with printing checks from home means you're leaving an inordinate amount of trust in one employee.
- An increase in emails between employees and managers means that a cybercriminal had more time to learn how to emulate a manager in a spearphishing attack.
- Suppliers have been facing their own issues keeping the lights on. How well would you be able to notice and stop a duplicate or fraudulent invoice?
These are just some of the many areas where a lack of visibility could leave you suffering in both the short and long run.
How Cloud ERP Delivers Security, Auditability, and Consistency
Companies looking to prevent internal or external fraud need to embrace security against external threats, workflows that can prevent internal ones, and visibility over everything.

-Security from Outside Threats: With an always up to date product, top of the line facility security, and granular control over both physical and permission-based access, the cloud helps you to address the external threats to your business.
-An Audit Trail to Understand Who, What, Where, Why and When: One of the easiest ways to see and stop a case of internal fraud is to see who's making changes. Audit trails help you to track changes and stomp out fraudulent ones.
-More Control Over Information: With a tight audit trail and easy workflow creation, managers can see how an approval progressed and fix it. Did a duplicate invoice pop up? Did a random one come up that doesn't seem legitimate? Rather than simply letting things pass through and be signed off, cloud ERP gives you visibility.

From Training to Deployment: How the Right Partner Puts Security First
Partners can help or hurt a project. For example, many companies work with a VAR too big for them, often getting stuck with the third string implementation and deployment team. With less experience, these new employees might miss something. A poorly configured permission, a poorly trained user, or just a poorly set up system could still leave you blindspots.
At Cloud 9 ERP Solutions, we aim to work only with the clients we know we can serve. You're going to get to know us and the people running the project long before we get under the hood. This helps us to configure a solution that not only works for you, but keeps you in the know.
Not Just Avoiding Negatives—Embracing the Rebound and Cost Savings with Cloud ERP
Just because 2020 was a tough year doesn't mean that it hasn't opened up a few opportunities. In fact, by taking advantage of a provision in the CARES Act and combining it with Section 179 Expensing, you can make your move to ERP more affordable. Learn more about that here.
While these three reasons discuss how cloud ERP helps you avoid the negatives and survive, the true value is in what cloud ERP creates. We have no idea what 2021 will bring, but it's in the best interest for your leaders and employees to embrace the resilience and functionality that the cloud delivers.
As the economy rebounds, you're going to need to do more with less, and if you've been putting off a move to the cloud, now is the time to make it happen.
Cloud 9 ERP Solutions: Gold Certified Acumatica Partner
At Cloud 9 ERP Solutions, a Gold Certified Acumatica Partner, we have configured and implemented this cloud ERP solution for companies like yours and understand the unique challenges that you face throughout the decision and implementation process. View our Acumatica demo videos to learn more.