Descending Everest: Your First Steps to Getting Away from Everest ERP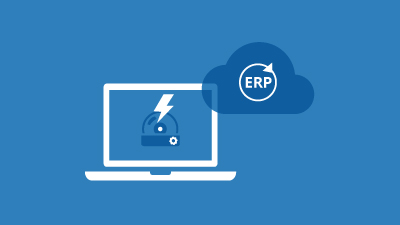 In our last two blogs, we discussed the challenges and complaints that users have when using Everest ERP and the problems that continued use of the software has for businesses like yours. Today, we would like to explore your first steps in making a move away from this antiquated and poorly supported "solution."
Background: Everest ERP Peaked More Than a Decade Ago. Where Do You Go from Here?
We've spent a lot of time discussing the history of Everest ERP. In fact, as a company who has moved away from supporting the software, many of our consultants still understand the product and its limitations. Everest was once a powerful ERP solution for its time, helping small businesses with their retail and at the time budding ecommerce operations. Ahead of its time in 2004, the company rested on its laurels, faltering throughout the mid-2000s and ultimately bought out by a revitalization firm who gutted it.
While support still does exist and customizations are still allowed, the network of partners who specialize in the software is declining, making it more expensive and challenging to find someone who will work with it. More often than not, your best source for advice is a Google Forum of Everest users who may or may not be able to help you get the answers you need.
First Steps to Descend Everest ERP: Commit, Rally, and Research
You many at the stage where you understand that Everest ERP is no longer cutting it for you—but now what? Now begins the perilous journey of narrowing down your ERP options to find the one that is best for you, finding a partner who can get you there, implementing the software, and training your employees.
This process is by no means an easy one. In fact, if you don't lay the groundwork now, you could ultimately end up with a software more costly than beneficial, regretting the day you decided to make the move to upgrade. Now this isn't to scare you from an upgrade—the benefits of doing it right far outweigh the risks; we are however warning you to take a breath and get to know your next steps before committing.
Commit. Commit Your People and Commit the Time
If you've been following our blogs, you know very well that the slow season is the best time for retailers and ecommerce brands to make an ERP move. With the holiday season months away and the tax season about to end, you have a fair amount of time to consider your options, rally the troops, and do your research.
As you look to move away from Everest, the first major steps is to get people on board. Your employees are likely just as sick of using the platform as you are, but often, employees develop an affinity for the products they use. For the same reason companies have "Excel experts," your company likely has a few people who are pretty happy with the status quo.
If you're the person whose job it is to lead the charge (ERP Project Champion), this is where it's time to break out your sales skills, finding out what problems they have and slowly convincing them that there are better options. Your job is to commit to the change and get even the most cynical employees ready for a change.
Rally the Troops
In addition to the naysayers, you likely will have those at your company who—although they hate the status quo—hate the process of making a change more. While easier to convince than those entrenched, you will still need to get these people on board and excited for a switch. Your job here is to listen. Hear the concerns with the current platform and discuss their ideal solutions. The plan is to get people motivated for the road ahead.
Keeping your team motivated throughout the process will be another challenge, which we will discuss in an upcoming blog.
Research
With your team motivated and questions answered, now is the time to start taking stock of where you are and where you hope to be. Continue to ask questions of your user base to determine the challenges they have—their answers will inform you of the necessary features you need to look for from any software you will be comparing in the future.
Doing careful ERP research will help you understand which features you can't live without, what to expect during implementation, and how cloud ERP is changing the game. As you progress through the decision process, this research will fuel your long-term decisions and allow you to forge ahead confidently into a new solution.
For more information on the research process, we invite you to read through the dozens of resources Acumatica has available to you, as well as read through our following blogs and pages:
Ready to Make the Move?
As a channel partner who long helped companies like yours to find their way onto the Everest ERP system, we have since evolved to offer a new product: Acumatica. The perfect solution for companies in retail and ecommerce, many former Everest users have made their way away from the software to a much more user-friendly and functional solution like Acumatica.
At Cloud 9 ERP Solutions, some of our most notable (and vocally supportive) customers are Everest transplants, and as a former Everest ERP reseller, we can certainly tell you that we have seen both sides of the argument and feel that Acumatica ERP is the ideal solution to replace it.
Offering better technology, more flexibility, and a vision toward the future, Acumatica provides user-friendly and functional alternative to Everest ERP and we have been the leader among implementation partners helping clients move from Everest to Acumatica. Learn more about this Everest ERP alternative.
Learn more about the true cost of ownership of ERP using this helpful ROI guide and schedule a demo by clicking the button below.