The Slow Season: How Ecommerce Brands Can Prepare for the Year Ahead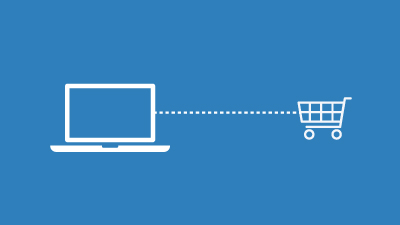 February is upon us, and for many retailers both online and in-store, this time of year represents the "slow season," a time when your customers are repaying credit cards from the holidays, saving up for vacations, or working on New Year's resolutions. For organizations like yours, this is the time to start planning for the times in the coming year when it will be "all hands on deck."
Whether that's the spring home improvement or automotive repair rush, summer apparel rush, or the coming holiday season, having the right systems and processes in place now can prevent headaches no matter the time of year. As we've discussed in previous blogs, if last year's busy season was a challenge, this year's will only be worse. Today, we would like to discuss some of the trends to watch that could change the way you operate in the coming year:
New Expectations from Your Website
Ecommerce brands are frequently on the leading edge of the internet world. Customers have lofty expectations; someone is going to innovate to deliver.
Three Website Keys for Ecommerce Brands
Knowing this, there are many ways to stand out. Continued focus on search engine optimization, customer experience, and categorization will provide you with improved customer experience and build an infrastructure for future moves. Here are three places to start:
Customers Expect Better Visualizations
The bricks-and-mortar and ecommerce worlds are colliding. Customers now want to see what a product looks like from all angles, look at various colors before ordering, and study every detail of a product from their screen. Ultimately, retailers will need to provide the same "hands-on" experience online as they would in store to give them a better understanding of what to expect.
By providing this, you not only can increase sales, you can reduce the likelihood that a customer gets something different than expected, resulting in fewer negative reviews or product returns.
Descriptions Become More Descriptive
While visualizations offer users a more hands-on approach to look at your products, your ability to describe a product will determine their ability to find it in the first place.
In 2012, Google introduced the Knowledge Graph, following up with a push towards conversational search in 2013. As each of these practices continued to improve, retailers were expected to continue improving product descriptions. As voice search and AI entered the mainstream, your ability to describe products in a way that both humans and robots understand continues to increase in importance.
Product Filtering to the Granular Level
As customers continue to order from mobile devices, time is of the essence. Few customers will look through 10 pages of an item to find what they need, and expect retailers to give answers. Unfortunately, according to a Bigcommerce study, 34% of sites have a poor filtering experience and 42% don't have category-specific filters.
Advanced product filtering gives users more control over their shopping experience and gives you the ability to reduce the likelihood a customer leaves your site.
Why These Matter: Building an Infrastructure for What's Next
While many retailers on the cutting edge are making moves to embrace new technologies including augmented or virtual reality or voice search, mainstream and late-adopting customers are still working towards these. As the world rapidly moves towards these, having the right infrastructure in place will make the transition to these buying practices more efficient.
Interactive product visualization will allow you to transition to AR/VR more easily in the future, while improving and focusing product descriptions for conversational search will pave the way for a future voice search initiative.
Categorization, possibly the most important of these trends, will not only give traditional ecommerce customers a better experience, it will provide a basis for AI, chatbots, voice search, and VR/AR. For example, whether a customer asks a chatbot or voice assistant to show "red windproof hooded jacket in large tall," the categorization will allow users to see these exact options.
Chatbots and Artificial Intelligence
Technically one in the same, these two themes allow customers to immediately contact a retailer to resolve issues, complete orders, and save time—without human interaction. From Facebook Messenger to an on-site platform, chatbots are programs designed to simulate human interaction and deliver a personalized experience.
Paired with your website enhancements mentioned above, filling your chatbots' knowledge base will require you to improve your descriptions and enhance categorization so that you can deliver a focused customer experience.
The Right Content: Building Your Brand Through Customer Lifestyle Content
While your products will require better descriptions, you have to think of your customer interactions as more than strictly transactional. Paired with this, increased competition for paid search rankings requires your firm to develop new customer touchpoints.
To overcome both of these challenges, ecommerce brands need to turn to content marketing around customer lifestyles, discussing how your products fit into or enhance their lives.
Never Forget the Basics
Many ecommerce and retail analysts have an eye on finding new ways to interact with customers, but today's retailer still needs to remain focused on the core business model—selling products and delivering them in a timely manner.
While things like chatbots, content and voice search could help you improve customer interactions, pricing, delivery, and inventory availability will still be at the forefront of your business.
You can simplify the search experience as much as you'd like, but if the product isn't in stock, you can't make the sale. Shipping delays could result in negative reviews and a failure to meet price expectations will result in a lost sale. When it comes to the future of retail, you still need to focus on the basics.
Laying the Groundwork for Your Ecommerce Transformation: Start with ERP
With an eye to the future and a focus on the present, one may believe that the last thing to change is a back-office application like ERP. However, as many businesses have found, this is likely the first place one should look. A well-integrated, commerce-focused, and user-friendly ERP system can help you take control of your inventory, enhance relationships with customers, and free up your staff to focus on the future—rather than wasting away on the present.
At Cloud 9 ERP Solutions, we specialize in customizing and delivering Acumatica ERP for our retail customers, and as a Gold Certified Acumatica Partner, we are among the best and brightest of these partners. As you begin planning for this year's busy season, now is the right time to look at your next steps.
Acumatica delivers a uniquely focused experience for retailers, offering some of the most powerful and highest-rated financial management, order management, and inventory management functionality in the business that allows you to continue to satisfy customers while embracing new technologies focused on the future. We invite you to learn more by reading the Acumatica whitepaper, The Best Ecommerce Experience Starts with Integration, learn more about our customers by reading case studies and testimonials, and contact us for more information.