The 3 I's of Smarter Ecommerce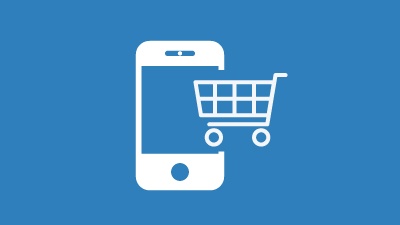 Running an ecommerce business is a challenge. From dealing with customers to dealing with suppliers, everything about your business requires timely, well-informed decision making, smart management of resources, and an eye on "what's next" as you adapt to trends, plan for seasonality, and select technology that can move your business further. As you work to make these decisions, we would today like to share with you three key qualities of smarter ecommerce businesses, and how they can thrive with the right technology.
Information
Companies in the ecommerce industry know that customer satisfaction is priority number one. With competition more intense than ever, ecommerce businesses can't afford to let customers slip away.
Knowing this, if you hope to provide your customers with the products they expect, you can't afford to have stale information. The online catalog must be complete and accurate. Pricing, availability and ordering must be correct. Credit checking and order approval might be required. Once the order is secured, fulfillment must be completed quickly and effectively, including: allocation; picking, packing and shipping; billing and collection; and follow-up to ensure customer satisfaction.
Related: 5 Tools for Smarter Inventory Management
Add on top of this the expectation that you provide efficient and easy returns, keep in consistent contact with customers, and handle logistical issues between your suppliers, warehouses, and buyers, and you realize how important the proper flow of information is within your business.
ERP software is built for this exact scenario. Designed to provide you the visibility you need and expect, the right ERP solution can help you leverage customer data, product information, and more to see the big picture—resulting in higher customer satisfaction, fewer complaints, and improved connection between your business. However, the right information at the right time is only the first part. Connecting the data is the next.
Integration
While "having the right information at the right time" is one critical component of your ecommerce business, "seeing the big picture" is another. As the speed of the ecommerce business advances, the information needs to flow between locations, applications, and processes so that those who need to make decisions can make said decisions with all of the available information at hand.
Related: The Best eCommerce Starts with Tighter Integration
Your website needs to connect with your ERP, which in turn needs to connect with inventory, complementing applications like sales tax, supplier management, and CRM, which needs to paint a complete picture of the customer, the order, and the materials so that you can reduce any friction and make smarter decisions.
Intelligence
With the big picture in hand, the final step is to leverage the information you have. As the business and ecommerce landscape has evolved, business intelligence (BI) tools have come into play for organizations of all sizes and industries, not only connecting the data that you have between applications, but adding layers of decision-informing visibility on top of it.
Related: Business Intelligence—More Than Just Dashboards
Whether you need to see what's selling (and when), your most efficient warehouses, or dig into granular details like what's most popular in a specific area, business intelligence is there to paint a complete picture. Track key performance indicators, trends, and other metrics; visualize them using user-friendly dashboards, and combine information like you've never thought possible.
Meet Cloud 9 ERP Solutions
eCommerce is no longer a choice for most companies, it's a requirement. As you look to grow your business, it pays to have the right plan in place and the right technology to make your job easier. As an Acumatica Gold Certified Partner, Cloud 9 ERP Solutions is a leader in helping companies enhance their ecommerce business and has worked with companies just like yours. We invite you to learn more about our ecommerce capabilities, read customer testimonials, and download the latest guide from Acumatica: The Best eCommerce Starts with Tighter Integration. Ready to learn more? Contact us today!