Guide to ERP Implementation – ERP Series Part 5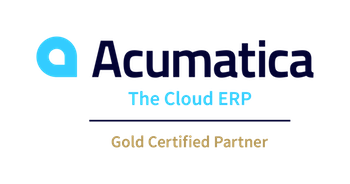 Spontaneity can be a good thing in your personal life, but when it comes to something as important as the health of your organization, you can't afford to be "flying by the seat of your pants." This is doubly true for the process of implementing an Enterprise Resource Planning (ERP) solution. When you are trying to have a successful ERP implementation, it pays to have everything planned out perfectly so that there are no surprises.
To help you better prepare for a successful ERP Implementation project, our friends at Acumatica have composed two highly informative guides to make sure your implementation goes off without a hitch:
Building the Best ERP Project Team
You've heard of the dream team, but did you know that you need a highly cohesive team of organizational all stars who can work together to make sure your implementation project is a success? In this guide, you will learn some of the most important people and processes in an implementation project, including:
The Executive Sponsor
The Leader
The Team Members
The Project Plan
The Communications Initiatives
As your path progresses, these five factors will be the difference between a successful project and one rife with communication mishaps and cost overruns. Download the ERP Project Team Guide here.
Choosing the Right ERP Implementation Partner
Another critical decision you will need to make is this: Who will help us to implement our new ERP solution? You don't want someone so big that they will sent their "B-Team," but you also don't want to be too big for a small firm. The Guide to Choosing an ERP Implementation Partner introduces you to the following qualities you should look for:
Honesty: The partner's estimates should be realistic. They should also prove to you that they really understand the issues at stake in your industry.
Quality Consultants: Think of the importance of the consultants as you would think about your own employees—and be sure that the consultants you meet are the ones who will be assigned to your project.
References: The names of the companies on this list should resemble yours in size and complexity. Also, ask for references for the consultants themselves, not just for the company.
Focus: Look for a potential implementation partner whose business is just right. Too small, and it may not have enough experience—or experience in your industry. Too big, and it may not prioritize your implementation in comparison with larger businesses.
Just as your internal implementation project team is a key component of a successful project, so is the implementation partner—who is responsible for ensuring end users are trained, data is integrated, processes are ready, and so much more. Click here to download Choosing an ERP Implementation Partner.
Conclusion: May Your Final Steps be Successful
When you're nearing the last mile of an ERP implementation, you will have questions that arise. We know—we've been in the business for a quarter of a century. Be sure to download the two guides in this blog, and if you have any questions—before, during, or after implementation—contact us to learn more.