The Role of IT in ERP Implementation: Strategies for Success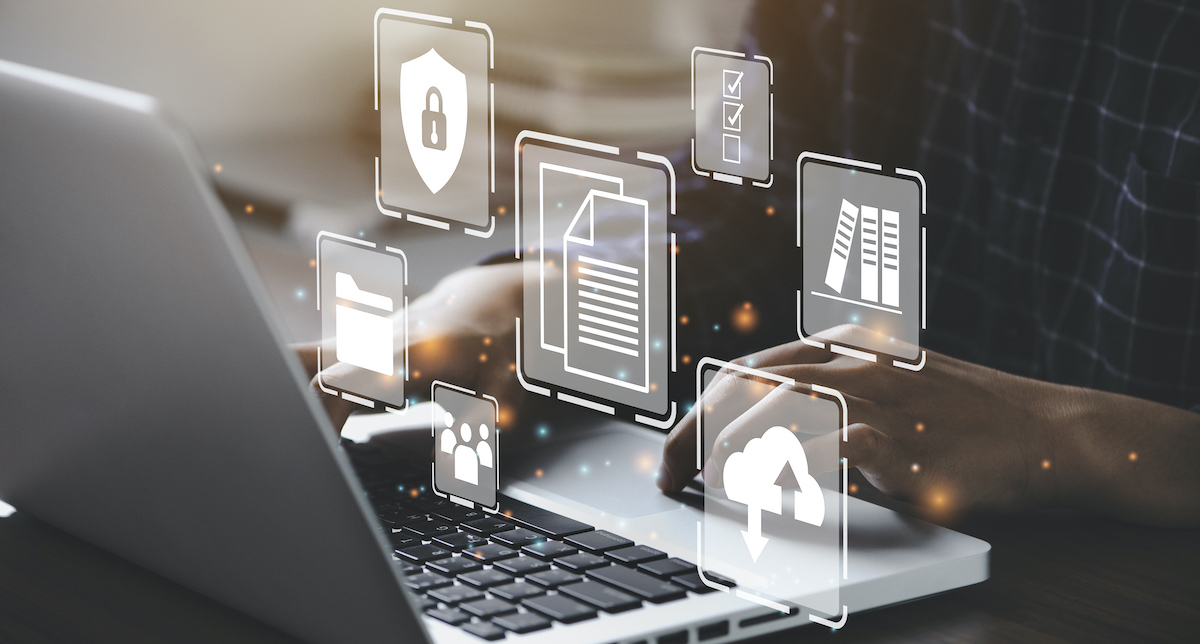 Without the contribution of IT decision-makers, a company's enterprise resource planning (ERP) deployment strategy will go over budget and fall well behind schedule. If you are an information technology leader within your organization, you might be feeling as though you are in the hot seat right nowadays.
Fortunately, you can come through for your team, as well as your company at large, by familiarizing yourself with the challenges you will face during ERP implementation and leveraging a few implementation best practices.
Below, we have laid out an ERP implementation roadmap you can use to guide you through this exciting process and help set yourself up for future success.
Key Challenges CIOs Face During ERP Implementation
As a chief information officer or IT executive of a business, you will face a whole host of challenges during ERP software implementation, with some of the most notable including the following:
Data Migration
Before you can migrate your data into your new ERP software, you need to clean it up, but doing so can prove to be a labor-intensive and tedious process that can take weeks, if not months, to accomplish.
You can work to streamline the process by ensuring that you allocate enough resources to your data migration efforts. If your in-house team is not up to the task, consider bringing in third-party support, as doing so can mean the difference between a successful implementation and a drawn-out project that disappoints the C-suite.
System Implementation
After cleaning up your data, you will need to implement the ERP system by configuring your new software to align with the needs of your organization. While top ERP solutions include a wide range of features, not all of them may be relevant to your company.
As an IT leader, you are responsible for discerning between features that are "must-haves" and "nice-to-haves" as a means of keeping your deployment on track.
You will also need to ensure that all integrations are in place before you go live. Your ERP software runs on data, so without access to adequate amounts of high-quality information, your ERP's performance will be underwhelming.
Keeping Emotions in Check
An ERP implementation can be stressful for team members across the organization, from your line-level staff to company leadership and everyone in between. Therefore, as an IT decision-maker, you will not only have to ensure that both the migration and implementation processes go smoothly, but you will also need to keep everyone's emotions in check.
With that being said, though, emotions can play a key role in the success of your implementation. Ideally, you will want to nurture positive sentiments toward the new technology by communicating with staff and discussing how the platform will make their lives easier. Doing so will increase user buy-in and decrease the time-to-value on your ERP software.
How IT Executives Can Ensure a Successful Implementation
Now that you are aware of the kinds of challenges you may face during the implementation of ERP software, you can prepare to overcome them through the following means:
Build a Strong ERP Team
You cannot manage an entire ERP deployment alone. Instead, you must build a strong ERP software implementation team that includes your most trusted IT personnel. That way, should (or when) you become overwhelmed, you can fall back on these talented individuals for support.
Select the Right ERP Solution
No matter how well you plan and prepare, your deployment will fall flat if you select the wrong ERP software. When it comes to ERP solutions, one option stands above the rest: Acumatica Cloud ERP.
Acumatica is a dynamic platform that offers everything you need to thrive, including intuitive tools and an easy deployment process, and it's all offered at a great price point as well.
Ensure Effective Communication Across Departments
From the moment you begin searching for an ERP software solution, you need to consistently communicate with all departments and teams. Keeping everyone in the loop lends itself to better buy-in and reduces friction between departments once you begin rolling out your new software.
Partner with Cloud 9 ERP Solutions and Acumatica
IT leads in today's enterprise face sprawling application footprints, evolving threat landscapes, and increasingly constrained resources. Acumatica Cloud ERP helps streamline IT management, so you can do more with less and still keep your organization on the cutting edge. Key benefits include:
Leverage the cloud to optimize IT spend and uptime
Get more out of your ERP system with less IT support
Customize your system to respond to unique requirements
Increase business intelligence and analytics capabilities
Maintain user security and data security
And more!
Finally, the best way to facilitate a successful ERP software deployment is to partner with an experienced implementation firm, such as Cloud 9 ERP Solutions. As a Gold Certified Acumatica Partner, we have the skills and expertise necessary to help you maximize your return on investment and streamline your implementation.
Connect with Cloud 9 ERP Solutions to learn more about our services and the capabilities of Acumatica ERP software and to book a free demo.