Should You Factor Emotion into an ERP Software Decision?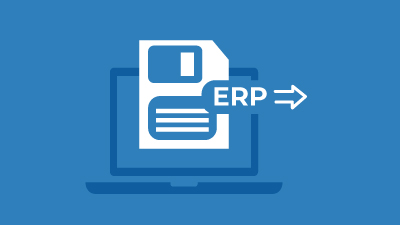 It's odd that one may think a software decision could be an emotional one. It's software, after all. It's a tool. You're looking for something within your budget designed to make your employees' lives easier. You might think, "it's hard enough to find a product that delivers functionality, usability, or time and cost savings, now I have to factor subjective measurements too?" Yes.
Like the Windows guy who refuses to use a Mac, or the person who will never leave the iPhone brand, subjective measurements matter in software, and as Cloud 9 ERP Solutions has experienced, it's not just in the consumer market—and users often have a love-hate relationship with business tools.
In fact, it's the reason that users often balk at a move beyond entry-level software despite knowing that it's causing undue hardship on them and the company. Yes, subjectivity matters, and in proving an ERP move, it pays to factor this in.
Luckily, there are many objective ways to approach this subjective measure. Whether it's Net Promoter Score, G2 Crowd reviews, or the report we will discuss below, many organizations specialize in applying consistent, objective measures to something as seemingly 'finnicky' as user preferences.
The Info-Tech Enterprise Resource Planning Emotional Footprint Report
When you work with an ERP solution, you're using it for years, or sometimes decades. This is a relationship, not a transaction, and it makes user satisfaction incredibly important.
User Interface (UI) and User Experience (UX) can make or break the acceptance of a software, easy training and positive relationships with vendors and partners can leave a lasting impression, and easy training can help facilitate growth. Paired with the amount of value you get for your investment, and you have the results of a recent report from Info-Tech Research Group titled the Emotional Footprint Report for Enterprise Resource Planning.
A rare twist from many reports, the Emotional Footprint report is built on the relationships you have with a vendor, with the report noting:
"The customer experience with a software vendor will be a complex relationship that spans procurement, implementation, service, and support. Picking software can commit you to an extended period with that vendor, and knowing how real users feel about their service experience is crucial before making that commitment. When compared with how fair the price is for the software, you receive a comprehensive overview of the expected interaction and experience with the vendor."
Leveraging in-depth interviews with 960 respondents, this report evaluated 18 solutions to create a 'diamond' comparing vendors using the following two criteria:
Value Index: The Value Index metric captures user satisfaction with their software given the costs they are paying. Software pricing can be complicated and confusing, but knowing if you're getting business value, you can often justify the early years of an investment.
Net Emotional Footprint

: The Net Emotional Footprint measures high-level user sentiment. It aggregates emotional response ratings across 25 provocative questions, creating a powerful indicator of overall user feeling toward the vendor and product. Rather than asking "what do you like?", the report explores pain points and passions to see what users really feel.
From here, Info-Tech cut the list from 35 to 18, putting these software options were into their own matrix of the following:
Contenders (Low value index/low net emotional footprint)
Relationship Builders (Low value index/High net emotional footprint)
Value players (Low value index/High net emotional footprint)
Champions (High value index/High net emotional footprint)


Again, while these 18 represent the above average players, the champions are the ones who truly deliver. Only two champions exist out of the 36 vendors considered, and one of these was Acumatica.
Acumatica Stands Out: An ERP Champion
One of only four champions and Acumatica received the second-highest combined rating, ultimately labeled a champion by users. With a 73% positive user rating, a 7.6. out of ten on CX score, and an 83 out of 100 on the Value Index, this cloud vendor was celebrated for its respect for users and reliability.
In fact, in the ratings, Acumatica was loved by its reviewers:
Innovator (Whether a company stands in the way of progress): +79 (2nd among statistically significant firms, only vendor without negative perception)
Respectfulness: +89 (4th among statistically significant firms, one of only two among these without a negative experience)
Efficiency (vs. Bureaucracy): +74 (3rd among statistically significant firms, the only firm without a negative perception)
Altruistic (how much the vendor cares about the community, the opposite of selfishness): +72 (2nd among statistically significant firms)
Appreciation and Enhancement

(whether a vendor appreciates its status and whether the vendor charges for enhancements): +78 and +71 (2

nd

on both accounts, represents Acumatica's focus on delivering more without charging for it. Paired with their 3% promise and industry editions, this is a sign that the company cares and is willing to adapt to user needs)
While there are dozens of comparisons available here, these are among the most underrated criteria to consider. In fact, with a +68, even the negatives (over promised and hardball tactics) in the report were considered " :/ " (neutral). In fact, they were two things that can be avoided by picking the right implementation partner.
At Cloud 9 ERP, we don't need to overpromise, we don't even need to hard-sell. Our work stands for itself, and our customers love us. Get to know more about our work, read case studies and testimonials, and contact us for a consultation.
When you work with Cloud 9 ERP Solutions, we can promise you that our team is focused solely on Acumatica. We aren't a Jack of All Trades VAR, our team is trained on Acumatica alone, creating knowledgeable, focused, and credible experts. If you are just starting your ERP journey, check out some of the guides below and what our customers are saying about working with Cloud 9 ERP Solutions.
Is it Time to Replace My ERP System?
How to Find Which ERP System Best Fits Your Needs
10 Tips for Smarter ERP System Selection
"We just kicked-off our ERP implementation project and couldn't be happier about the stellar support that Cloud 9 ERP Solutions is providing. We selected Cloud 9 ERP Solutions as our partner because our evaluation process revealed that they would provide the expert guidance and collaborative consulting that we needed. They are certainly delivering as expected, but in addition, we've seen a level of energy and passion from their project managers that is reinforcing our confidence in our choice.
While we are excited to be adding the highly praised Acumatica ERP solution to our business, we are even more excited to be partnered with Cloud 9 ERP Solutions. We are made to feel as if we are their most important client, given their attentiveness and the manner in which they consistently go above and beyond the scope of the statement of work. This type of performance raises the bar to a whole new level." - Melody Moccia, Director of Administration, Emery Winslow Scale Company
Watch our Acumatica Demo below: