How to Measure ERP Return on Investment – ERP Series Part 4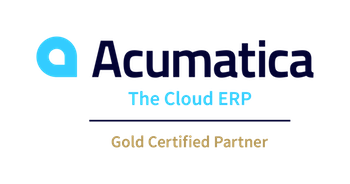 ERP costs and value shouldn't be a mystery. As ERP is a significant investment that touches every part of your business, you can't afford to have cost overruns, hidden fees, or other unforeseen expenses that derail your project. You need to justify the project beforehand, and you need to get honest answers regarding cost, time, and return on investment.
To answer both of these questions, our friends over at Acumatica have put together two guides to help you justify your ERP project in real, monetary terms, calculate the overall ROI of ERP, and avoid any of the hidden costs associated with an ERP implementation project.
ERP Project Justification (ROI)
Any good project needs to be able to pay for itself. While calculating the direct and indirect costs of the project may pose a challenge, doing so can help you to stack up different options and come out in the black after everything is accounted for. The Acumatica Guide to Justifying an ERP Purchase can help you weigh your options, calculating not only the costs but the benefits to your business as well—including cost savings, cost avoidance, increased revenue and higher profit.
Among the other benefits contributing to your return on an ERP investment:
Greater coordination of resources to deliver the right products in the right quantities at the right time
Greater visibility to demand and schedules
Better management of workflow and production schedules
Closer management of materials, equipment, and personnel
There are indirect benefits, too, which might prove unexpectedly valuable to your business:
Increased productivity from employee job satisfaction
Reliable processing and fewer surprises due to stable scheduling
Improved marketing and product deployment because of market analysis and information
Download the Enterprise Resource Planning Return on Investment Guide here.
Seven Hidden Costs of an ERP Implementation to Watch For
Too often, unscrupulous companies looking to close a sale will underquote, and the costs start to stack up after you sign the deal. Knowing this, there are some hidden costs that you will need to ask your vendor or solution provider about in order to avoid being blindsided. This guide to hidden ERP costs will help you to recognize and avoid unforeseen costs from the following three categories:
Time: It takes time to plan, implement, understand, and use new solutions.
Training: Existing employees will need to be trained or retrained in system use, development, and documentation.
Tailoring: As your business changes, so will the way ERP can help streamline your business processes, and customization can require additional time and retraining.
Though this is not a definitive guide—and you still need to look for other unexpected costs—this does make known three of the less obvious costs that may get overlooked during the tumultuous time that is the ERP selection and implementation process.
Download the Guide to Hidden ERP Costs here.
As you close in on your final ERP decision, it's important to have the advice from a partner who has been there before. Cloud 9 ERP Solutions has been in the business of ERP for nearly a quarter of a century and has helped companies just like yours to tread confidently into an ERP decision. Contact us if you have any questions.