5 Keys and 10 Tips to ERP Excellence – ERP Series Part 3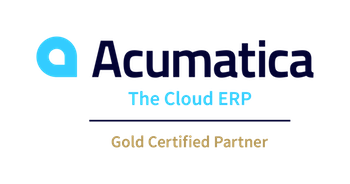 There are few things more important to the long-term health of your organization than the right ERP system. Knowing that an ERP upgrade is one of the most complex processes that an organization can take part in, it's important to have a plan and to complete any decision-making through a systematic process that weighs pros and cons, leverages best practices, and offers you an end result you can be confident in.
After you lay the groundwork and start to narrow down your options, knowing the next steps, expectations, and questions to ask can ensure that you can take confidence in knowing that you made a smart choice. To help you narrow down your options and to have a framework in place, we would like to share with you two important guides that can help you find out what ERP system best fits your needs and discover 10 tips for making a smarter selection of ERP software.
How to Find an ERP Solution That Fits Your Business Needs
Many ERP systems are similar—offering similar benefits, features, and functionality, but as they say, "the devil is in the details."
Small differences can mark the difference between a successful ERP selection and one that holds your business back, and this guide, How to Find Out What ERP Best Fits Your Needs will help you weed out incorrect fits and choose the option best for your business. This guide will help you to assess an ERP system for the following five promises:
Functionality: does it fit the usability needs of your industry and business?
Product Maturity: does it have a track record of reliability?
Software Provider: are they a stable company that will be around for the long haul?
Community: is there a community consisting of implementation and consulting partners, satisfied users, as well as user groups, discussion threads, and conferences?
Truth in Advertising: are you being low-balled into accepting an inferior product?
Get more information on making a smarter ERP decision by downloading How to Find Out What ERP Best Fits Your Needs for free.
10 Tips for Smarter ERP Selection
Just as you think that your organization is the best at what it does, so do ERP vendors. These companies aren't afraid to say how they are the best at what they do—and it's up to you to be able to separate honesty from hype.
The Acumatica guide, 10 Tips for Smarter ERP Selection shares the ten most important things you need to consider when evaluating vendors, sharing with you how to:
Know the big issues
Make a list and check it twice
Focus
Zero In
Recognize that easy-to-use is not a cliche
Get the full price
Check references
Control the demo
Not be penny wise and pound foolish
Put your "A" team on the project
Get in-depth insight into each of these tips by downloading the 10 tips to smarter ERP selection guide today.
You Have Choices: Make the Smart ERP Decision
These two guides are here to assist as you work to make a choice during your ERP journey. As you narrow your decision to a handful of vendors before choosing your final one, the most important thing to remember is this: Avoid the hype. If you have any questions during your ERP journey, we welcome you to contact us with any questions that may arise.