Remote or Global: Empowering Teams Down the Road or Around the World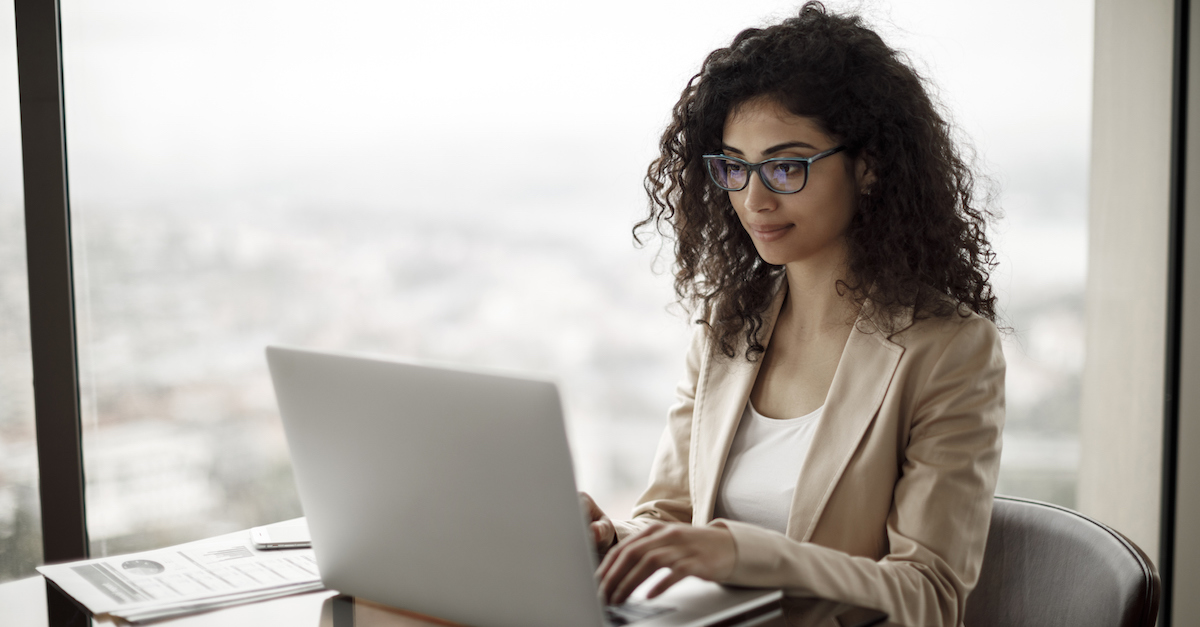 Remember when working from home was a luxury? Remember when salespeople could simply drop by on a Friday afternoon to update the CRM? Remember when you could survive on an occasional email about the status of a facility? Business no longer works like that. In fact, it hasn't worked like that for years.
2020: A Shock to the Business or a Hard Shove Toward Modernization?
Many say that 2020 was a shock to the business world—forcing people to work from home, requiring an IT infrastructure to enable remote access, and exposing cracks in collaboration. But this was all going to happen at some point anyway. The pandemic and associated lockdowns just kicked the transformation into high gear.
Remote work and telecommuting had become a more commonly offered benefit in the past five years, cloud solutions delivered the secure infrastructure to anyone with internet access, and the 2010s showed promise for the rise of videoconferencing with the rise of tools like Slack and Skype. Companies were striving to work faster while keeping people —but more often than not it was a cultural block that kept organizations from getting where they wanted to be.
The "it's always been like this" mentality is something that holds people, processes, technologies, and businesses back. 2020 was the splash of cold water that woke you up. This notion was summed up perfectly by Acumatica, whose authors note,
"Until 2020, there were still companies that questioned the need for cloud technology, SaaS, and digital transformation. The global COVID-19 lockdown changed all of that. Today, companies everywhere realize that cloud ERP is an essential part of any viable business continuity strategy."
Check out our video on connecting to legacy vs. modern ERP.
Connecting the Distributed Workforce: One Step Toward Continuity
Whether you've simply gone remote or gone entirely international, you need a solution built to manage your distributed workforce. People need the right information at the right time, because windows for decisions are shrinking—especially now.
Prepare for a Faster Business World in 2021
Once the marathon that is the return to the office ends, many believe that the return to normal is going to be a sprint—and some predict major consolidation in the next six months. Once lockdowns are lifted, those who know where they stand, what they have, and how to get where they are going will leverage a well-prepared and agile team to move on those without a clear understanding of what's next.
Why? These were the companies who were able to pivot without downtime. They were able to stay confident in the accuracy, availability, and reliability of information. Information continued to flow the way it was supposed to.
Rather than scrambling, companies primed for success were able to mitigate uncertainty, providing employees with the information and tools to act quickly. Collaboration was prioritized, allowing for rapid sharing of information. Companies increased speed and accuracy through automation and gained access to constantly evolving products built to handle tomorrow's challenges. They got this in the cloud.
Never has the case for the cloud been clearer. Built to provide anytime and anywhere access to employees who need it, software-as-a-service products are created for scenarios like this, allowing employees secure, anytime and anywhere access using little more than a browser or app.
Leading by Example: Companies Built for Continuity are Built for Connection
It used to be hard to connect a distributed business; we should know, we've been managing three locations for years. But technology has evolved—and we've been there to help make it happen.
As a company with a long, storied history of putting business management solutions into action, we saw the rapid evolution of technology in the cloud and got on board early. As a Gold Certified Acumatica Partner, we know Acumatica and believe in its transformative effects on businesses. In fact, we believe so strongly in the product that in recent years, we have opted to work exclusively with this enterprise resource planning solution.
How Acumatica Delivers Business Continuity
Though there are many ways to approach continuity, it starts with a call to action—and moves toward a cultural and technological shift. If you're looking to understand how Acumatica has positioned itself and its customers for a big rebound in 2021, according to a new Mint Jutras report. Acumatica, its partners, and its customers know. In fact, when many businesses were getting users set up, those in the cloud were up and running the day after offices went home.
"Those companies using Acumatica Cloud ERP are among the more fortunate. As front office and back office staff were locked out of their offices, Acumatica's native Software as a Service (SaaS) deployments allowed employees to start working from home immediately. And as many companies have had to pivot their businesses, efforts from Acumatica over the past several years to provide automation, collaboration, ease of use, and an added level of agility are all paying off."
You may not be able to predict the future, but you can set yourself up for any challenge with the right technology and the right partner to get you there.
Cloud 9 ERP Solutions: Acumatica Certified Gold Partner
As a Gold Certified Acumatica Partner, Cloud 9 ERP Solutions is considered to be among the best of the best among all Acumatica Partners, able to provide the expert implementation, support, and service that our clients have come to expect. Better yet, as an exclusive Acumatica Partner, we believe firmly in the product—so firmly that we stake our entire business on Acumatica alone.
When you work with Cloud 9 ERP Solutions, we can promise you that our team is focused solely on Acumatica. We aren't a Jack of All Trades VAR, our team is trained on Acumatica alone, creating knowledgeable, focused, and credible experts. It also means you will get honest answers. When you work with Cloud 9 ERP Solutions, we aren't going to beat around the bush—if we feel that Acumatica isn't the right product fit for your business, we'll tell you.
To learn more about our work as a Gold Certified Acumatica Partner, contact us for a free consultation.
Check out the links below for some additional resources on moving from legacy to modern, cloud ERP. Or watch the video below to learn more.
The Year-End Rush: Reiterating the Value of Adopting Cloud ERP Now
Why Now is the Time to Make the Move to Cloud ERP
6 Reasons to Upgrade Your ERP Before the End of the Year