Understanding the Different Editions of Acumatica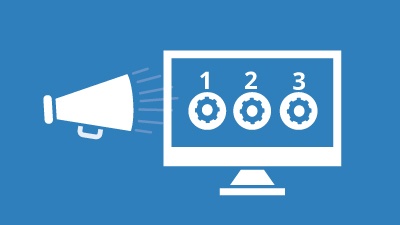 In our blog explaining the new features in Acumatica 2018 R2, we explored the improvements that Acumatica made in their latest release, breaking down the updates to each module and each industry edition. The R2 release was game changing as a whole and provided a swath of enhancements, but for those of you who may be in the consideration phase, you may be wondering more about the editions than about the updates. Today, we would like take the time to explore each and discuss why it matters.
What Are Industry Editions?
Enterprise Resource Planning software is complicated, and with the right customization can be designed for specific company needs. While some vendors who work exclusively in an industry, a majority of new technology is broad and flexible enough to design solutions that work as well as the exclusive industry vendors but can handle broader needs. Acumatica is one of these options, offering both a strong core product and a multitude of unique industry solutions.
While Acumatica is designed to simplify business processes for every business—providing advanced financial management, project accounting, customer relationship management, and business intelligence tools—certain industries need specialized functionality to handle their needs. To address the unique needs of distributors, retailers and ecommerce brands, manufacturers, and field service companies, Acumatica partnered with leaders in their respective fields to release unique, industry-focused products for unique industry needs.
Different Industry Editions under One Core Product
Through its partnerships and product design, Acumatica has worked to build unique industry solutions that provide an ERP design that starts with your business in mind, ready to be further customized by your implementation partner for your processes.
Distribution Edition
Acumatica has long been a key player in the distribution industry, with many customers turning to the company before there was an "edition." However, the distribution edition provided a specialized product or distributors, designed to automate processes and reduce errors in purchasing, order fulfillment, inventory tracking, and customer support.
With Acumatica Distribution Edition, companies can manage their supply chain and logistics activities, including warehouse management, inventory management, and order management (sales and purchase orders), and integrate these activities with the company's financials and sales. At Cloud 9 ERP, we specialize in customizing Acumatica Distribution Edition for firms like yours. Learn more about distribution-focused ERP here.
Manufacturing Edition
Another one of Acumatica's earliest editions, Manufacturing Edition comes from the company's long partnership with the manufacturing-focused JAAS Systems. JAAS has been in the manufacturing software market since 1999, partnering with Acumatica in 2011 to release JAAS Advanced Manufacturing Software (JAMS). Acumatica Manufacturing Edition became a reality in September 2017 and offers end-to-end business management for multiple production environments including make-to-stock, make-to-order, engineer-to-order, project centric, job shop, repetitive, and batch processing.
Built to provide manufacturers with a core manufacturing solution that fits the processes of manufacturing firms, Acumatica Manufacturing Edition integrates seamlessly with Acumatica's Financial Management, Distribution Management, Customer Management, and Project Accounting Suites. The Acumatica Manufacturing Edition provides real-time coordination of business activities under a single pane of glass. Get to know more about our work customizing Acumatica Manufacturing Edition for Discrete Manufacturers here.
Field Services Edition
Field Services firms often have unique challenges, as they are a unique blend of distributor and services organization. Needing to track unique inventory, sometimes customizing a solution, these companies need to track hours and ensure that managers have a complete 360-degree view of the entire business.
As a fully integrated Acumatica solution, Field Services Edition works with CRM, sales, inventory, purchasing, accounting, and financial reporting to give firms in the field services industry a seamless experience and in turn, a competitive advantage. From mobile service management to warranty tracking to collaboration and job costing, the Field Services Edition helps companies take control of their business. At Cloud 9 ERP Solutions, we support field services companies, specializing in implementing Acumatica for our Audio & Visual clients.
Commerce Edition: Designed for Retail and Ecommerce
Customers today have higher expectations than ever, and will gladly trade brand loyalty for the option to pick up in store or get free two-day delivery. As we discussed in a recent blog, keeping up with trends in commerce is challenge enough, why saddle your finance professionals with laborious manual tasks?
Acumatica Commerce Edition delivers ERP for the eCommerce brand, allowing organizations to take control of eCommerce orders, inventory, picking-packing-shipping, returns, customer support, and accounting from one dashboard. This complete eCommerce ERP solution tightly integrates Acumatica's Financials, Sales, Inventory, CRM, and Fulfillment systems with popular eCommerce platforms.
Learn more about our work with Acumatica for eCommerce organizations here.
Many Editions, One True Cloud ERP
Acumatica is a powerful software built to integrate with whichever solution you need. Built to provide flexibility and customization, companies who choose Acumatica get a complete solution no matter their industry. As an Acumatica Gold Certified Partner, Cloud 9 is a leader in customizing and implementing the Acumatica solution for our clients in a variety of industries. Learn more about our work and contact us for a free consultation.