5 Reasons to Migrate from Everest to Acumatica Now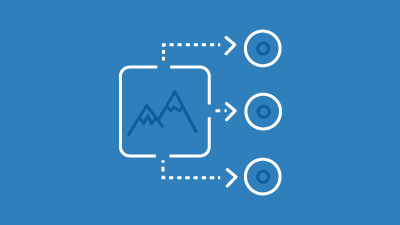 If your business runs on Everest ERP (aka iCode), this might be a good time to think about migrating to Acumatica cloud ERP. It can be a touchy subject, we know. A lot of companies did well with Everest over the years, but the moment for reconsideration has arrived. Here are five reasons to migrate to Acumatica now.
First, a Little Background
Everest, founded in 1994, succeeded as an ERP platform for small-to-medium (SMB) companies for about a decade. Despite its earlier accomplishments, Everest is considered to have gone into decline around 2004, suffering from poor customer experiences and support problems. It was acquired by the Versata, which is owned by the ESW Capital private equity fund in 2009.
For people familiar with this kind of transaction, the sale of the company is very telling. Despite the press releases, ESW is in the business of harvesting revenues from software companies. They have not invested much R&D money in Everest, and it shows. The current edition of Everest, v 7, is viewed as stable, but not innovative.
5 Reasons to Migrate Off of Everest Now
Your support for Windows Server 2008 is either going away or will come at a much higher price when it moves to end of life in 2020. This could mean significant financial implications for you and your organization. Here are five reasons to move away from Everest now and switch to Acumatica, which is native to the cloud, but can also be installed on-premises:
1. You get a "True Cloud" experience
Your users can access all ERP functionality with a standard web browser. Users don't have to install any special software on their devices. Everest requires a Windows client on every workstation.
2. You experience "True Mobility" out-of-the-box
You can access the entire Acumatica suite on virtually any mobile device. Acumatica automatically resizes every page and screen to fit the user's form factor. Every Acumatica screen offers the same information and flow, regardless of whether the user is on a PC, tablet or smartphone. In contrast, Everest supports neither true mobile-friendly screens nor mobile access.
3. You can architect your solution with modern technology
Acumatica's architecture is based on modern Microsoft and web technologies. Everest uses older computer architectures and 1990s era software languages. With Acumatica, you can leverage standards-based, RESTful Application Programming Interfaces (APIs) if you want easy integration with other applications. Everest lacks this capability.
4. You can customize Acumatica with industry-standard tools
The suite is highly configurable, taking advantage of the C# programming language and Microsoft .NET framework. Everest is capable of being modified with C# and .NET, but it limits users' ability to customize.
5. You have multiple deployment options with Acumatica
You can put it in the cloud, on premises or in a hybrid model. Choices include public cloud (e.g. Amazon Web Services), private cloud or hybrid public/private cloud configurations.
As a sixth bonus reason, you have flexible licensing options. Both Everest and Acumatica are available through subscription licensing. However, Acumatica also offers perpetual licensing.
Getting Started on an Everest to Acumatica Migration
Everest was built for a different time and already had begun to show its age a decade ago. The business world has advanced since then, and if you are still trying to push this software or any other legacy ERP product more than a decade past its shelf life, you are putting your business at risk.
At Cloud 9 ERP Solutions, some of our most notable (and vocally supportive) customers are Everest transplants, and as a former Everest ERP reseller, we can certainly tell you that we have seen both sides of the argument and feel that Acumatica ERP is the ideal solution to replace it.
Read our other Everest to Acumatica resources at the links below:
Here is what one of our client's had to say about making the switch:
"We decided to move forward with Acumatica in April of 2017. We are more than satisfied with our partner Cloud 9. Gregg and his team have demonstrated a level of professionalism and patience during the implementation process that was second to none. We see great efficiencies compared to our previous ERP, Everest. We look forward to continuing the growth of our company with Cloud 9 by our side." - Rey Pena (President, Supermarket Source)
Learn more by watching our Acumatica Overview Demo. If you are interested in further discussing the differences between Acumatica and Everest, and why now might be a good time to think about migrating, let's talk.