Acumatica Summit 2021 was packed full of exciting updates, sessions, trainings, and more. Also, the Cloud 9 ERP Solutions team was awarded for our commitment to
using and improving Acumatica's C
loud ERP
solution.
Acumatica Summit 2021 kicked off from July 18-23 at The Wynn, Las Vegas. The Summit had 80+ sessions, and more than 2,500 people joined the Summit online and in person. Keeping everyone's safety in mind, Wynn Las Vegas and Acumatica made all the arrangements to keep health and safety their top priority.
The theme of the Summit was Collaborate, Innovate and Accelerate:
- Participants collaborated at the Summit to share new ideas, best business practices, and past success;
- Attendees learned about multi-cloud integrations, new-high productivity features, industry-leading mobile apps, and more;
- Guests learned about opportunities to increase their business growth, knowledge, and effectiveness.

A lot of important announcements were made on the first day of Acumatica Summit 2021. Check them out below.
Acumatica Announces Adobe Document Cloud Integration
The integration replaces cumbersome, outdated processes with efficient digital experiences, all within the Acumatica platform. Acumatica customers can use this integration to annotate, highlight, comment on PDF documents, and save updated versions all without leaving Acumatica.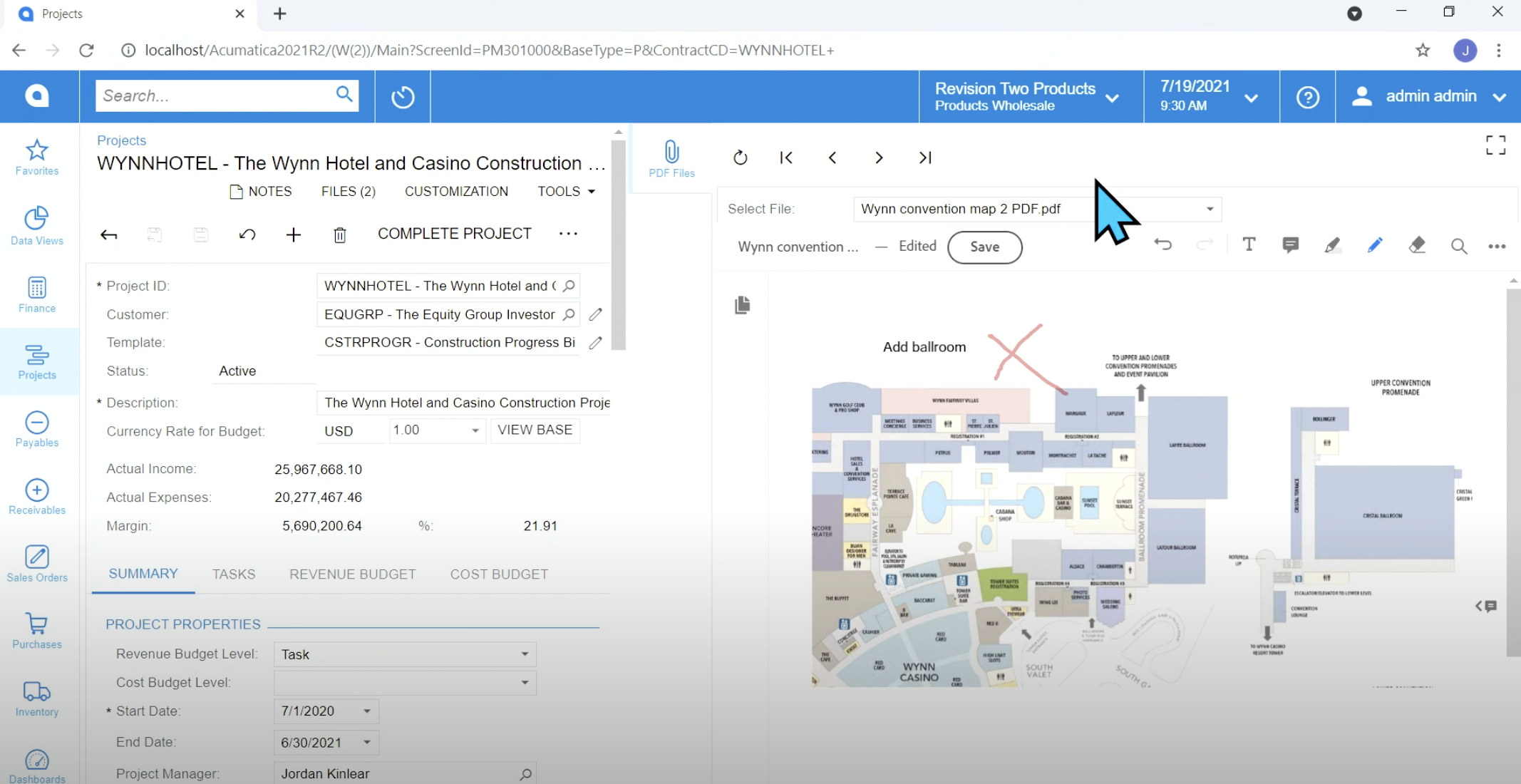 Acumatica Announces a Microsoft Teams Integration
Acumatica customers can now access the communication and collaboration features of Teams to initiate chat and calls within the Acumatica platform.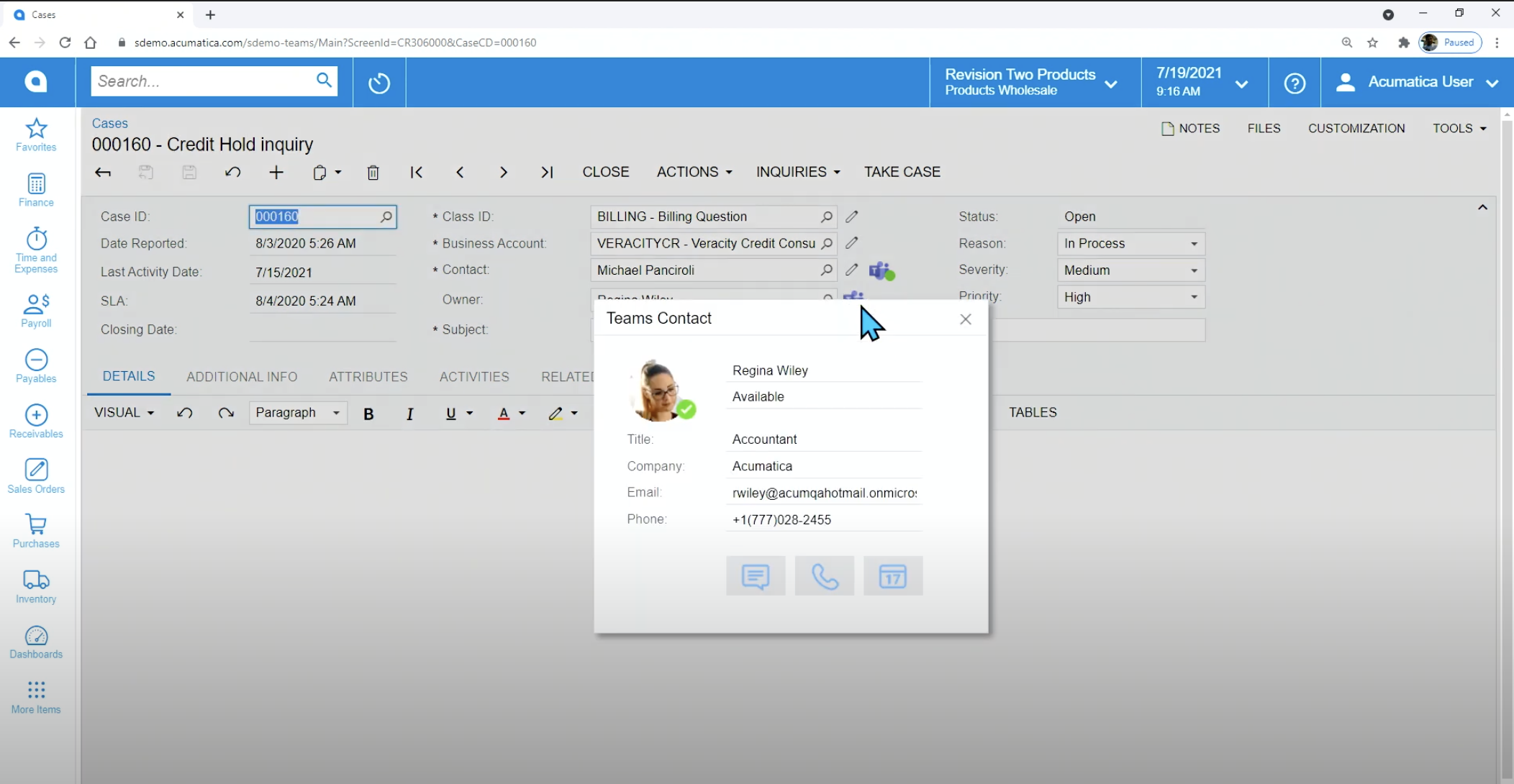 New Features Coming to Acumatica 2021 R2
Acumatica also previewed upcoming 2021 R2 product features including advances in personalization, core business process functions, and industry editions.
Feature Benefits for Personalization:
- Consolidated toolbar streamlines functionality
- Automated updates without need for programming
Feature Benefits for "Managed Availability" Capabilities:
- Simplified transactions with international currencies
- Streamlined activity with the Microsoft Teams integration
Feature Benefits for Industry Editions:
Financials and CRM
- Improved email tracking, deliverability, and scalability via an integration to SendGrid
- Simplified reconciliation by matching bank transactions to multiple receipts and disbursements
Distribution and Commerce
- New up-sell and cross-sell capabilities to boost sales and increase revenue
- Improved fill rates and on-time order fulfillment with item substitutions
Construction and Field Service
- Simplified project workflow via project drop shipments
- Synchronized AP bills and sub invoices seamlessly with Procore
Manufacturing
- Visualized production schedules to monitor utilization
- Improved traceability and quality control
Cloud 9 ERP Solutions Named Acumatica 2021 MVP
Gregg Mercede, CEO, and Justine Crowley, Customer Success Manager, at Cloud 9 ERP Solutions were awarded Acumatica's Most Valuable Professional Award at the 2021 Acumatica Summit.
The Acumatica MVP is awarded to those who freely share their expertise and knowledge of Acumatica's product and ERP platform with the intent of helping fellow customers, partners, and developers succeed. Cloud 9's engagement with the Acumatica team, participation in Acumatica's dedicated forums, and attending Acumatica events displays our passion and commitment to the product and the community.
Acumatica MVP awardees, Gregg Mercede and Justine Crowley, are top contributors to the Acumatica Community, encouraging and educating peers, and promoting Acumatica for its leadership in the ERP industry. By contributing to the overall growth of Acumatica Cloud ERP, the Cloud 9 ERP Solutions team is helping shape the future direction of the product and platform.
The team at Cloud 9 ERP Solutions has over 30 years of experience consulting, planning, developing, and implementing software and technology solutions for businesses across the US. Since 2013 Cloud 9 ERP Solutions has been providing customers with Acumatica, the fastest growing Cloud-based ERP Software on the market. Contact us to learn more.