Are You Using a Modern Distribution Management Solution?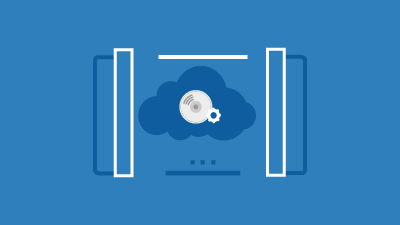 Modern cloud-based ERP software gives organizations the opportunity to do business better, easing processes and boosting efficiency that leads to growth. Companies can benefit from implementing a system that manages supply chain and logistics activities, including warehouse management, inventory management, and order management (sales and purchase orders) — while also integrating these activities with financial and sales data.
On the wholesale side, distribution software improves customer satisfaction, reduces order times, and controls costs across the entire supply and distribution chain. Being able to turnover goods more quickly helps to improve profit margins; the more a business sells and earns equates to a brighter outlook.
Bringing together all the various areas of the business — including product planning, development, HR, manufacturing processes, sales and marketing, and more — in one modern enterprise system allows businesses to share data across departments in real-time in order to streamline processes and automate daily tasks.
The most solid step toward improved inventory management brings the implementation of modern cloud-based ERP software. These are just some of the areas that businesses will see positive changes that impact the company's performance as a whole.
Automated Control
A company can save both time and money by eliminating the slow and daunting task of manual process inventory management. Moving to a system that performs these functions automatically can greatly improve management processes, as end users are able to track and pull deep data across multiple warehouses. When the C-Suite and staff all have real-time visibility to current inventory in transit and related costs, they're better able to make decisions and provide consistent feedback across the organization, as well as to its customers. Product traceability and recalls are managed within the system, easing staff concerns. Further, with the company's many departments and business functions connected, everyone has a full picture of operations, in one sleek portal.
Business-wide Inventory Tracking
Visibility is essential for all businesses, but especially those that have multiple locations across the country or world. Being able to locate what items are available in various warehouses quickly can escalate order fulfillment — and being able to provide timely, accurate feedback to customers boosts overall satisfaction. Today, more than ever, customers expect fast results; if one supplier can't provide it, they'll turn to another in hope that they can. A centralized inventory database gives employees the insight to provide correct information based on real-time data and information. With an ERP system, staff will know exactly what they can and can't fulfill, as well as when the customer can expect to receive the product.
There are additional features that can provide significant benefits to the overall team. A modern distribution management system gives in-depth looks at tracking expenses related to sales, allows a company to know if it's stocking the right merchandise in the correct locations, and it will also help to identify revenue leakage points, which enables leadership to better plan and decrease cost per sale. Technology is advancing rapidly, and ERP systems can now integrate with barcodes, QR codes, and even IoT technology — these all work to update inventory levels and whereabouts across all distribution centers.
Better Demand Forecasting
Improved tracking of sales, purchasing, logistics, and supply chain management help to ensure a business has the right inventory levels to match demand cycles. Having the ability to return stock to a company's supplier or launch a marketing campaign to get items out the door before they perish and prove useless or obsolete can prove vital. Wasted shelf space shouldn't be of issue with today's technology. Through data-driven insights, the shelf space can be cleared to make way for something that can return more profit.
An ERP system that addresses distribution helps a business to track, monitor, predict, and manage its inventory. The result is a more satisfied customer base and revenue targets that are more tangible.
Acumatica: Distribution Edition
This award-winning cloud-based ERP system offers its Distribution Edition that includes:
Sales Order Management

Advanced Inventory

Requisition Management

Purchase Order Management

Warehouse Management System

Advanced Financials
The software fully integrates with Acumatica's CRM, Manufacturing, Field Service, and Project Accounting — providing visibility across the entire business.
At Cloud 9 ERP Solutions, we have a history of successfully delivering Acumatica's Distribution Managment Suite. Learn more about how Cloud 9 partners with Acumatica, read our success stories, and contact us for a free consultation!
Additional Distribution Resources
Visibility Key for Wholesale and Distribution
Why Anytime, Anywhere Access Matters For Distribution Firms
Visibility Key for Wholesale and Distribution