Visibility Key for Wholesale and Distribution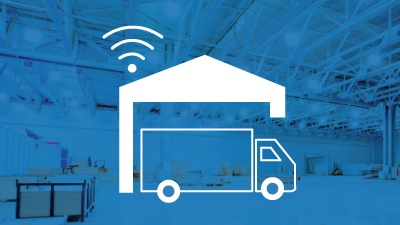 The wholesale and distribution business continues to evolve. Pressure from customers, suppliers, and competitors has changed the way distribution firms need to operate. Whether it's pricing, shipping speed, inventory control, information flow, or one of the many other challenges commonly faced by those who specialize in wholesale and distribution, companies are finding that it's becoming harder and harder to keep up if disparate systems are holding them back.
Three Reasons Why Visibility is Critical for Wholesale and Distribution
Companies in distribution have two focuses that drive the way they do business, relationships and costs. However, these two focuses are in constant competition. Products need to be in stock and reach the customers on time, but the cost of holding extra stock could prove disastrous to your bottom line if you lose a customer, if their needs change, or if the market for a specific product dries up.
This requires a delicate balance of planning and execution throughout the organization to understand and adapt to changes in the market. In turn, this balance often needs to take place not just in one single location, but across a network of locations across the country or around the world.
1) Changing Customer Expectations
Getting goods to your customers (and in turn, their customers) is and has always been job number one. However, expectations are on the rise. Whether you sell to businesses or directly to the consumer, customers expect faster shipments, more channels of purchase, and increased customer service, and it's the role of the distribution firm to answer them.
From shorter lead times to customer-focused distribution channels to the addition of value-added services, distribution firms have started to find a footing in this customer-driven environment, but there is more work to be done.
However, leaders are finding that there are many ways to embrace technology to answer these challenges. Whether that's in the form of enhanced inventory control, improved collaboration across multiple entities and stakeholders, or more focus on automating previously manual processes, they are able to shift their focus toward the customer.
2) Increasing Speed of Business
As customers and distributors change the way they interact—moving from traditional sales calls and paper invoices to ecommerce and portal-based purchasing, the speed of business has increased. Customers expect faster turnaround times for orders, and are more likely than ever to find a supplier who can answer their needs.
Distribution firms that are able to answer these challenges need visibility not only throughout their business, but throughout their supply chain—connecting systems, processes, and information flows in order to pivot on a dime. To make this happen, leaders are relying on integration, connecting enterprise software to increase agility and inform decision making.
3) Marketplace Risk
Every decision at a distribution firm needs to be made based on dozens of factors that go beyond "do we have the money and space?" This creates one of the biggest challenges: Addressing risk. From the risk posed by changing demand to that of seasonality or failure of your own suppliers, and a lack of visibility could bury you in costs, excess inventory, or stockouts.
To address this, it's imperative for distribution firms to have accurate, ready-to-use information that gives them the ability to make smarter planning decisions. Recent analysis by Aberdeen found that cloud-based ERP has been on the leading edge of this collaboration and connection across the organization, as 41% of companies that have made the move to cloud ERP have seen improvement in inventory turns, 22% have seen decreases in stock-to-sale ratios, and 31% have seen reduced time-to-decision, compared to 25%, 12%, and 12% for on-premises organizations.
Acumatica Cloud ERP: Designed for the Modern Distribution Firm
Between the years of 2001 and 2010, productivity in distribution increased by 30 percent, and it's likely that technology has brought these numbers even higher over the past decade. As the industry continues to change, distributors need to find new ways to address the pressing issues that face them now and in the future.
Over the past decade, one name has become more and more of a powerhouse in the distribution technology game—Acumatica. Designed as a user-friendly platform with multiple deployment options, Acumatica has become the true leader in Cloud ERP for distribution firms. As an Acumatica Gold Certified Partner, Cloud 9 ERP Solutions is a leader in helping companies enhance their ecommerce business and has worked with companies just like yours. We invite you to learn more about the challenges facing distribution firms by downloading Cloud ERP In Wholesale and Distribution: Driving Success Across a Wide Network, by reading about the power of Acumatica for distribution firms here, and by contacting us for more information.