New Research Looks to Find if Cloud ERP is Right for Distribution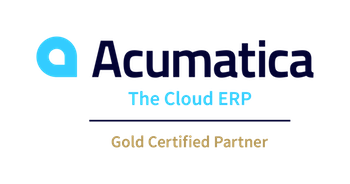 Enterprise Resource Planning (ERP) software has been around for decades, and during that time has continued to improve. Vendors have found new ways to tailor software to the unique needs of industries, allowing companies in each industry to find an option that works best for them.
With this in mind, the technology environment has changed, and distribution companies are considering new deployment options such as hosted or software-as-a-service which have come into play in the past couple decades. On the forefront of the research surrounding the ERP market has been the Aberdeen Group, who recently released a report on the market for ERP software, the delivery model preferences of distribution companies, and the potential use case for cloud ERP in wholesale and distribution.
This report, Cloud ERP In Wholesale and Distribution: Driving Success Across a Wide Network, sought to answer many questions that wholesalers and distributors may have as they decide whether the cloud is right for them.
The ERP Market for Wholesale and Distribution
ERP is considered the heart of any company's software stack. It is also something that is expected to last a relatively long time in an organization—the average age of ERP solutions in wholesale and distribution is 6.89 years, with some companies still using software purchased over 15 years ago.
This said, Aberdeen found that interest for all three deployment options (on-demand/hosted/on-premises) is meeting in the middle, with the most recent year's study finding that 45% of companies would likely choose SaaS deployment, 33% hosted, and 51% on-premises.
However, when comparing actions taken by wholesale and distribution companies, Aberdeen found that more organizations are choosing cloud. For companies with ERP software less than 5 years old, 33% have selected an on-demand/SaaS platform, 11% hosted, and 44% on-premises. Additionally, analysts predict that demand for on-premises will continue to decrease as organizations replace their aging ERP.
What's Driving Demand for the Cloud?
Wholesale and distribution are unique industries. Companies in this industry need to handle the needs of multiple degrees of customer separation, manage both inbound and outbound supply chains, and find the right mix of global and local focus in order to thrive. They also have to do all of this while tackling industry-agnostic challenges like finding ways to recruit and retain qualified IT staff, operating in multiple locations, time zones, or currencies, or managing costs.
Multi-Location Collaboration and Control
Notably, these are among the most commonly cited reasons companies are moving to the cloud. The top reason for cloud implementation is that wholesalers and distributors have a need for collaboration amongst an increasing number of locations.
Visibility
There are few industries that need the visibility that wholesalers or distribution companies do. Organizations in wholesaling and distribution need to be in constant control of their stock—too much of an item results in higher cost of goods sold, too little could result in the organization running out. Building on the need for collaboration, organizations with cloud solutions are more likely to be able to take advantage of capabilities that facilitate communication internally and externally while enabling quicker and more effective processes. This said, 41% of companies that have made the move to cloud ERP have seen improvement in inventory turns, 22% have seen decreases in stock-to-sale ratios, and 31% have seen reduced time-to-decision, compared to 25%, 12%, and 12% for on-premises organizations.
Learn More: Cloud ERP In Wholesale and Distribution: Driving Success Across a Wide Network
The recently released Aberdeen Group guide, Cloud ERP In Wholesale and Distribution: Driving Success Across a Wide Network offers even more insight on the current push among wholesale and distribution companies to the cloud, discussing the results of multiple studies conducted by the analyst firm. Aberdeen's research finds that cloud solutions are particularly adept at providing visibility and collaboration capabilities across wide geographic networks.
We welcome you to download the entire guide here, provided to you free, courtesy of Acumatica and Cloud 9 ERP.