The Changing World of Wholesale Distribution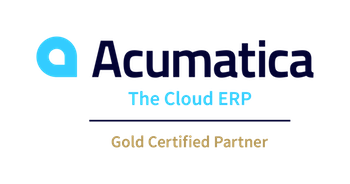 While self-driving trucks may still be a few years away, this doesn't mean distribution isn't in a continual state of change. Customers demand more than ever; the channel has evolved, and distribution channels are becoming more complex and information-driven than ever. Today, we would like to discuss with you three of the challenges you may face going forward, discussing how top performers are staying ahead of the curve.
Three Challenges Distribution Firms Will Face in 2018
According to a recent Aberdeen Group study, the wholesale industry is ripe for change. Customers have higher expectations, new competitors and established leaders are rising to meet new demands, and the network is becoming more and more complex. Knowing this, Aberdeen looked to discover how top performers were challenging the status quo in distribution, handling their own challenges while creating new ones as they forge ahead of their competitors.
In this, Aberdeen recently released What has Changed in Wholesale Distribution, a study that discussed challenges and opportunities for distribution companies and the tactics that leaders are employing to address them.
The Need for Change
Organizations always need to increase margins, and in today's competitive distribution environment, these companies are finding that the best way to do so is to focus on the customer. However, accomplishing this presents its own set of challenges, as customers expect more than ever from organizations and competitors arise who can handle these needs.
Especially for global organizations, finding new ways to meet the needs of the always-connected customers is a battle, and change is the only constant. One way these organizations are looking to tackle this is through strategic investment in technology focused on making these changes. This focus has resulted in a trend: Top performers are more likely to invest in technology and change, and those who do make these investments are also more likely to provide a seamless and unified experience to the always-connected customer.
Answering the Evolving Needs of the Empowered Customer
In this environment in which the customer has higher expectations, distribution organizations need to streamline their operations and offer real-time information to the shopper. Whether B2B or B2C, this means finding a way to unify front- and back-end, embracing tactics and strategies ranging from real-time digital catalogues or self-service order processing to channel integration, manufacturer data maintenance, or collaborative product expansion.
The Mature Ecommerce Environment
The practice of selling products online has been around for over two decades, but even in this mature market, leaders are still finding ways to innovate. This has led to a recent push from multi-channel to omnichannel, and has resulted in the emergence of solutions that improve the visibility of both the inbound and outbound supply chains.
Distributors are finding that big data and analytics are key to identifying and addressing blind spots, speeding up the flow of information, and "closing the loop between planning and execution," per Aberdeen Group.
Learn More: Aberdeen Group Presents "What Has Changed in Wholesale Distribution"
So, what other tactics and strategies separate top performing distribution organizations from followers? The Aberdeen Group recently released a guide to all the changes in the distribution environment, discussing some of the key challenges and opportunities that have, are, and will present themselves. This guide, What has Changed in Wholesale Distribution, studied distribution organizations to discover trends and offer insights.
The guide is offered for free, courtesy of Acumatica and Cloud 9 ERP and can be downloaded below.