A/V Networking Companies Finding a Home in the Cloud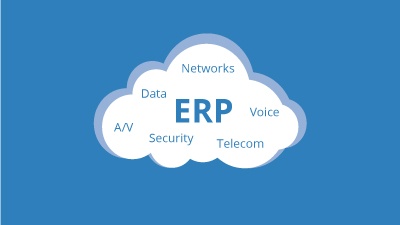 Audio/visual companies that install and service A/V and related systems are unique because the product and service are equally important. Whether that's wiring a phone system for an office building, designing an audio system for a church, playing the role of 'unsung hero' for the trade show world, or helping warehouses protect their assets with video security; everything about the planning, installation, and support needs to be accounted for and implemented with the customer in mind.
This requires a keen eye for both inventory control and field service, creating headaches for managers trying to use Excel spreadsheets, using processes that can't provide visibility, and who attempt to overcome all of these challenges with a bit of extra effort.
Two Major Challenges for Companies in Audio Visual Networking
Unfortunately, as A/V related firms grow, managing the business can become overwhelming with accounting/finance and operations professionals buried in paperwork and struggling to complete tasks as simple as a field service schedule, or a monthly close. Add on top of this the product tracking and inventory control, and the organization's growing pains can become, too painful.
1) Inventory Control
Every one of your customers has unique needs, and you have unique products and expertise to meet said requirements. However, when a project can be derailed or delayed if you don't have enough cable to get the job done, you can't be scrambling for answers every time a new project is about to start.
A/V companies need visibility to see what they have available before they take on a job, but need to balance this with cost effective inventory control. Much like a distribution or manufacturing firm, the worst two possible scenarios are stocking out and holding too much stock—one costs customers, the other costs money.
It's important to manage such a critical resource to make the most of your company's investment and to assure that the inventory you need is available when you need it. There are two basic parts of inventory management: knowing what you have, and managing acquisition (replenishment). To learn more, we invite you to download 4 strategies for smarter inventory control, a whitepaper from Acumatica.
2) Field Service
Even if everything is in order product-wise, you still need to manage the people installing and servicing the product. Sending the wrong person to a job can result in damaged reputation and customer relationships, and even result in a failed or improper installation. To address this, it's important to know who's doing what and when they're doing it. Dispatching, rapid response and deployment, and so much more, field service often presents one of the biggest challenges that exists for companies trying to get the job done manually.
However, more and more companies are turning to effective field service technology to streamline and integrate processes and applications including CRM, sales, inventory, purchasing, accounting, and financial reporting to get a complete 360-degree view of activities.
Learn how companies are leveraging field service technology in the cloud to improve customer relationships, turning a practice formerly known as a cost center into one that increases customer satisfaction and improves your bottom line. Download the Acumatica guide, Field Service Management Strategies to Improve Profit and Customer Loyalty here.
Why Cloud ERP Gives A/V Networking Companies a Competitive Advantage
A/V networking companies understand that the right technology can make a difference for their customers and could make or break an implementation project. The same goes for their internal operations.
Cloud Enterprise Resource Planning brings together every facet of the back office—finance, field service, CRM, and so much more to give leaders at top A/V companies more visibility better control, and improved resource management.
For many of these organizations, the cloud is the answer, and more and more top firms are turning to cloud providers like Acumatica to implement and support their move to the cloud. For more information, watch our informative session: How to Leverage Business Software for AV + Network Cabling Service Companies.
Additional Resources
ERP Software for Audio/Visual Companies
10 Tips for Smarter ERP System Selection
Using ERP to Break Free From the Excel Trap