ERP Usability Evaluation Checklist: 4 Key Categories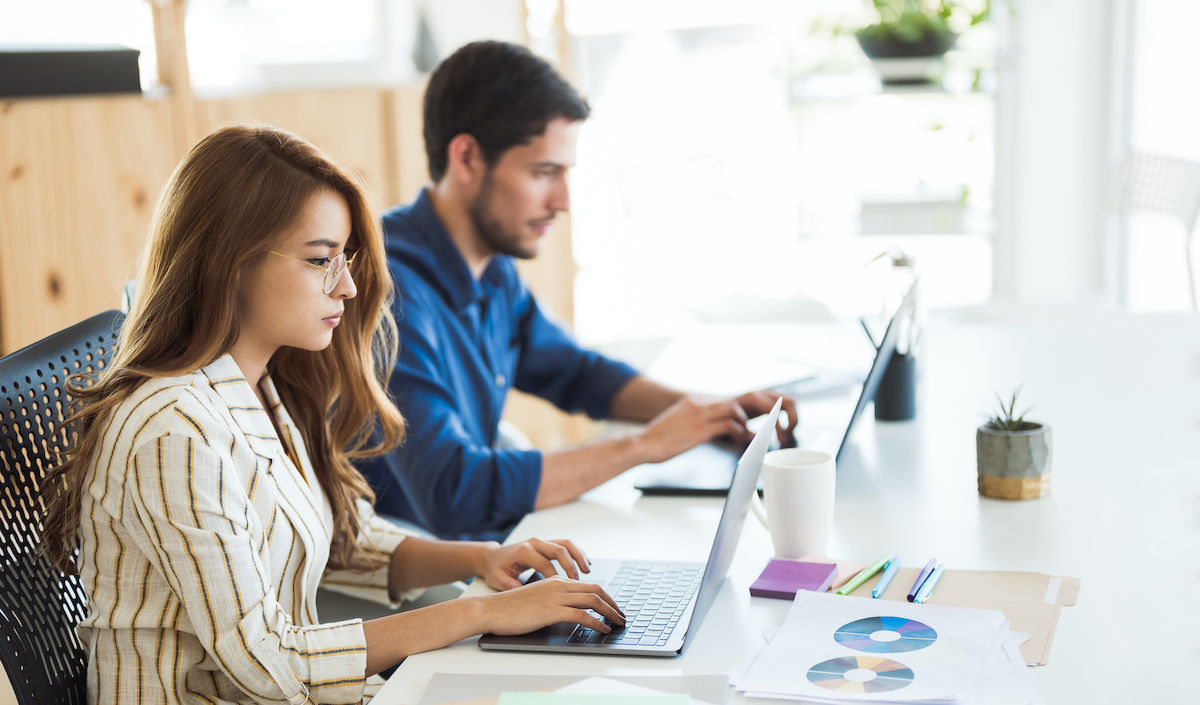 Historically, enterprise resource planning (ERP) software has been difficult to implement, use, and maintain, especially within the first few months following its initial rollout. Fortunately, modern ERP software has remedied these shortcomings and set the stage for widespread user adoption.
Be that as it may, however, not all solutions are created equal. Before committing to a specific ERP software solution, it is important that you carefully evaluate its capabilities and organizational fit. While there are many factors that you must consider, one of the most critical is usability.
Therefore, when assessing a prospective solution's usability, you should examine four different categories, which include:
1) Ease of Use and Navigation
A powerful ERP platform will not amount to much if its users cannot reliably navigate its menus and tools.
Choosing a solution that is frustratingly tedious to interact with despite its robust feature set will only impede employee buy-in and decrease your return on investment, whereas prioritizing the user experience during your selection process will condense your time to value and help you make the most of your new ERP software.
Altogether, a great ERP solution will facilitate ease of use and navigation by providing its users with the following tools:
User-centric design elements
Easily accessible support channels
Universal search menus
Personalized dashboards
Contextual side panels
Role-based interfaces
The best way to determine whether an ERP software suite offers all of these user-oriented features is to try it for yourself. We suggest demoing any platform before taking the leap and implementing it.
2) Ease of Task Completion
Choosing an easy-to-navigate ERP platform will certainly help your team enhance its productivity, but finding the right tools within the solution is only part of the battle. Your team must be able to use those tools to knock out task after task with lightning-fast efficiency.
While the specific tools you need to facilitate the ease with which tasks are completed will vary based on the unique demands of your organization, some must-have features include the following:
Configurable workflows
Push notifications
PDF annotation tools
Speech recognition capabilities
A mobile framework
That last capability is especially important, as modern teams want the ability to work from anywhere. If you want to help your team get more done, make sure your solution supports mobile access.
3) Ease of Administration
Once you have ensured that the ERP software you have your eye on is easy for your line-level staff to use, it's time to turn your attention to you and the admin team. Administering an ERP software solution should not be a painstaking task that drains resources and frustrates your IT staff. Instead, it should be a seamless process that supports your organization's compliance, data governance, and productivity goals.
ERP solutions that are easy to administer will feature the following:
A visual workflow engine
Relational databases
Artificial intelligence (AI) and machine learning (ML) technologies
Multi-entity support
Accessibility by an unlimited number of users
Additionally, ensure that the ERP software you select provides comprehensive support options. Ideally, you need to partner with an ERP publisher that offers 24/7 online support and access to a vast user community.
4) Ease of Integration
The final types of usability you must consider are ease of integration and scalability. In other words, you need to understand whether the software is easy to deploy and then scale as the needs of your business expand.
In terms of scalability and ease of integration, no other ERP software can stack up against Acumatica Cloud ERP, a robust solution that provides all of the following features:
Global scalability
Modern APIs
Import and export capabilities
Low-code/no-code frameworks
An open architecture
Acumatica also provides exceptional ease of use, seamless task workflows, and straightforward administration functionalities that will help you maximize your ROI.
Now that you know which solution offers optimal usability, the next step is to find a partner to help you implement it. Thankfully, the search for the right deployment partner is not nearly as hard as you might expect.
Get the Full Checklist: ERP Usability Evaluation
Our ERP Usability Evaluation Checklist makes comparing and contrasting modern ERP applications and their ERP usability a snap.
Maximize Usability with Cloud 9 ERP Solutions and Acumatica
Of the various factors that impact the efficacy of ERP solutions, usability is undoubtedly one of the most important to consider before selecting which platform to adopt. An ERP with a high level of usability will not only be easier to implement but will also encourage widespread employee buy-in. In turn, this will help your organization decrease its time to value, protect employee morale, and maximize your return on investment.
Acumatica ERP software offers high usability from every viewpoint. Organizational leadership will appreciate its consumption-based, unlimited user pricing model. This model allows them to easily manage the costs associated with using this dynamic ERP solution.
From the perspective of the everyday user, Acumatica is precisely designed to encourage collaboration within the technology suite. Acumatica has received numerous usability awards, which recognize the platform's seamless interface, easy-to-navigate screens, and shallow learning curve.
And so much more!
If your organization is interested in adopting the most functional and usable ERP solution on the market, there is only one thing left to do. You need to find a Gold Certified Acumatica Partner, one like Cloud 9 ERP Solutions.
At Cloud 9 ERP Solutions, we have managed Acumatica deployments for clients in a multitude of different industries. To learn more about Acumatica and our suite of services, we invite you to schedule a demo today.
Check out our entire Acumatica Usability playlist on YouTube.