Field Service: The Necessary Elements of Service Management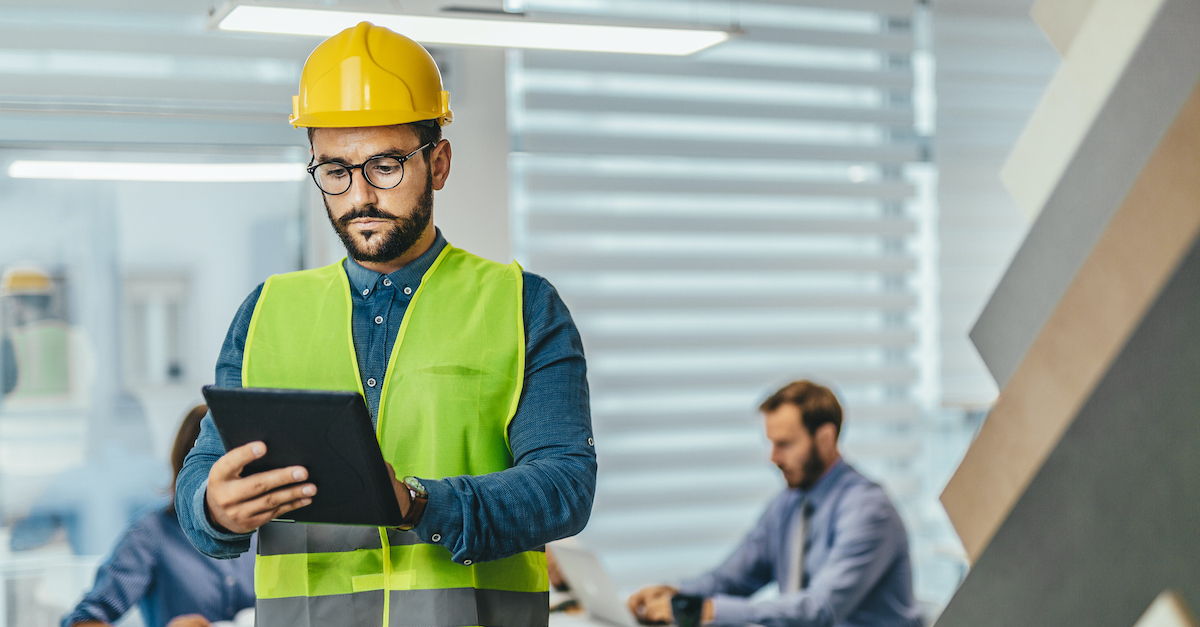 Fill in the blank: "____ happens." For a lot of companies who specialize in field service, this isn't just a well-known concept, it's a fair portion of your revenue stream. Things break down. People get viruses on their computers. Parts need replaced. Often, this is just as—if not more important to a revenue stream as "preemptively repairing equipment so ____ doesn't happen."
That said, when a customer calls, it usually means they needed help an hour ago—and cable company service windows generate cable company satisfaction scores.
If they call at 9 AM on a Monday, they can't afford waiting for 12-4 PM on a Thursday. Most of the time, they can barely afford waiting for 12-4 PM on the same day. If a walk-in freezer goes down, the countdown is on before every single inventory item is useless. If a piece of machinery goes down, your customer is actively losing thousands of dollars every hour waiting for a technician to get there.
As we mentioned in our last field service blog, even if the equipment you install might be hard to replace, you might be. In this, you need to deliver timely, reliable service. Many things go into this, and as we explore the benefits and functionality of a field service management platform, one of these is service management.
Service Management: Delivering for Your Customers, Maintaining Productivity and Profitability
Service management is all about putting the right people with the right skills on the right jobs, ensuring they have the right equipment for said job, and doing so both efficiently and profitably. As noted, when a customer makes a call, they need help now, and everything needs to align if you want to make sure the job gets done right the first time.
From the time a customer calls to the time a technician completes the task, it's all hands on deck. Dispatching needs to happen efficiently, dispatchers need to provide an accurate service window, and technicians need to know where they're going. One of the greatest challenges for companies is to orchestrate this process. However, the right service management platform can help you increase productivity, profitability, and customer satisfaction.
Deep Dive: Acumatica Service Management
Acumatica designed its Field Service module with the needs of today's business in mind. Combining financial management, inventory, equipment management, CRM, and more, one of the strongest parts of this solution is in the Service Management functionality. Service Management in Acumatica helps you quickly capture service needs to shorten the time between call receipt and job assignment, getting the right people on site as quickly as your customers want.
This solution offers many benefits for today's field service company, delivered through the following:
Get from Call to Dispatch with Powerful Scheduling
If you're looking to drive customer satisfaction, you need to be able to find out what your customer needs, know how you can help, and get the right person on the job. With Scheduling, Dispatching and Call Center in Acumatica, you can quickly capture service needs and access customer information, product history and resources required to shorten time between call receipt and job assignment.
From here, your call center associates can easily prep technicians with easily created service orders, and then get the most prepared technician en route with easy drag-and-drop scheduling.
Keep Your Technicians in the Know with Mobile Service Management
Acumatica is built for mobility, and whether your staff has phones, tablets, or laptops in the vehicle, they can see what's on their plate.
There's an App for That
With Acumatica's Mobile Service Management, you can keep your staff members connected with the native mobile Android and Apple iOS (iPad) app so they'll be able to access service information and customer data no matter where or when. Unlimited user access allows everyone to use the software without spending tens of thousands on antiquated per-user pricing.
Staff Dashboards Keep Everyone Informed of Changes
Maybe an emergency popped up and you have a technician right down the street. Easily notify him or her of changes by sending SMS/email on selected configurable events like bookings, confirmation of appointments, etc.
Keep Your Customers Organized with Service Contract and Warranty Management
If service contracts and warranties are a part of your business, you don't want to have your technicians arguing about a billing event when it's not needed. Service Contract Management in Acumatica allows you to create and manage multiple service schedules per customer, then generate, plan and fine-tune all the appointments using the Schedule Calendar Board for staff and resources.
Maybe it's a new install and you deliver a warranty for your customers. Warranty Management delivers, allowing you to establish warranty offers for your customers, specifying which parts are under warranty so you'll never charge your customer for those parts.
Get to Know Acumatica Field Service
Your business is built on two things—service and relationships. You can't afford to see either falter. For those in need of service management solutions, we invite you to learn more about the power of Acumatica.
Acumatica Cloud ERP Field Service Edition gives your organization the power to streamline dispatching, reduce response times, and minimize costs by leveraging a fully-integrated solution that works with CRM, sales, inventory, purchasing, accounting, and financial reporting.
Providing a 360-degree view of your customers, technicians, contracts, and activities, Acumatica automates the necessities, puts everyone on the same page, and gives your entire team the visibility and information they need to do more in less time. Get to know more about this solution by watching our Acumatica Field Service demo.