Food Traceability: How Acumatica Cloud ERP Can Help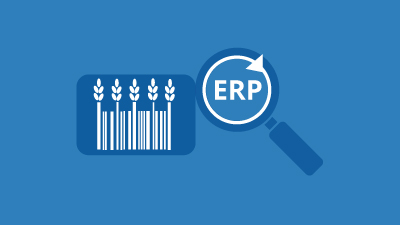 There's a definite push for improved control for food and beverage manufacturers due to advances in regulatory compliance. To ensure that standards are being met, industry leaders are working harder than ever before to adhere to improved expectations and meet growing consumer demand.
Regardless of such measures, the harsh reality is that it is inevitable that in due time, a majority of manufacturers will have to contend with an food quality incident that requires the product be recalled from store shelves — or directly from consumers post-purchase. With this likelihood, manufacturers are looking toward modern technology to help see them through such a crisis. The best protection for businesses is to implement a cloud-based ERP solution that can provide traceability across the company — this gives employees the opportunity to recall the product in timely fashion, meeting expected timelines.
There is a growing need for advanced technology in the industry. The global food traceability market is expected to grow from $11.89 billion in 2017 to $19.22 billion by the end of 2024, with a Compound Annual Growth Rate (CAGR) of 7.10%, according to Report Ocean.
Industry Influences
A handful of factors are driving the push for stricter food safety. While the industry is in itself seeking better control, there are also outside forces that directly influence how manufacturers in the industry do business.
Executives are realizing that transparency is the best approach forward for food and beverage-focused companies. It's simply too damaging to get caught behind reports of a recall, particularly if consumers have been directly impacted by spoilage or contamination. With increased sensitivity, high profile leaders are teaming with communications teams to leverage the role of corporate citizen, championing the stricter standards set forth by governments.
It is very likely that food and beverage manufacturers will get word of an issue via the World Wide Web and social media sites, such as Twitter, Facebook, and Yelp (among others), as these are go-to platformers for unsatisfied customers. Having a forward-reaching communications strategy around the handling of matters on the Internet can prove highly beneficial. Meanwhile, a well-trained and prepared customer service team is also recommended, as manufacturers can count on hearing directly from individuals and companies they do business with.
Cost-Related Factors
Increased regulation means manufacturers must do more to protect the company brand and its place in the competitive market. The downside of tighter controls within the industry have one very clear disadvantage: price increases are impacting the cost of food. There are some producers, that will inflate market pricing, pocketing profits without making an effort to improve processes.
A better managed system, includes the ability to thoroughly undertake a food recall from beginning to end. To successfully address a food recall, manufacturers require a fully traceable solution; beginning first where the ingredients were sourced, tracking the item(s) to the processing location, and eventually identifying the store, and perhaps even the department where it was then sold.
Conveniences of the day — specifically refrigeration — enable manufacturers to transport items quickly and to any location, usually within a 24-hour period. Out of date concerns, such as seasons and far-off locations no longer factor in to the sharing of goods. Consumers are now able to eat what they want, when they want it … as long as they're willing to pay the price.
Benefits of an ERP
More than ever before, consumers want to know the origins of the food they eat. Manufacturers are dealing with the age of information, and consumers are asking for more details than in previous generations.
For instance, it is quite likely health conscious consumers are asking for specifics. It's very much the norm to expect consumers to inquire about what farm(s) their foods come from — are they local or organic — and are animal-based food sources being fed plant-based diets that are filler-free and live free range.
People now want to know more about personal nutrition and overall health, not to mention ethical practices. The products they buy directly influence the lifestyle of today's consumers. This is somewhat of a revolution when it comes to food safety and traceability.
News headlines provide glimpses of breakdowns in the system, with outcomes that directly impact consumers. Being able to interrogate the business system and analyze the results and execute a timely plan to mitigate risks to the population that are on the receiving end of these products is essential.
Industry Advantages
There are a handful of ways a modern cloud-based ERP system can benefit businesses operating within the food and beverage industry. Some of these include:
Better Industry Management
Quality
Regulatory Compliance
Customer Satisfaction
Product Safety
A cutting-edge ERP solution will keep manufacturers ahead of the curve in terms of compliance of mandatory food safety protocols. Meanwhile, it also helps the organization to better organize its processes for optimal efficiency; this improves workflow as well as relations between departments in the organization, various offices separated by locale, offsite partners, and customers (regardless if they are meeting sales associates face-to-face or ordering from a web-based storefront.
Investing in a business tool that can run the entire organization, implementing other software systems, prepares today's manufacturers to meet growing industry demands. The sooner a company implements an ERP solution, the better it will be able to prosper in the evolving business climate.
Getting Started With Acumatica
A modern ERP system will provide the tools to get a food and beverage manufacturer through an investigation, offering facts through solid datasets, so that a company can mitigate crisis and properly handle outreach surrounding the incident. Remove the guesswork from production, processing, and distribution, while providing customers with the confidence they are looking for.
Acumatica is an award-winning ERP system proven in the food and beverage industry. Learn why Acumatica is the fastest-growing ERP provider for small- and medium-sized businesses (SMBs), as well as its focus on manufacturing, including the food and beverage industry.
At Cloud 9 ERP Solutions. we partner with food services businesses to succeed. To learn more about implementing for the future, contact us or request a demo! Or, learn more in our other articles:
Meeting the Demands of the FSMA With ERP Software
Unique Challenges for Food and Beverage Distributors