Unique Challenges for Food and Beverage Distributors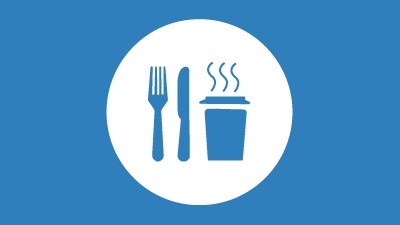 Everything about running a distribution firm specializing in food and beverage is a challenge. Expiration dates are short, the regulatory environment is strict, and quality assurance is a must. Worse yet, these pressures come from all sides. Whether a supplier recall leaves you scrambling to communicate with clients, a seasonality fluctuation results in too much or too little product, or a new trend in the food or beverage industry creates supply challenges, the fast-turn world of food and beverage distribution presents unique challenges that require timely decision-making, visibility, control, and collaboration.
While some companies have to adjust to different consumer needs and plan for quarterly fluctuations in demand, those in food and beverage may have to adjust to shifts each month or week. Worse, because products you sell are related to the health and wellbeing of the consumer, a scandal, recall, or failure receives much higher scrutiny from media organizations, regulatory bodies, and the consumers themselves.
With these challenges manifesting themselves each day for companies in food and beverage distribution, it's important to consider these risks while looking for ways that you can leverage people, processes, and technologies to adapt your distribution business.
Top Challenges for Food and Beverage Distributors
Supply Chain Disruptions
The distribution model relies on not only on direct supplier relationships, but also adds numerous degrees of separation as you go through the supply chain to the initial materials. In this, every single layer throughout the supply chain creates risk of disruption—from transportation to weather to issues at suppliers themselves, the food and beverage industry deals with a lot of risk.
With this high risk and immense impact of disruption ever present in your business processes, it is vital for distributors to have visibility throughout the supply chain. To make this happen, distributors need to see the big picture, receiving accurate information immediately from across the wide web of your suppliers so that you can adapt and adjust to disruption and forge ahead with minimal impact on your business.
Product Quality and Safety
Few threats can disrupt food and beverage operations more significantly than product recalls. As supply chain networks become more diverse, consumers have been exposed to a wider array of products. However, with this new environment of choice comes an increased risk of safety failures, and recent FDA data shows that the regulator is cracking down. As explored in a recent Food Logistics article, the number of FDA warning letters, the majority of which were issued to food and beverage companies, skyrocketed from 1,720 to more than 14,000 between 2011 and 2016, according to the FDA's own annual enforcement data.
This presents a risk to your business on multiple fronts. First, it hurts your bottom line—business interruptions can negatively impact your financials. Second, your reputation is on the line, and if you fail to quickly and adequately address these issues, the long-term impact on your good name is at risk.
While recalls do happen, if one does take place, it's a race to get information through the chain as quickly as possible to maintain your reputation. You can't spend days or weeks trying to figure out if one of your facilities was supplied a specific product, where the product is, and where the product went, you need to take action.
To prepare, you need to not only have a plan in place for what to do when a recall comes through, you also need to have complete visibility into and control over your inventory. In their recent whitepaper, Acumatica highlighted four strategies to smarter inventory control and shared how the right technology could make the inventory management process easier, more accurate, and more efficient.
Learn more in Food Traceability: How Acumatica Cloud ERP Can Help.
Efficiency and Flexibility
Food and beverage trends change more quickly than the weather, and yesterday's 'it' food could be out in a matter of months. Kale is out, cauliflower is in. Customers are skipping 'skim' dairy products for their full-fat alternatives, and consumers are demanding natural alternatives to dyes. Combine this with the potential for shortages or surpluses from your suppliers, and you could be left behind the curve next time that a major change takes place.
To address this, you need to combine supply chain visibility with powerful supplier management and ordering processes. Organization and control is critical throughout this process, and by automating the purchase process, you can adapt to changes as they arise while improving your vendor relationships.
Food and Beverage Distribution is Challenging: Find Peace in the Cloud
Companies in the food and beverage distribution industry face a swath of new challenges every day. However, with the right planning, processes, people, and technology, you can adapt easily, see completely, and control confidently. For many distribution firms, one of the first places they turn to achieve this is through Enterprise Resource Planning software designed for distribution management.
With advanced inventory management functionality, distribution-focused financials, purchasing and requisition management, and more, the right ERP can help you take control across all locations, understand the who, what, where, why, and how of your entire supply chain, and ultimately improve your operations. We invite you to learn more about Acumatica for distribution companies here and download the complimentary guide, Five Tools for Smarter Inventory Management, courtesy of Cloud 9 ERP Solutions.
Interested in learning more? View our Acumatica videos or check out our latest article on 2020 Food Industry Trends.