How AV Firms Take Control with Cloud ERP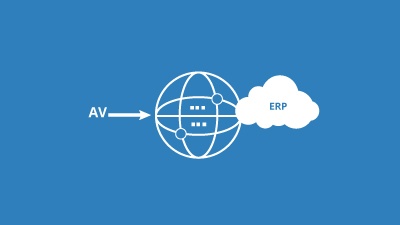 Whether your specialty is residential or commercial, if you install network and structured cabling, your company has very specialized requirements when it comes to business software. Few solutions today are built for your unique needs, and even fewer have proven successes. If you're tired of using a patchwork set of applications to manage core accounting, field service, CRM, and more, we invite you to learn from your AV industry peers who have already fought the battle and won.
Challenges and Opportunities for AV Companies
Too often, companies like yours will rely on entry-level accounting solutions for too long or push the capabilities of legacy ERP systems beyond their useful bounds, resulting in a lack of visibility, control, or speed. With so many moving parts, many AV systems integration firms have been forced to build patchwork 'systems' of disparate applications, relying on spreadsheets and manipulation to connect this stack of tools.
Luckily, there's a better way.
For Audio and Visual companies, who need a unique balance of distribution and inventory management, contract and professional services management and field service management, it's not only rare to find a product that can tackle each need with ease, it's even rarer to find a partner that has experience working with companies like yours. On Thursday, November 29 Cloud 9 ERP Solutions will present a webinar discussing how one leader in AV and IT Systems took control of their financials with Acumatica Cloud ERP.
Cloud ERP for the Modern AV/IT Consultant: Challenges, Opportunities, Results
How to Leverage Business Software for AV-Network Cabling Service Companies will feature Kelly Burns, Chief Operating Officer at M3 Technology Group who will share his company's journey from legacy ERP to modern cloud solutions. Moderated by Dan Vanacore, VP of Sales and Marketing at Cloud 9 ERP Solutions, the webinar will highlight the following:
Learn the top reasons that companies specializing in AV systems integration are moving away from legacy, on-premise software.
Hear Kelly Burns, M3 Technology Group's COO, talk of his success with the help of Cloud 9 ERP Solutions.
Understand the key metrics and KPIs M3 realized by selecting Acumatica.
Additionally, this webinar will present a brief demonstration of Acumatica Cloud ERP and allow time for a brief question and answer session with both the panelist and moderators.
Watch on-demand now:
Learn more in: A/V Networking Companies Finding a Home in the Cloud
Panelists and Moderator
Kelly Burns, Chief Operating Officer at M3 Technology Group
From Hollywood to Nashville, Kelly's expansive experience covers two decades of a diverse background in music and the AV industry. Throughout his career, Mr. Burns' roles have evolved to include a wide variety of experiences in online merchandising, engineering, service and installation—all of which gave him the breadth of practical know-how to solidly position himself for his current role as the COO of M3 Technology Group.
At this webinar, Kelly will discuss his process in selecting ERP software for M3, documenting his experience in working with Cloud 9 ERP Solutions and Acumatica to get exactly what M3 needed while discussing the results of the implementation project and business benefits.
Dan Vanacore, VP of Sales and Marketing, Cloud 9 ERP Solutions
A dynamic, results-oriented Sales Management and Business Development Executive with a strong background in driving revenue by implementing successful sales strategies, Dan Vanacore has spent the last two decades as a technology sales leader. Joining Cloud 9 ERP Solutions in 2015, Mr. Vanacore brought his tenacious work ethic and leadership skills to the Cloud 9 team as the Vice President of Sales and Marketing.
Dan Vanacore will moderate this webinar and provide his insights on the consultation and implementation process, including how Cloud 9 customized the Acumatica Platform for the unique needs of an AV Systems Integration firm like M3 Technology Group.