How Distributors Can Simplify Item Management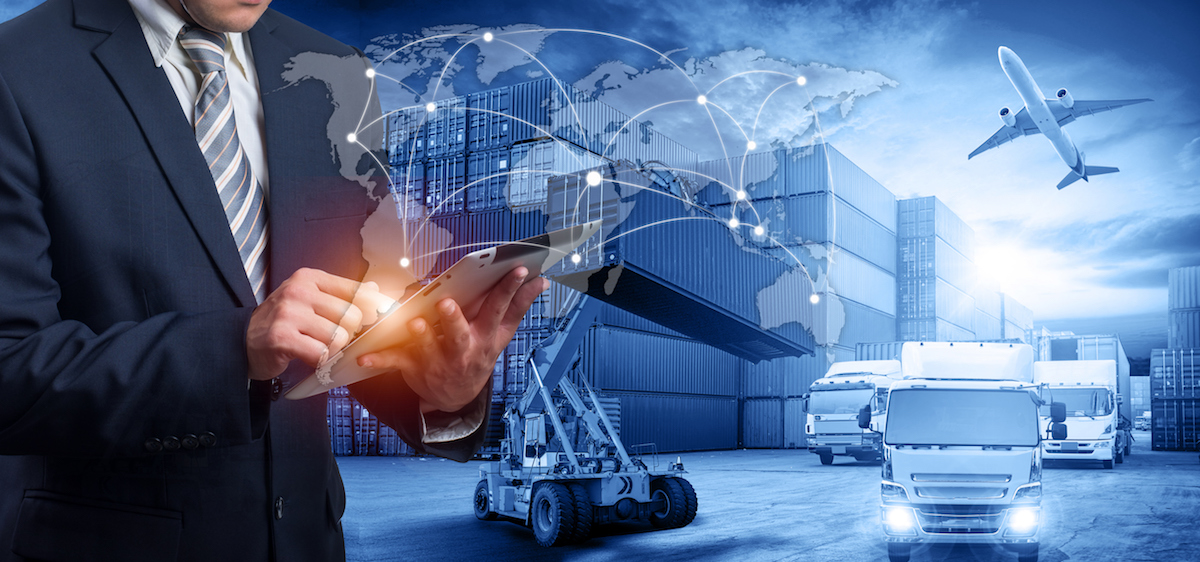 Distributors with successful distribution chains have well-laid strategies to keep track of all activities in goods management until they reach their last destination. Item management is vital, as any mismanagement of goods leads to incorrect order deliveries and dissatisfied customers. All businesses' primary goals are to satisfy their customers' needs, and when you have unhappy customers, you will close the deal sooner.
Another reason you need item management is to keep track of everything and take control. A great inventory management system will allow you to know your stock quantity and what to order next so it's available for your customers. To simplify all the processes involved in item management, Acumatica introduced inventory management as part of their distribution ERP. This software is primary to any distributor interested in automating all of their item management activities for maximum returns.
But, how does Acumatica work to achieve its primary goal of making your item management roles easier? We share key features from our Item Management Guide in the article below.
1. Matrix Items for Goods Classification
Handling goods with many attributes can be cumbersome, and if not managed well, you can end up with a complete mess that's too difficult to handle. Confusion can cause incorrect goods to be sent to customers, long shipping times, and false charges of products to customers. When your goods aren't satisfying to your clientele, they'll buy from your competitors. You need to classify your items correctly in order to keep track of what's coming in and what's going out.
This idea certainly applies to goods in transit or at a warehouse. Acumatica uses matrix items to categorize products with the same values and attributes. Same attribute goods and values form a family. By so doing, tracing goods for pricing, serial numbers recording, and order entry becomes a simplified process. Some attributes used to classify goods into families are material, color, size, date of manufacture, product composition, and serial numbers.
With matrix items, you can locate a product quickly; therefore, therefore, you save on time.
2. Create Kits with Easy-to-Disassemble Features
Disassembly is familiar to wholesale distributors who buy products and divide them into their parts for resale. Separation of products or item components may cause breakage during the process. An example of a disassembly process is a distributor dealing in car spare parts. He may buy a car and separate the different parts to sell them.
To make the process easy and risk-free (avoiding damage to the equipment parts), distributors should create kits with advanced, easy-to-disassemble features. This helps to cut losses caused by product breakage and delivery of incomplete products (with missing parts) to a customer.
Check out our demo on using kits in Acumatica:
3. Avoid Inconsistent Units of Measurements
Wholesale distributors buy products in bulk and subdivide them into smaller groups for resale. This process requires them to use different units of measurement to pack the products to the desired final consumer size. Sometimes, when they run out of stock of a particular product size, they assemble or dissemble. An example is when a wholesale distributor buys sugar in sacks of 100kg and sub-divides them to smaller 1kg each packet to sell to their customers. At times, when a customer wants a 5kg packet of sugar, he or she can combine five already existing 1kgs to form a 5kg packet of sugar.
4. Use the FEFO Method and Stock Rotation
Wholesale distributors dealing in perishable goods mainly use the FEFO method to sell their goods. It involves giving priority sales to goods closer to their expiration date than the others. FEFO stands for first-expired, first–out. Selling goods closer to their expiration date first before the others helps distributors cut losses that could have come up if the goods passed while still in the store. This is also advantageous to the customer as it ensures they get non-expired goods from stores. FEFO also aids in stock rotation by moving products nearer the front shelves for sale.
5. Track Goods Using Serial Numbers
A serial number uniquely identifies a product. During the entrance of goods to a warehouse, wholesale distributors mark products with serial numbers before storage. A serial number is essential for tracking or tracing an item for sale, grouping goods together for storage, and the ease of retrieving the good for recording its history in accounts. Serial numbers also aid in stock control.
Bottom Line
Manual item management can be cumbersome and might not be accurate. Sometimes, keeping track to ensure everything is under control by using simple spreadsheets may not produce the best results. What can wholesale distributors do to ensure proper item management, easy flow of work, and satisfy all their customers' needs? Rely on great software!
Check out our guide, 5 Ways Acumatica Simplifies Item Management for Distributors to learn more. We share how you can:
- Automate and streamline item creation, sales, and purchasing processes.
- Create kits with advanced disassembly features.
- Manage recalls and quality control with traceability.
- Master unit of measure conversion—at last.
- Limit risk and exposure for perishable inventory—lowering your costs and increasing your profitability.
If you need a business management solution that can deliver for the unique challenges of the wholesale distribution industry, you need a partner with the experience and expertise to get you there. At Cloud 9 ERP Solutions, a Gold Certified Acumatica Partner, we have worked with companies like yours to configure and deliver Acumatica Cloud ERP, a product ready and able to handle your challenges. Check out our Acumatica Distribution demo to learn more.
Additional Distribution Resources
Inventory Replenishment Methods: Everything You Need to Know
Six Features to Look for in a Modern Warehouse Management and Distribution ERP
Forging Ahead: Steps to Operating in a Modern Distribution Environment