How Manufacturers Can Create a Modern Warehouse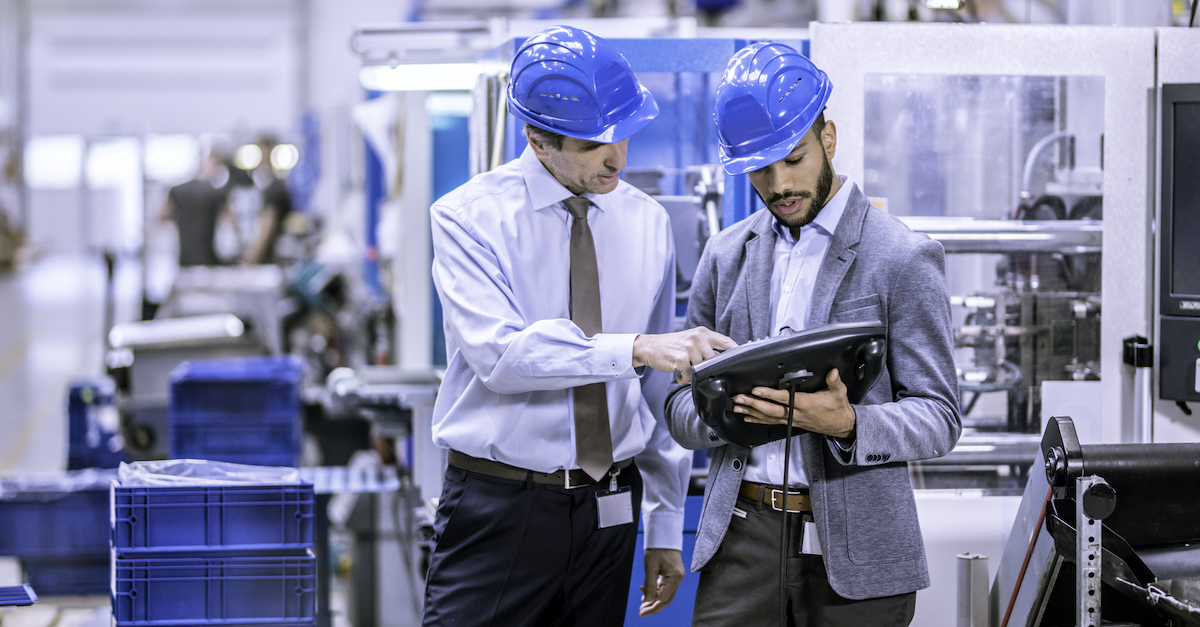 Today's manufacturing industry is virtually unrecognizable compared to what it was just ten short years ago. The advent of advanced manufacturing processes coupled with robotics and automation technologies has allowed organizations to create truly life-altering products.
In the coming years, the manufacturing sector will continue to evolve at a historic pace. If businesses in this sector hope to stay ahead of the revolutionary curve, they must modernize their warehousing processes. In order to accomplish this, manufacturers will need to replace aging legacy systems with cutting-edge ERP software designed to address their unique pain points.
Manufacturing ERP Software Capabilities and Features
Cloud-based ERP software for manufacturers contains a wealth of features and capabilities that can drive business efficiency and streamline operations. This technology includes robust security features designed to insulate manufacturers' digital assets from external cyber threats. Additionally, the technology features customizable workflows, a user-friendly interface, and access to real-time data.
The latest generation of ERP software also includes comprehensive accounting tools. Teams can use these tools and technologies to manage accounts payable, ensure compliance with relevant tax standards, and much more.
The core value-added proposition of ERP software is its inventory and order management capabilities. This suite of tools optimizes inventory transparency and facilitates flexible warehouse management. In turn, this can make warehouses agile enough to pivot when faced with unexpected supply chain challenges.
In addition, top-end ERP software for manufacturers provides warehouse management with access to comprehensive analytics data. They can leverage this information to make data-driven decisions and capitalize on emerging market opportunities.
The Road to Modernization
Manufacturing organization leadership interested in engaging in a full-scale digital transformation should follow established protocols and best practices, including the following:
Assess Potential Areas of Improvement
After a manufacturer has decided that they need to invest in digital transformation initiatives, the next step is to conduct an extensive organizational evaluation. Organizational leaders should identify the areas they want to optimize and then develop a strategy for doing so.
A great digital transformation strategy will serve as the framework for successful modernization. When they are considering whether to invest in a particular technology or resource, organizational leaders can simply ask, "Does this investment move us toward our goals?" If so, then it is likely a worthwhile investment.
Select a Modern ERP Software
World-class ERP software will serve as the cornerstone of all warehouse modernization efforts. This dynamic technology can improve everything from inventory management to accounting and beyond. Upgrading an antiquated system will not only improve efficiency, but it will also facilitate better information sharing and eliminate data silos.
When exploring possible ERP software solutions, manufacturing decision-makers should seek out options tailored to their industry's needs. While all ERP technologies have a similar set of core functionalities, some are better suited for use in the warehousing space than others. Since great ERP software is critical to the success of a digital transformation initiative, organizational leaders cannot afford to make the wrong choice.
Automate, Automate, Automate
Automation is an integral component of digital transformation and modernization. Therefore, manufacturing decision-makers should explore ways to automate as many redundant, labor-intensive processes as possible. Scaling automation efforts in short order is known as hyper-automation.
Once again, ERP software steals the show during this phase of the modernization journey. A robust ERP solution will include automation and workflow customization tools that organizations can leverage to reduce their reliance on inefficient manual processes.
Prepare for the Factory of the Future With Our Guide
Manufacturers today are producing products once thought impossible using innovative manufacturing technology. If they haven't already, these manufacturers must use similarly innovative technology to replace entry-level accounting or legacy manufacturing ERP systems to improve their factory and business operations. Becoming a progressive manufacturer is an essential component of success in today's (and tomorrow's) economy.
Learn how in our full guide: Prepare for the Factory of the Future With Manufacturing ERP.
Take Action With Cloud 9 ERP Solutions
After an organization has developed a plan, chosen an ERP software solution, and identified opportunities to automate, it is time to act. However, manufacturers cannot achieve their modernization goals alone. Instead, they need to partner with an experienced implementation firm like Cloud 9 ERP Solutions.
Cloud 9 ERP Solutions is a Gold Certified Acumatica Partner. Our team of experts can configure and deliver Acumatica Cloud ERP, the premier ERP software for manufacturers and warehouses. Acumatica Cloud ERP is the ideal ERP solution to power your modernization initiative. It includes a wide array of tools and features, a user-friendly interface, and powerful workflows that you can customize to suit your needs.
To learn more about Acumatica Cloud ERP and the services of Cloud 9 ERP Solutions, contact our team or watch our Acumatica Manufacturing Demo.
Additional Manufacturing Resources
How to Select the Right ERP Software in the Manufacturing Industry
What Is Capable-To-Promise (CTP) Manufacturing? How Cloud ERP Can Help
The Power of Connections in Manufacturing: Job Costing Requires True Project Control