How to Automate Financial Processes with Cloud ERP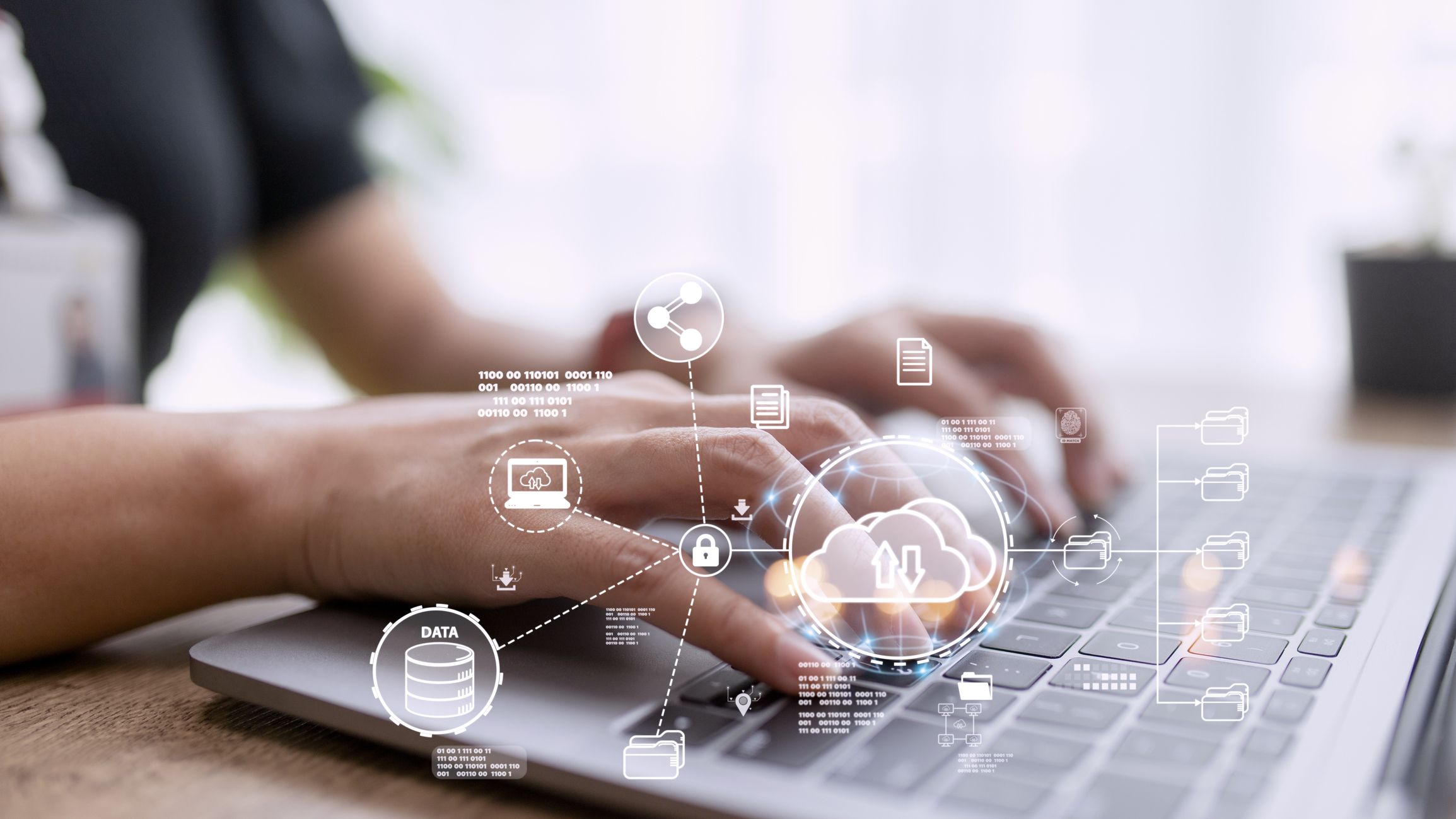 Cloud enterprise resource planning (ERP) software is a robust solution that can enable your business to unify its various financial management and resource planning processes into a single platform. Cloud-based ERP software is comprised of advanced tools that enable your business to automate a variety of financial processes, including:
Accounts Payable Automation With ERP
You are wasting precious labor hours and setting yourself up for potentially costly oversights if your business is still paying its bills manually. Additionally, manually paying outstanding invoices can cause you to miss out on early payment discounts offered by your vendors.
Fortunately, accounts payable is one of the many financial processes that you can automate through cloud ERP software. A leading-edge cloud ERP platform will enable you to create custom workflows to manage, track, and process invoices, as well as receive forms, purchase orders, and supporting documents.
When setting up your ERP software, you can create unique rules that code each invoice, reduce the need for manual processing practices, and eliminate the chances of AP coding errors.
Accounts Receivable
Naturally, ERP software also enables you to automate your accounts receivable processes. You can integrate ERP software into your existing technology stack and generate invoices automatically and create custom workflows to ensure that your invoices are shared with the right vendors, partners, and team members.
However, automating invoice distribution is just the tip of the iceberg. Top ERP software solutions, like Acumatica, can also help determine credit thresholds for clients, manage account respondents, and alert your management team to non-payment or other concerns.
Data Entry
One of the most rudimentary, redundant, and tedious tasks that your team engages in is data entry. Manual data entry is labor-intensive and increases the risks of errors, which can lead to costly accounting mistakes down the road.
The best ERP software can integrate with advanced artificial intelligence technologies that can facilitate data entry automation. In other words, these AI technologies can extract data from non-structured and structured documents without any manual intervention from your staff.
Payroll
Payroll is a major drain on resources, especially for small to medium-sized businesses. At least, it can be if you are not leveraging a cloud ERP platform. Cloud ERP software solutions like Acumatica can drastically reduce the likelihood of payrolling errors and increase payroll management efficiency. The Acumatica platform accomplishes this by automating tedious processes and reducing the need for manual data input.
Even if your organization outsources payroll management, an ERP software solution can increase the efficiency of this critical business function because your business is still responsible for providing your payroll management firm with accurate and up-to-date business data so that it can distribute wages. ERP technology makes it easier for you to provide this data in a timely and efficient manner.
Expense Processing
If you find it difficult to keep up with your company's daily, weekly, and monthly expenses, then it's definitely time to automate this financial function through the use of ERP software.
Cloud ERP software includes sophisticated expense processing and tracking tools that you can use to replace your old-school spreadsheets or other manual tracking solutions. The software will provide you with superior visibility into current business expenses and also enable you to monitor trends over time so that you can manage your operating costs more effectively.
Ready to Leverage the Power of ERP and Automation?
If you're ready to leverage the power of automation to streamline all of these financial processes, the first step is to choose the ideal ERP software for your business. Acumatica is that software.
Acumatica ERP software can be tailored to meet the needs of a variety of industries, including food and beverage, manufacturing, e-commerce, distribution, and many others. It is a powerful solution that includes robust automation tools, advanced analytics capabilities, and everything you need to engage in end-to-end enterprise resource management.
Now that you know which software your business needs, the next step is to find a partner to oversee your implementation. Cloud 9 ERP Solutions is the ideal match for your business. We are a Gold-Certified Acumatica Partner that has facilitated countless Acumatica ERP software implementations. We handle everything from pre-deployment planning to post-implementation support. To learn more, schedule a demo today or contact our team directly.
Additional Financial Management Resources
Is Your Accounting Software Holding You Back? 3 Signs to Be Aware of
Benefits of Cloud ERP for Accounting and Financial Management
Intercompany Accounting: Top Challenges and How to Solve Them