Is Your Accounting Software Holding You Back? 3 Signs to Be Aware of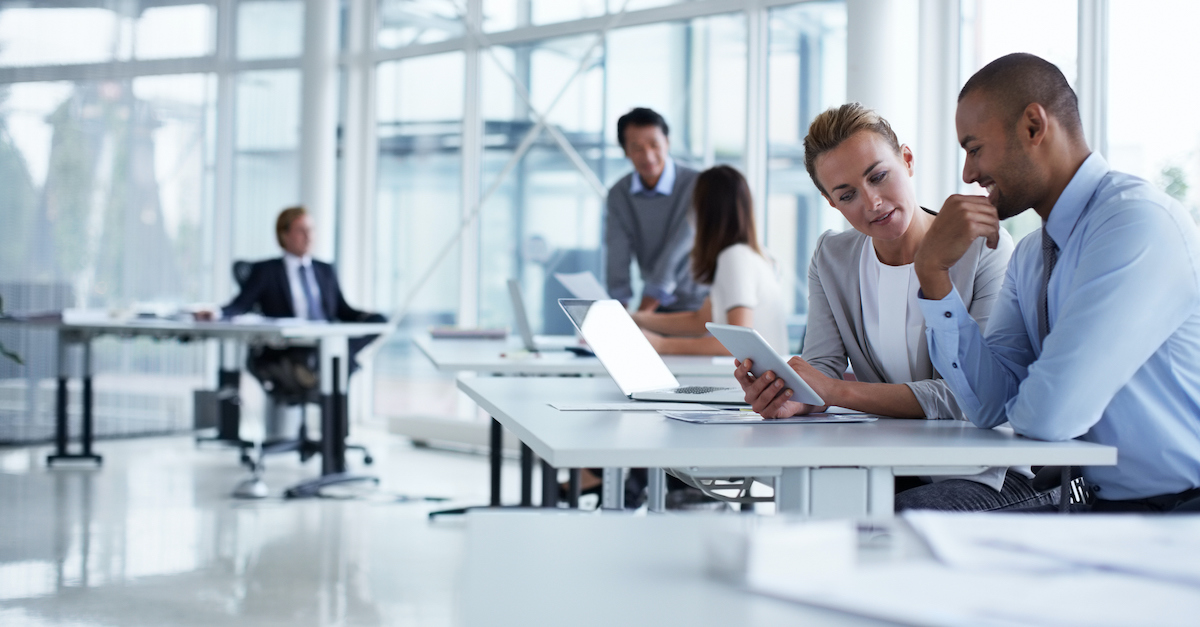 Since the turn of the century, business accounting processes have entered a Renaissance period categorized by the rapid emergence of new ideas and best practices. Basic accounting tools like spreadsheets or paper-based alternatives were replaced by more robust software.
These technologies represented a major step forward for businesses seeking to improve accounting practices, simplify payroll management, and enhance tax law compliance. However, standalone software options, like the spreadsheets that these technologies replaced, have their limitations.
Many organizational leaders have become aware of these shortcomings, which has led them to replace legacy software with more modern alternatives. You may need to do the same.
Not sure if your accounting software is up to par or undermining your modernization efforts? The three warning signs outlined below will help you determine whether your accounting software is an asset or a liability. If you determine that it falls in the latter camp, then it may be time to upgrade to modern financial management software.
1) Data Silos Hamper Your Productivity
The term "data silos" refers to the information segregation that occurs when various systems and software do not effectively communicate. This is quite common among organizations that are using antiquated legacy systems.
Data silos occur when separate departments collect information and log this data into their respective applications. In many instances, these applications and the information they contain are not accessible to personnel across the entire organization. While restricting access to mission-critical software is vital to protecting business continuity, it is equally important that all relevant parties have access to the most up-to-date information.
By transitioning away from legacy systems and adopting a modern ERP software solution, organizations can shatter data silos and optimize information transparency. Once these silos are eliminated, various departments within the organization can safely and efficiently access the same pool of information. This is because the ERP software facilitates communication and data sharing between the organization's suite of applications.
2) Your Accounting Tools Are Rudimentary
The lion's share of accounting software is designed to perform rudimentary calculations and financial tracking. These applications are not designed to handle the complexities of inventory management, warehouse logistics, accounts receivable, accounts payable, distribution costs, and more.
Conversely, modern ERP software contains a dynamic array of tools and features that integrate processes such as inventory management, accounting, and distribution. These features allow accounting personnel to function in perfect alignment with other mission-critical personnel across the entire organization.
Advanced accounting tools also provide organizational leaders with actionable financial data that they can use to assess the health of the organization. They can also leverage this data to identify concerning trends, improve budget management, and increase the company's revenue.
3) You Have Outgrown Its Capabilities
Like those of virtually every other business, one of your organization's primary goals is to grow. As your company matures and expands, you are very likely to experience growing pains. One of the most common examples of this is when accounting software cannot keep up with your company's growth trajectory. Specifically, many accounting software solutions cannot facilitate complex cash management, grant access to enough users, or track inventory.
Modern ERP software has the ability to scale rapidly along with your business. This technology can be tailored and customized to meet the specific needs of your evolving company. The workflows of top-end ERP solutions are also customizable, which can further streamline otherwise inefficient business practices and increase organizational efficiency.
Is My Accounting Software Due for an Upgrade?
If your accounting software cannot keep up with your current growth rate, only has rudimentary tools, or creates data silos, then it is time to upgrade it to a cloud-based ERP solution. While there are many modern ERP software solutions on the market, none are as versatile and robust as Acumatica Cloud ERP software.
Acumatica Cloud ERP has a vast array of tools, features, and functions that you can leverage to address all of your accounting challenges. However, if you want to ensure a seamless transition, you will also need an experienced implementation partner like Cloud 9 ERP Solutions.
Cloud 9 ERP Solutions is a Gold Certified Acumatica Partner. As such, we are uniquely suited to oversee your delivery and implementation. To learn more about Acumatica ERP software and our services, contact Cloud 9 ERP Solutions today.