Installing the Acumatica 6.0 Outlook CRM Plug-In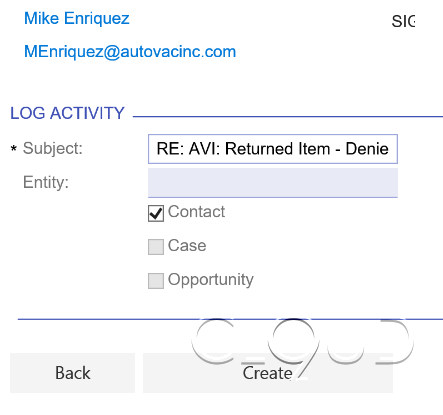 ---
INTRODUCTION:
Interested in using the Acumatica CRM Plug-in for Outlook? This post will show you how to install and use it.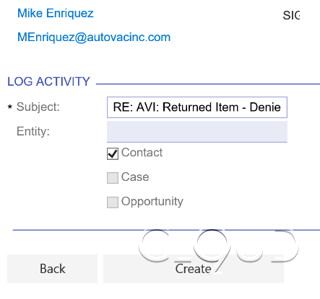 The Acumatica Outlook CRM Plug-In recognizes email addresses and provides you with options to either create the contact in Acumatica or log the activity to a contact, opportunity, or support case. This is done right from within Outlook Desktop or Outlook Web Access.
Requirements:
Outlook or Outlook Web Access, Office 365 and Acumatica 6.0
---

Steps to Install:
1. While in Acumatica click on your user name in the upper right corner and select User Profile

---
2. Click the link "Download Outlook Addin manifest"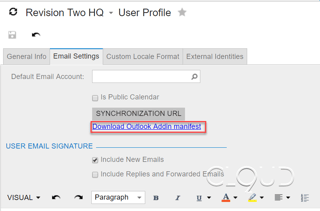 3. In Office 365, click on settings and Manage integrations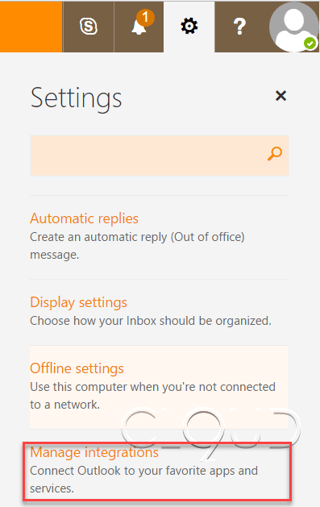 4. Select Add-Ins and Click Here to add a custom add-in, and Add from file...

5. Browse for the file you downloaded in Step 2. Your done.
Restart Outlook Desktop or Outlook Web Access.
Congratulations your done. See below for using this new Outlook Plug-In
Need to know how to use it? Here are Instructions for Using Acumatica Outlook CRM Plug-in
Learn more by watching our other Acumatica Demo Videos.
---