Dynamics GP Users Should Adopt Cloud-Based ERP Software in 2023 — Here Are 5 Reasons Why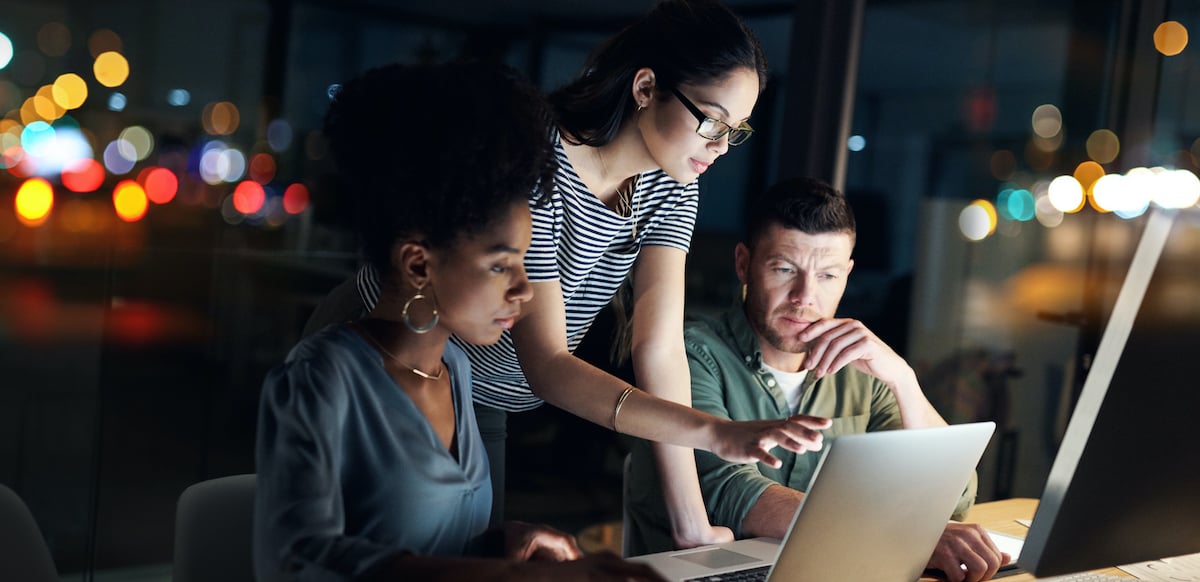 For years, businesses have leveraged Dynamics GP as their go-to enterprise resource planning (ERP) solution. There was a time when this on-premises solution was the best option on the market. However, with support going away and the rise of cloud-based ERP solutions like Acumatica, this legacy solution is becoming obsolete.
If your organization is still relying on Dynamics GP, you should strongly consider making the transition to modern, cloud-based ERP software in 2023. Doing so will set the stage for business growth and improved financial performance.
Sunsetting Dynamics GP and replacing it with a cloud solution will also allow you to achieve:
1) Increased Mobility
To compete in the modern business environment, you must be agile and resilient. Increasing organizational agility can prove difficult when you rely on difficult-to-scale on-premises technologies like Dynamics GP.
Your team won't be able to adapt quickly to unexpected business challenges or changing conditions, such as a global pandemic. To make matters worse, it will be difficult to access important business data while on the go, further hindering mobility and versatility.
Conversely, ERP software like Acumatica maximizes organizational visibility and mobility. This dynamic solution allows your team to seamlessly access the information they need via a secure, centralized platform.
2) Improved Security
Dynamics GP is built on antiquated system architecture. It's used the same proprietary programming language for over 30 years. As such, it tends to be more vulnerable to cybersecurity threats than a cloud-based solution that uses leading-edge architecture.
Improving your security stance has become more important than ever due to the current threat environment.
In 2022, there were an average of 2,200 cyberattacks every day, according to Norton. Do you really want to trust your data security to three-decade-old tech?
3) Lowered Costs
Maximizing the lifecycle of your existing ERP may seem like a savvy way to keep IT costs in check. However, continuing to rely on aging software like Dynamics GP can actually be quite costly.
Unexpected downtime, lost productivity, and the direct IT expenses associated with maintaining on-premises assets can quickly cut into your profit margins. If a sizable portion of your revenue is being lost to a technology that's supposed to make life easier and increase your profits, how much is it really serving you?
Although transitioning to a cloud-based ERP will require an upfront investment, adopting modern technology will pay dividends when you begin to enjoy increased productivity, less downtime, and decreased IT maintenance costs.
4) Enhanced Collaboration
Dynamic GP is likely preventing your business from reaching its true potential, but it's also likely holding back your team. When your technology is outdated, your staff members will struggle to collaborate, communicate, and exchange information.
Cloud-based ERP software enhances collaboration in several ways.
Top solutions provide powerful automation tools your team can use to reduce their workload and free up more time to engage with their cohorts. Additionally, a cloud solution streamlines information sharing between departments, meaning everyone can easily access the data they need to get more done.
5) Access to the Latest Technology Advancements
Microsoft continues to provide support for Dynamics GP. However, most of its ERP-related resources are devoted to Dynamics 365 Business Central, its cloud-based ERP solution. As such, Dynamics GP is unlikely to receive any significant updates for the remainder of its lifecycle.
Also, consider that GP has no direct migration path to Business Central, Microsoft's only true-cloud mid-market ERP product. Moving to Business Central will STILL be a new implementation on a different ERP.
Consequently, if your organization wants to leverage the latest technology advancements, such as AI-powered analytics tools and automation features, it needs modern ERP software. Acumatica ERP is the most robust, cost-effective, and scalable of the available options.
Facilitating a Smooth Transition Away from Dynamics GP
If you want to make 2023 your organization's most productive year yet, you need new ERP software. Acumatica ERP can provide your organization with the computing resources it needs to overcome its greatest growth hurdles and strengthen its competitive positioning in the new year.
The next step is to find a partner to oversee your implementation.
Cloud 9 ERP Solutions can be that partner. As a Gold-Certified Acumatica Partner, our team has the knowledge, skill, and experience to facilitate a seamless deployment and has worked with many former Dynamics GP customers.
To learn more about Acumatica ERP software or our suite of services, schedule a demo or book a consultation with one of our expert consultants today.