ERP Selection and Implementation Guide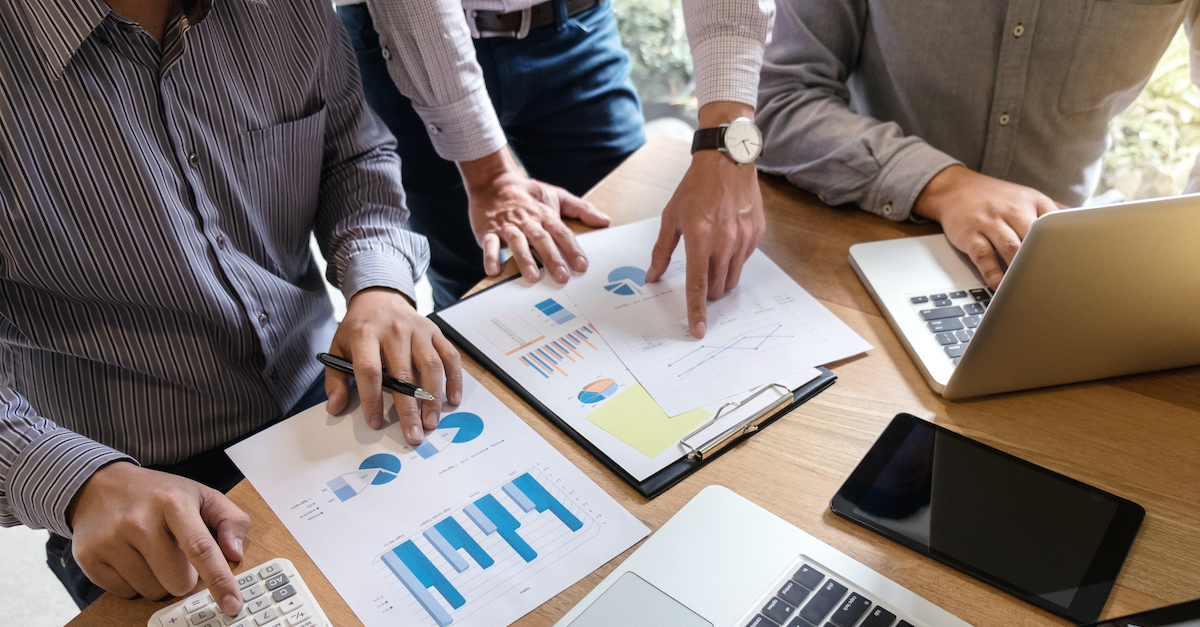 Selecting ERP software is a major decision that will impact every facet of your organization's day-to-day operations. The right solution will improve the customer experience and propel your company to unprecedented growth. Conversely, making the wrong choice will negatively impact your organization for years to come.
With so much at stake, it is no surprise that many executives describe ERP software implementation as a tedious and extremely stressful process. However, these horror stories are actually outliers, not the norm.
In order to facilitate a successful ERP deployment, you simply need to follow the following five steps:
1) Gather Preliminary Information
When you are in the early stages of creating your ERP software implementation strategy, focus on gathering preliminary information. We recommend conducting a cost justification analysis so that you can present this information to other stakeholders within your organization.
In addition, you should also identify why you want to implement a cloud-based ERP solution. The decision to transition away from legacy systems to a more dynamic option is usually influenced by the following factors:
- Your current technology cannot sufficiently support your needs
- You are experiencing excessive maintenance costs
- Your system is hindering staff productivity
- Competitors outperform you because they have more robust software
After you have outlined your "why," begin creating a broad project strategy. Your strategy should include project goals, benefits of ERP software, and the estimated cost of the implementation.
2) Get Your Team Engaged
Employee buy-in is essential to a successful ERP software implementation. You should ensure that your staff understands what ERP technology is and how it will benefit them. We recommend distributing some generalized ERP training materials during this stage as well.
Once you have laid the framework for your ERP software deployment, make sure to keep your team updated throughout the process. This open communication will help prevent their dedication from waning as you progress through the various stages of your implementation strategy.
3) Choose Your ERP Software and Implementation Partner
When selecting your ERP software, you should seek to find the perfect balance between ease of use, functionality, and support.
While most ERP systems include the same core capabilities, each option is equipped with some unique secondary functions that may be particularly beneficial to your industry. Carefully review each candidate and identify which solution is the best fit for your organization.
Businesses must make sure they are choosing the right ERP software, but that's not the only thing to consider — it's also essential to find the right partner to implement the new cloud-based system. The partner a company selects can be just as important as the technology it runs. This is the first step toward moving to a new solution!
From the early phases of the decision-making process to the implementation, training, and long-term support, our job and our mission is to be a true partner and a trusted resource. We want to be there for you long before an implementation project begins and be the first ones you call when you need help getting the most out of your software.
As a Gold Certified Acumatica Partner, we have a lot to prove and a lot more to lose—so when you turn to us, you are getting the experience, expertise, passion, and prideful work that you don't find out of someone who's simply a reseller.
With proven success configuring and implementing Acumatica Cloud ERP software, training users, and empowering business leaders in a variety of industries, Cloud 9 ERP Solutions is the implementation partner you need.
4) Deploy the Software
The final stage of your implementation process is to begin deploying the software. While your implementation partner should take the lead during this phase, you will still be heavily involved in the entire process.
In order to keep your implementation project from exceeding your budget or set deadline, we recommend hosting regular team meetings so that your staff can discuss any concerns. Each time you receive an update on the project, relay this information to the entire organization.
Now is also a great time to begin administering software-specific training so that your staff is familiar with the technology when it goes live.
5) Stay Ahead of the Curve
If you want to get the most out of your investment, make sure that you stay apprised of new functionalities, software updates, and applications. Top developers routinely publish innovative products that will enhance the capabilities of their ERP software.
Each time you install new software, you must also distribute training materials to your staff. Often, developers will provide some training documents and educational materials that you can repurpose for internal usage.
A partner like Cloud 9 ERP Solutions can help you stay ahead of the curve. Learn how in our article How an ERP Partner Provides Support Long After Go-Live.
Start Your ERP Selection Journey With Cloud 9 ERP Solutions
At the outset of your search for ERP software, simply finding the right solution may seem like an impossible task. Not to mention the challenges associated with actually implementing the technology.
Fortunately, you can overcome both barriers by partnering with Cloud 9 ERP Solutions.
As a Gold Certified Acumatica Partner, we have helped many clients replace their aging legacy systems with the world's most dynamic enterprise resource planning system. Our team can configure and deliver the Acumatica Cloud ERP with expert precision.
To learn more about the benefits of Acumatica, view our demo.