Food MRP: What Food Manufacturers Need in ERP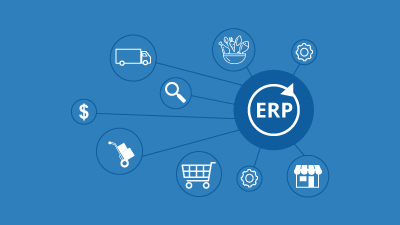 Food manufacturers need more than basic Enterprise Resource Planning (ERP) software. The nature of food manufacturing is such that a Materials Requirements Planning (MRP) solution is essential for profitable operations. We are able to offer some insights into this requirement, based on our extensive experience working with food manufacturers. Learn more about ERP for food manufacturers.
First, What is MRP Software?
MRP software applications are designed for production planning and scheduling in a manufacturing business. They also handle inventory control. MRP solutions represent an advance over the old "reorder point" (ROP) processes. An MRP application ensures that materials are available for manufacturing—but does so at the lowest possible level to avoid excessive inventory carrying costs. The software enables manufacturing managers to plan operations, purchasing and delivery schedules.
Why Food Manufacturing Needs MRP Software
All manufacturing operations can benefit from MRP, but food manufacturing has distinctive needs that make MRP functionality critical to success. One factor is seasonality. Unlike a company that makes cars, for example, a food manufacturer is usually active during the growing season and less busy in the off-season. The materials required for manufacturing are sometimes perishable, as well.
Or, even if they're not perishable, they need to be used in a timely manner to avoid getting stale or dried out. Food quality and safety regulations also affect food manufacturing operations. There's little room for error. Unsold food products may end up getting thrown out or marked down if they are too close to their expiration dates.
For these reasons, food manufacturing needs to run according to a tight schedule, with precise purchasing and accurate logistics. MRP helps with the coordination of suppliers, who might be located in different regions around the world. On the delivery end, the same expiration date issues prevail. Software can ensure on-time delivery to multiple customers across many different regions.
MRP Functionality for Food Manufacturers
MRP solutions, such as the Acumatica MRP module, help food manufacturers with features like time-phased manufacturing and purchasing plans. Used correctly, these can optimize output and inventory in alignment with sales forecasts. This helps avoid shortages that could negatively affect customer relationships.
Food manufacturing managers also get a complete view of supply and demand in the manufacturing process. They can create production instructions and purchase from the MRP interface. Acumatica features a Master Production Schedule (MPS) that can drive purchasing and logistics.
MRP and ERP in Food Manufacturing
Few solutions exist today that can handle the unique financial and inventory management needs of companies in the food and beverage industry, and even fewer partners know how to deliver such a solution. If you need a business management solution that can deliver for the unique challenges of the food and beverage industry, you need a partner with the experience and expertise to get you there.
At Cloud 9 ERP Solutions, a Gold Certified Acumatica Partner, we have worked with companies like yours to customize and deliver Acumatica Cloud ERP, a product ready and able to handle your challenges. We can help you satisfy customer requirements while maintaining optimal inventory levels using the powerful Acumatica Manufacturing Edition MRP planning tool.
To learn more, watch our Acumatica overview demo, or view our additional food and beverage resources below:
2020 Food Industry Trends: How Cloud ERP Can Help
Reducing Food Waste With ERP Software
Food Traceability: How Acumatica Cloud ERP can Help
Meeting the Demands of the FSMA With ERP Software
Unique Challenges for Food and Beverage Distributors