Implementing eCommerce: Your Roadmap for Success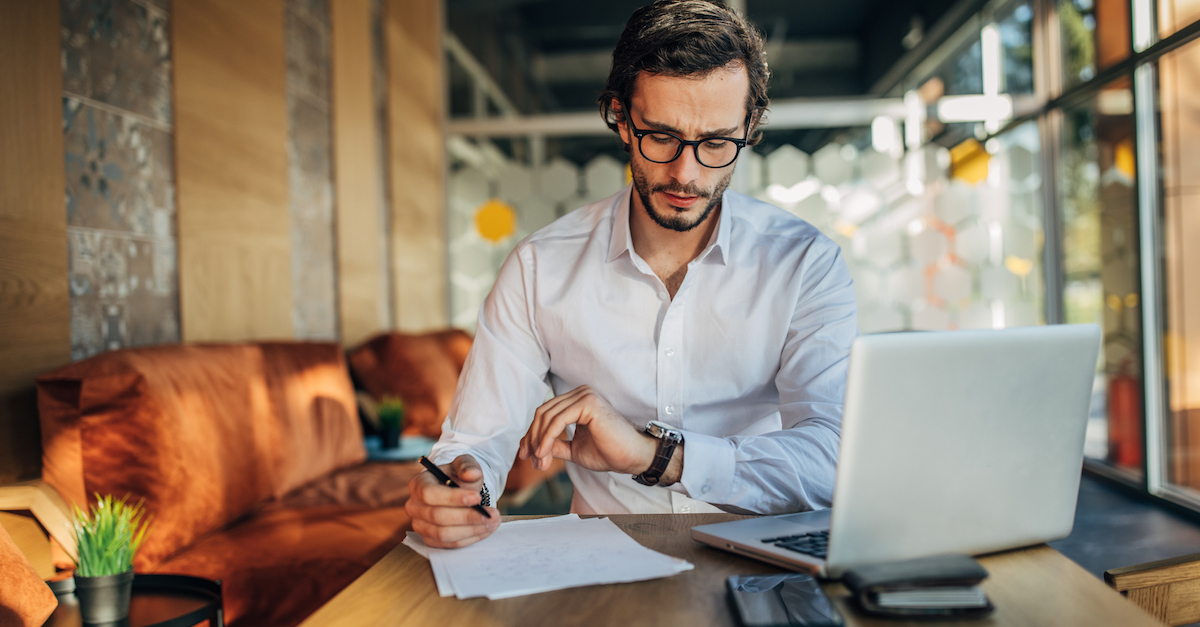 Over the last few years, the world has seen a spike in eCommerce, and 2020 certainly lent a hand to this industry. As people were confined to their homes and afraid or unable to go to stores to buy the products they needed, eCommerce became an absolute necessity for households all across the world. Each day, more and more distributors, retailers, and manufacturers are jumping on the eCommerce bandwagon, increasing competition and making it harder for companies to stand out above the crowd. According to recent data, worldwide eCommerce sales exceeded $4.28 trillion in 2020, with U.S. eCommerce sales accounting for $215 billion in just the first quarter of 2021.
So, how does a company dive into the world of eCommerce and come out successfully on the other side? Let's take a look!
Getting Started With eCommerce
Before you can really begin calling yourself an eCommerce participant, you need to know what type of seller you are. The types of products you sell, how you sell them, and the audience you're targeting will largely determine much of your game plan going forward.
Here are some questions to consider:
- Do you sell a wide variety of products or just a few?
- Do you sell primarily to other businesses or individual consumers?
- What's your expected monthly sales volume you hope to obtain—in both dollars and product count?
- Do you have a system in place to handle returns?
- How will you manage the fulfillment of orders?
Bear in mind that, just like humans, every eCommerce business is a little bit different. As such, the features you need to be successful might vary from other eCommerce retailers. For instance, if your target audience is consumers, you might need to incorporate user reviews, discounts, coupons, photos, and social media engagement. In contrast, if you're a B2B seller, you might need to offer multiple payment options, an invoice history for online and offline orders, and access to inventory availability.
The eCommerce solution you choose needs to be able to support your company's unique requirements and workflows.
Finding the Right eCommerce Technology Solution
There are dozens of online platforms and marketplaces these days. You might choose one, or you could decide to opt for a combination of a few. No matter which eCommerce solution you choose, you need to be able to:
- Display your products
- Provide a shopping cart for your customers
- Make the checkout process as easy as possible
Here's a little bit more about the various eCommerce technology solutions available right now:
Marketplaces
Marketplaces are eCommerce channels that provide many sellers with a place to showcase and sell their products on a single website. In these cases, one company owns the marketplace website and the individual vendors pay a fee so they can use that platform to sell their products. Amazon is a great example of a marketplace. Marketplaces make it easy for vendors to showcase their products and start selling immediately. Plus, the buyers who are coming to the marketplace are likely already poised to make purchases.
eCommerce Platforms
eCommerce platforms are similar to marketplaces, but there's a huge distinction—with eCommerce platforms, sellers manage their sites themselves. This gives them control over their own eCommerce sites so it's easy to establish brand identity, monitor website activity, and build relationships with clients through automated marketing tools like email, newsletters, and blogs. BigCommerce or Shopify is a perfect example of an eCommerce platform.
Integrating eCommerce with Your Back-Office Processes
If you're already using an enterprise resource planning (ERP) system, you likely have an efficient grasp on your organization's financials, inventory, warehouse management, order fulfillment, and general business reporting. If you're going to build an eCommerce operation, it's imperative that this ERP system work in tandem with your online store. In doing so, you'll provide your customers with an optimal experience because they'll be able to see accurate product pricing and availability in real time.
Back-office integration also benefits your brand in other ways, including:
- Automatic reflection of purchases in your finances, so there's less manual entry, fewer errors, and increased productivity
- Seamless handling of refunds and returns
- Self-service capabilities that empower customers to manage invoices, view past orders, and track orders so your staff doesn't have as many questions to field throughout the day
- Real-time reporting of business performance, such as sales, inventory, returns, and profitability
- Business intelligence tools that enable you to make more informed decisions and spot specific trends
Learn more in 3 Areas Where Ecommerce Integration Drives Business Forward.
Be mindful that not all ERPs can be integrated with eCommerce stores effectively. Most eCommerce channels offer application programming interfaces (APIs) that let your ERP system communicate bi-directionally with your eCommerce site; however, many older ERP options don't have the ability to work with these APIs. This is something to be aware of as you're doing your research.
Your Roadmap to eCommerce Success
Remember: it's not enough simply to launch a website that can sell products and services. A winning eCommerce strategy takes careful planning. This eBook will help you take the next step: Roadmap to eCommerce Success.
If your company is ready to integrate your ERP system into your eCommerce storefront, Cloud 9 ERP Solutions can help. We offer ERP solutions that are configurable, flexible, and modern, so you can enjoy a seamless integration with marketplaces and eCommerce platforms. Our goal is to give you the most sophisticated, cost-effective commerce-enabled ERP available, and we're ready to get started today. Request a demo today, and see how Acumatica can change the way you do business forever!
Learn more by watching our Acumatica Commerce Edition demo.