Seeing the Entire Picture of Your Inventory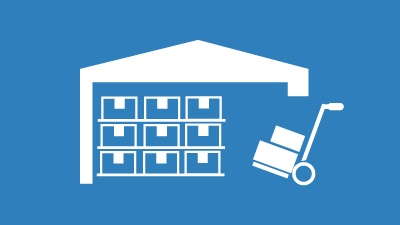 For the product-based business, inventory is a significant investment, an important part of your operating strategy, and far too often, one of the riskiest cost centers of your business. Inventory control is one of the most challenging tasks for any manufacturer, distributor, ecommerce brand, or retailer; even field service firms like audio and visual companies have the visibility and control to maintain a healthy balance of inventory if they hope to serve customers without driving up costs.
Balancing the Two Key Components of Inventory
Inventory management consists of two components—knowing what you have and knowing how and when to replenish it—but you've been in this business long enough to know that nothing about your business is that simple.
Long gone are the days of the push strategy, which featured massive, high-cost warehouses, extended turnaround, and aggressive pushes on overstock products; customer demands change too fast, storage costs have gotten too high, and speed has become the name of the game. Businesses have gotten leaner, faster, and closer to their customers, keeping less stock and trying to turn inventory more often—it's all about having the right inventory at the right time in the right place at the right price.
Unfortunately, with this pressure to move faster, know more, and be more responsive, many organizations have trouble keeping up, trading off visibility for control or control for visibility.
When an organization can't balance control and visibility, they end up carrying too much of one product and too little of another: Overstocks add cost with no added value, and stock-outs damages customer loyalty and satisfaction.
To address this, more and more organizations are looking to take control of their inventory, implementing technology that can automate processes and reduce errors while simplifying a product's journey through the supply chain.
Four Keys to Smarter Inventory Management
A recent Acumatica guide explored the basics of inventory management and control, discussing four of the most important factors you need to focus on if you hope to reduce costs and increase customer satisfaction. With inventory management costs and concerns being one of the top reasons product-focused companies change their ERP software, many of these firms choose their ERP on its ability to help them make the following four tasks easier:
1) Maintain accurate inventory records: You have to know what you have if you want to take control of it. Proper inventory systems increase accuracy by minimizing the risk of human error, keeping data as fresh as possible, and simplifying counting as much as possible.
2) Working around Plans and Forecasts: Replenishment describes the process where inventory is brought into the warehouse to replace inventory which is used or sold, and the goal is to develop a plan in which new products come in just before you stock out. However, keeping a just-in-time focus is often easier said than done. Luckily, modern distribution software features business intelligence and requirement planning that allows professionals to see exactly what goes on and when it happens so that they can adjust on the fly using historical data.
3) Continually Looking for Ways to Improve: Finding the right balance between inbound stock and outbound stock is one of the hardest jobs for a distributor. The goal in this is to reduce variability in order to increase fill rate without reducing inventory (safety stock). To make this happen, firms need to constantly improve inventory and forecast accuracy, reduce lead time, and increase reliability of their numbers.
4) Reducing Lead Times and Lot Sizes: Variability is a time-sensitive phenomenon, and the longer the time frame, the higher the risk of variation. However, if you can shorten the lead time, you can reduce the risk by finding an economical balance of overall supply. In order to make this happen, people need to work together—the people in charge of outbound product need to be on the same page as the purchasing department, who in turn have to be on the same page as suppliers. The goal here is collaboration throughout the supply chain to shorten lead time as much as possible.
Learn more by downloading the entire guide, Four Strategies for Smarter Inventory Control, for free from Acumatica by clicking the link above.
Get to Know More about Advanced Inventory with Acumatica Distribution Edition
Inventory management has always been a challenge for businesses, but modern distribution solutions have improved the way that companies handle their stock. Acumatica Cloud ERP can help you control system-wide inventory to efficiently manage your distribution process without losing track of costs. No matter how many warehouses, serial numbers, valuation methods or customers you have, Acumatica Distribution Edition can be customized to adapt to your needs.
If you're ready to automate processes, reduce costs, and see the whole picture in your distribution business, we invite you to read more about the power of Acumatica for inventory management, download the free guide, Four Strategies for Smarter Inventory Control, and contact us for a free consultation.
Additional Resources
5 Tools For Inventory Management
Visibility Key For Wholesale and Distribution