8 Must Have Features in Your ERP Software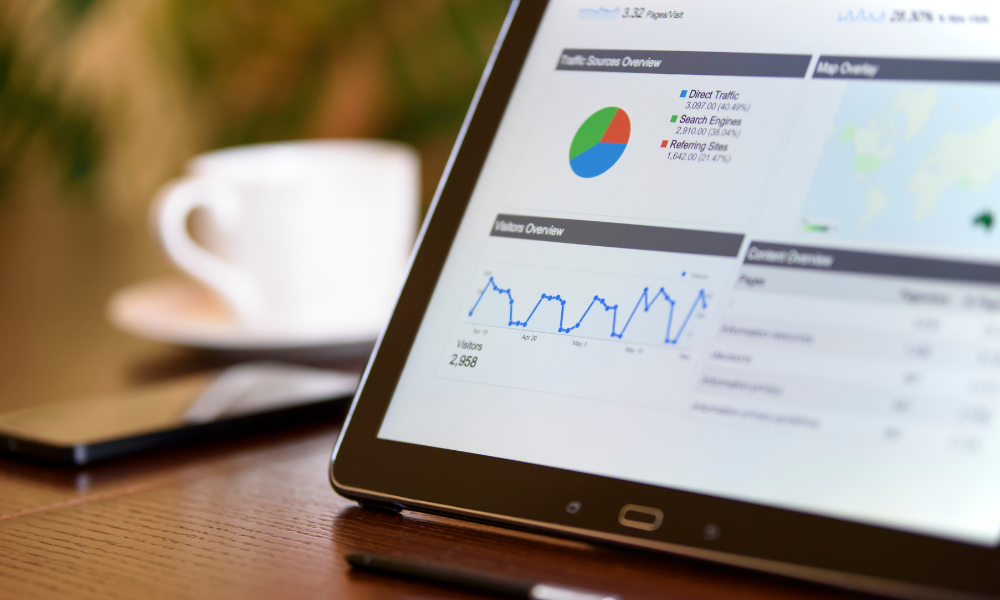 Acumatica Cloud ERP software is one of the leading ERP softwares on the market today because of how it adapts and scales with your business.
What makes Acumatica cloud ERP different from other ERP solutions is the industry specific ERP solutions they offer. Acumatica is the first ERP solution created that is tailored to your business. Streamline operations and improve performance by using these key features of Acumtica ERP software.
8 Reasons to Look at Acumatica Cloud ERP
Finding the right ERP software can scale your business rapidly and give you the competitive advantage you need to succeed. Here are 8 reasons you should consider Acumatica Cloud ERP.
1. Mobile App
Acumatica ERP is cloud-based so you can connect to the cloud anywhere there is internet activity. Acumatica Cloud ERP is accessible on all types of portable devices including laptops, smartphones and tablets.

Acumatica's mobile app makes it easy to access your business and make the changes in real time.
2. Personalized Dashboards
Most ERP software solutions make software extremely complex and difficult to use. Acumatica understands that simple works. Their ERP dashboard is easy to navigate making the implementation process less of a hassle.

Acumatica Cloud ERP allows customization of its interface. This allows users to personalize their specific interface so that they can see and monitor only the information useful to them, such as Key Performance Indicators (KPIs).
3. Business Intelligence/Business Events
When your business can streamline processes, it becomes more efficient, saving time and money.

Acumatica Cloud ERP enables automation of reminders and communications. These reminders and communications are triggered by conditions and thresholds that users configure ahead of time.

With a more indepth look at your business' performance using real time data, your company can utilize these insights to become more competitive.
4. Multiple Verticals Management
With Acumatica Cloud ERP, company data is centralized into a single computerized database. This database is updated in real time, ensuring that all company departments are working with the same, accurate data.

Acumatica Cloud ERP benefits all company departments by managing the various verticals of business operations, including:


5. Open Platform
Acumatica Cloud ERP is an open platform, meaning it integrates easily with business software suites that companies are already using.

Companies in the e-commerce industry can take advantage of the powerful integrations Acumatica Cloud ERP offers, which in turn become companies' popular shopping cart platforms.
6. Ability to Support Global Business
Companies with an international presence can especially benefit from implementing and using Acumatica Cloud ERP.

Acumatica Cloud ERP is one of the few ERP solutions capable of handling multi-currency accounting, helping to streamline company business transactions taking place throughout the world.
7. Unique, Feature-Based Pricing Model
One major complaint about other ERP software solutions is the user-based pricing model. When ERP software is licensed on a per-user basis, in order to save on licensing costs, companies tend to limit the number of users who have access to the software. This limits the benefits that can be realized from using ERP software.

Acumatica Cloud ERP, unlike other ERP software solutions, is licensed based on the features and the amount of data used, rather than on the number of users of the software. This pricing model encourages companies to use the software across the entire organization, maximizing the benefits that companies can realize from using Acumatica Cloud ERP.
8. Cloud-Based
Companies looking to implement a traditional, on-premises ERP software solution are required to make a substantial upfront investment in IT infrastructure. This IT infrastructure includes enterprise-grade servers and networking equipment. Once that investment in building out IT infrastructure is made, there is still the ongoing cost of maintaining that equipment.

Being cloud-based software, Acumatica Cloud ERP does not require companies to purchase or maintain any IT equipment.
The Acumatica Cloud ERP software, and the hardware needed to run the software, is maintained by highly trained and experienced engineers.
As a result, companies can be confident that their data is always safe, secure and accessible.


Scale Your Business with Acumatica ERP Software
There are a lot of different ERP softwares on the market, which makes it difficult to find one that will actually benefit your company. That is what makes Acumatica ERP so great - how flexible it truly is.


Speak with an expert today to learn more about Acumatica and how it can benefit your business!


With industry-specific ERP solutions, no matter what your vertical is, your business will benefit from Acumatica ERP software.


ERP software is what we do at Cloud9. If you want to learn more about ERP software and which cloud-based solution is right for your business, we can help!