Building a Comprehensive Approach to eCommerce Requires the Right Data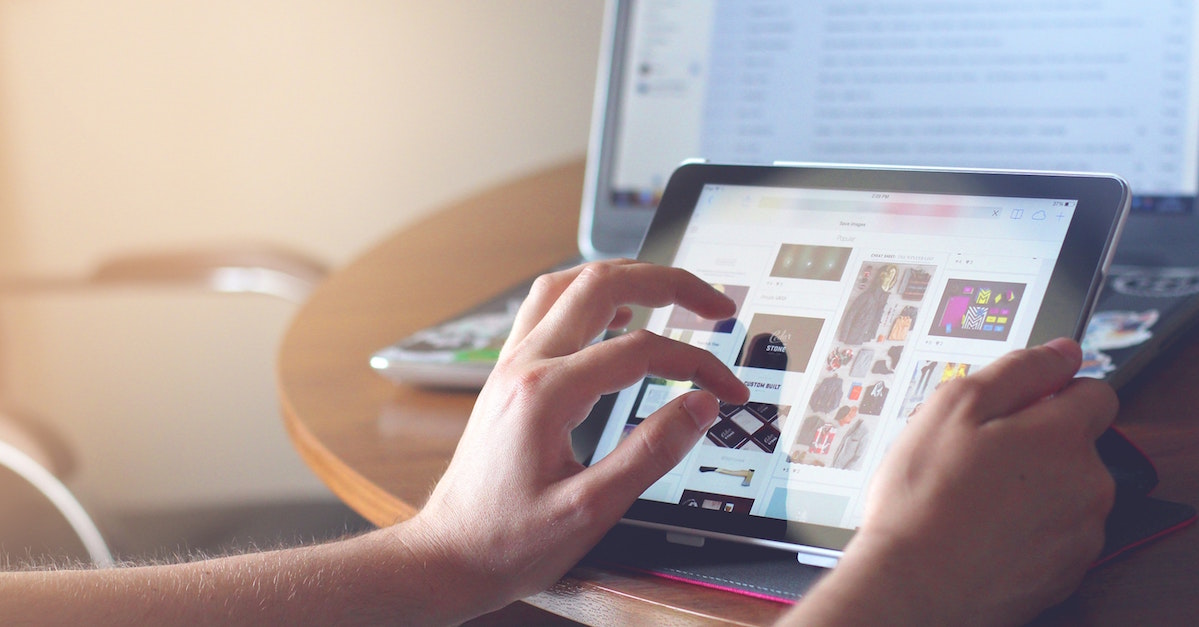 2020 changed the way that product-based businesses needed to work. Whether the change impacted a traditionally bricks-and-mortar retailer looking for opportunities to undo the damage of lockdowns, a distributor seeing increased pressure to embrace technology, or a manufacturer looking to pivot, many players in each of these industries turned to ecommerce to keep the money flowing in.
Two and a half months into 2021; lockdowns are still ongoing and the market is continuing to shake out.
2021: The Only Certainty is Still Uncertainty
Winners and losers are still emerging, and those who moved fast are likely to be on an upward trajectory. Retailers who implemented curbside pickup were able to provide for customers during the strictest months of the lockdowns.
Distributors who took advantage of manufacturer initiatives in the last year to update systems are thriving. Companies who turned to technology were able to do more with less, and organizations who did this in the cloud were able to connect their remote, distributed workforces.
But as we said, shaking out—not decided. There's still an opportunity for those companies willing to grab the ring. Those who know why and how to change find themselves stopping the slide, meeting the new demands of customers, and creating a new reality.
Over the past few months, we've talked a lot about the driving forces behind a comprehensive ecommerce initiative, ranging from the trends shaping retail to the reasons legacy products like Everest are ill-equipped to handle the necessary changes. But today, we would like to point out one of the most important parts of making an ecommerce push work—data.
Data and Connection Are Critical to Serving Customers
Whether you are already in the ecommerce space, a traditional retailer looking to expand their footprint, or have never sold a product online, the path to ecommerce has a lot of pitfalls. It can be deceptively easy to get into the eCommerce game. Most people think all they need to do is set up a website with shopping cart capabilities, and they're done.
The reality of the matter is different—especially in today's landscape. Simply put, customers expect more. Faster shipping, better delivery, and reliable information are pivotal, and the things once considered conveniences are now mandatory.
While the path to improve may seem daunting, the right data can make life easy. Back-end data needs to flow between systems to eliminate hurdles for people.
Making Connections: Connecting Front and Back-Office
To make the omnichannel experience as seamless as possible, the back-office systems used for your financials, warehouse management, and fulfillment (typically managed by an Enterprise Resource Planning application, or ERP) must be able to communicate with your eCommerce website, and data should be able to flow freely between your web presence and your ERP back end.
Connecting the variety of tools can provide you with a complete, accurate, and rapid workflow. From the front to the back-end, integration is critical and workflows need to… flow. Learn more about Acumatica Commerce edition.
Customer-facing websites need to provide rapid information regarding stock. B2B ecommerce needs to take another step with customer credit checking. The path to conversion needs to be tracked and commissioned salespeople need to be compensated for their contribution to the sale. Here's just a small sample of the things that need to work together:
The Website: Providing a Seamless Buying Experience
To your customers, the website is the most important part of your ecommerce initiative. While a well-designed website is one part of this, customers are a lot more focused on whether or not the site works. Amazon isn't the prettiest website, but it works. In this, the site provides information about what products are available, how long it will take, who's used the product, and what it does.
To match this experience, your site needs to get a lot of information from a lot of different places. How much inventory do you have and how close is it to your potential shopper? How did they find you? How are you going to facilitate the transaction and work to prevent cart abandonment?
The integration of systems means your customers see accurate product pricing and availability, and your back-office processes are updated whenever a customer places an order. This not only gives customers the right information, it gives your warehouse staff and finance team what they need as well.
Six Continuing Trends in the Ecommerce World
How to Connect Your Ecommerce and Back Office Systems
CRM: Nurturing Leads and Creating Customers for Life
For those with longer buying cycles, higher value transactions, or cart abandonment, the path to a sale often relies on the ability to nurture. Emails, online advertising, and calls need to be coordinated and tracked to move customers through a sales funnel.
This is where CRM comes in. When paired with both your ERP, website, and inventory, you can see the whole picture of your leads and customers. Better yet, you can use the data available to take steps to delight and support customers, gain more visibility into top selling items, and empower your sales and marketing teams with information. Learn more about the path to ecommerce and CRM integration with the following:
Three Reasons ERP, CRM, and Ecommerce Need to Work Together
The Three I's of Smarter Ecommerce
Inventory and Warehouse Management
Any sale you make needs to get processed and sent out for delivery. Customers want products faster than ever, requiring you to maximize process efficiency. Orders need to flow into the right warehouse, employees need to grab the right products, and packing documents need to be ready when they get back.
Learn more about how to facilitate the process with the following resources:
Into the Hands of Your Consumers: The Pick-Pack-Ship Process
The Technologies Driving Warehouse Modernization
Six Features to Look for in a Modern Warehouse Management and Distribution ERP
ERP: Your Hub for Everything
Your ability to succeed requires you to deliver a consistent customer experience across all your sales channels—online, mobile, and in-store service. But to deliver this, you need a hub to process this data, and ERP is the tool for the job. ERP can help you centralize your processing for all channels, tracking everything from financials to inventory.
Get to know more about how Cloud ERP makes your life easier below:
Infographic: Integrating Your Front and Back Office
Giving Yourself the Gift of Smarter Commerce ERP
How Cloud ERP Can Benefit Ecommerce
Your Partner in ERP: Cloud 9 ERP Solutions
As you look to grow your business, it pays to have the right plan in place and the right technology to make your job easier. As an Acumatica Gold Certified Partner, Cloud 9 ERP Solutions is a leader in helping companies enhance their ecommerce business and has worked with companies just like yours. We invite you to learn more about our ecommerce capabilities or read customer testimonials, Ready to learn more? Contact us today!