Resilient Retail Commerce and Wholesale Distribution Strategies (Part 1)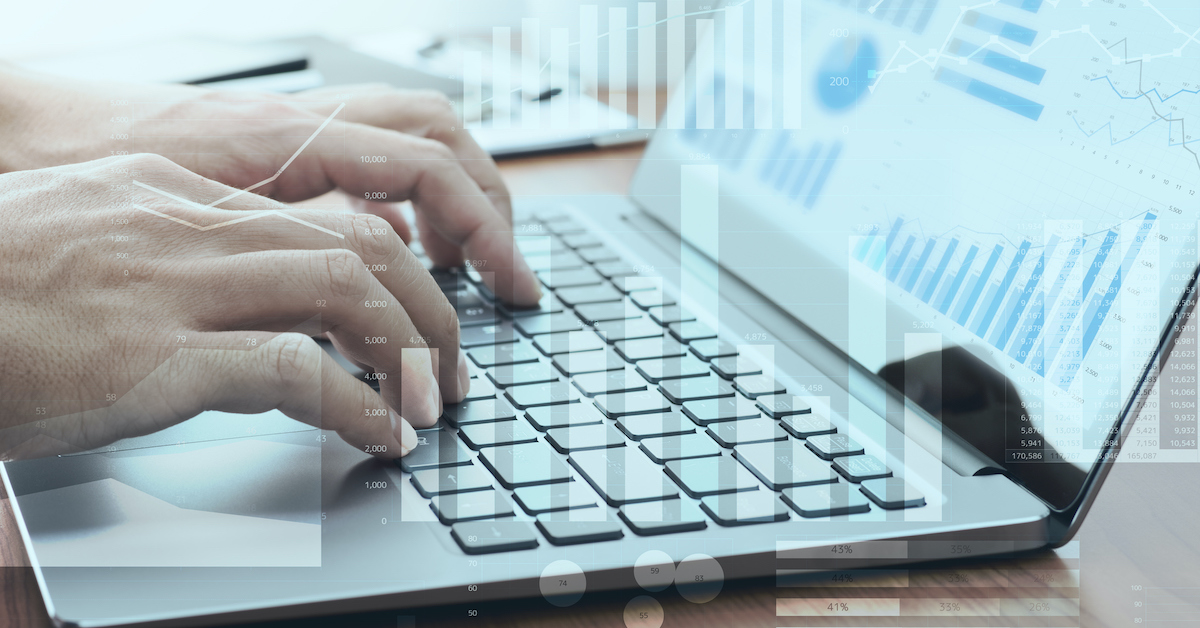 In late 2022, experts predicted a 96% likelihood of a U.S. recession over the next year. Fears surrounding that looming recession, as well as ongoing labor shortages and supply chain hurdles, have left retailers and wholesale distributors bracing for impact.
Though it is yet unclear how severe or long-lasting the effects of that economic downturn will turn out to be, organizational leaders in particularly susceptible sectors don't want to be caught off-guard.
As a way of helping commerce businesses prepare, Cloud 9 ERP Solutions has created a list of resilient sales strategies that retailers and distributors can employ during uncertain market conditions. Specifically, the following two-part series will explore strategies and tactics that commerce leaders can embrace by upgrading their legacy enterprise resource planning (ERP) solutions to those offered by Acumatica ERP software.
With Acumatica ERP at their disposal, distributors and retailers can accomplish the following:
Strengthen Their Lead Pipeline With Automation
Commerce leaders, wholesalers, and distributors rely on marketing to generate leads and bolster demand. These leads can originate from a whole host of sources, including email campaigns, organic traffic, and paid searches.
The efficacy of a sales organization's lead pipeline depends on the quality of its marketing efforts. Poorly run marketing campaigns produce lackluster results, which is something that retailers with already razor-thin margins cannot afford. Unfortunately, plenty of marketing campaigns fall flat because retailers don't have access to the data they need to keep their audiences engaged.
Acumatica ERP software is not only a robust enterprise resource planning solution, but it also features embedded customer relationship management (CRM) capabilities. As a result, commerce leaders can leverage Acumatica as an all-in-one solution to automate their essential marketing responsibilities, gather relevant campaign performance data, and make on-the-fly adjustments to expand their reach.
Automate Sales Processes
Competing in the modern sales ecosystem means wholesalers and retailers must be able to deliver omnichannel experiences to their clients, but doing so can prove difficult for organizations that cling to antiquated ERP software and similarly disjointed technology solutions.
Making the switch to Acumatica ERP software empowers commerce leaders and their clients by providing a true omnichannel experience. In particular, with Acumatica ERP, organizations are able to:
Streamline transactions
Win more deals
Manage teams with ease
Grow their revenue
Improve compliance
Eliminate friction between sellers and buyers
Acumatica ERP also includes powerful yet easy-to-use automation tools that promote efficiency and deliver measurable value for sales organizations. These tools also enable distributors and retailers to get more done, even as they contend with staffing shortages and fluctuations in client demand.
Grow Sales with Retail and Commerce Apps
Most retailers — and wholesale distributors, too, for that matter — conduct their business online. Acumatica ERP provides businesses with the tools and solutions they need to effortlessly manage both brick-and-mortar storefronts and e-commerce stores. Its interconnected applications support omnichannel sales while simultaneously facilitating better return and exchange management.
Acumatica ERP easily integrates with popular online storefront solutions like Magenot and Shopify, among others, and it also integrates point-of-sale (POS) solutions, meaning distributors and retailers can compile all of their sales data into a unified location. They will no longer have to track down disparate online and physical sales data across multiple platforms and instead can monitor business performance from Acumatica's all-in-one interface.
The dynamic Acumatica platform grants business leaders access to real-time insights that can be used to guide decision-making processes and compete in the saturated sales space. Acumatica ensures that all this data is easy to access via its customizable reports and flexible, role-based dashboards.
For more, check out our full eBook: Resilient Sales Strategies for Wholesale Distribution and Retail Commerce Leaders.
Ready to Get Resilient? Cloud 9 ERP Solutions Can Help
Be sure to check out part 2 of this article, where we'll reveal four more tactics that you can incorporate into your business model to boost sales, increase resiliency, and generate more revenue.
Acumatica ERP software holds the key to weathering times of market uncertainty, providing superior transparency and streamlining critical workflows so that your organization can promptly respond to shifting market conditions. Additionally, it offers the data insight you need to guide decision-making processes and capitalize on emerging opportunities.
As you are probably well aware, though, implementing ERP software can be a tremendous undertaking, but you won't have to navigate this process alone. Instead, connect with Cloud 9 ERP Solutions, a Gold Certified Acumatica Partner.
Our team can plan, manage, and facilitate your entire Acumatica software from start to finish so that you can put these advanced sales strategies to work for your brand. Schedule a demo, and make sure to check out part two of this series to learn more.
Additional Distribution/Commerce Resources
Acumatica Distribution Edition Demo
Acumatica Commerce Edition Demo (featuring BigCommerce)
Streamlining Distribution Operations: How the Right ERP Software Can Drive Efficiency and Growth